Ask Farrell: How special are the two 5-star TEs in 2020 class?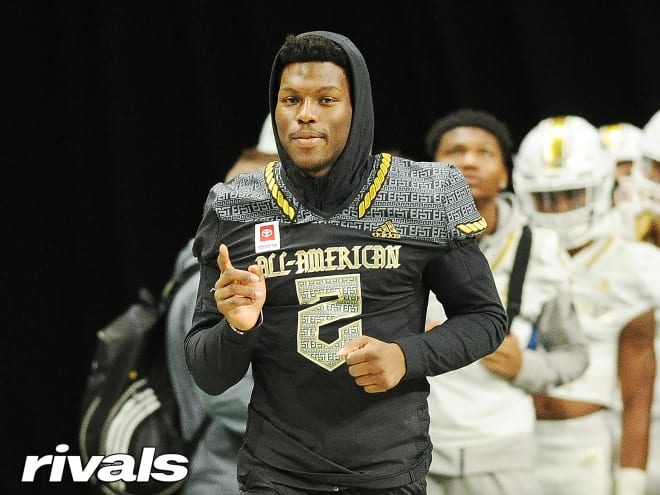 *****
When it comes to tight ends, Rivals has not loaded up with five-star prospects over the years, as there has only been one other recruiting class that had two five-star prospects.
In 2003, Tony Hills Jr. and Greg Olsen were named five-stars and that was the only other time than the 2020 recruiting class where there were two.
In the final rankings release, LSU signee Arik Gilbert was the top tight end nationally and it was decided Georgia signee Darnell Washington would stay a five-star as well after some questions about his speed and athleticism at the Under Armour game.
There was also a significant discussion whether Notre Dame signee Michael Mayer should earn that highest ranking. He was solid at the All-American Bowl and made a ton of catches, but ultimately it was decided to keep him as a high four-star.
There have not been many other five-star tight ends since Rivals' first class in 2002, but the list includes Marcedes Lewis, Martellus Bennett, Kyle Rudolph, O.J. Howard and Isaac Nauta, plus the two in this cycle and the two in 2003.
Along the way, there have been some hits and some misses and that could end up being the case with Gilbert and Washington in the 2020 class as they get further into their college careers.
FARRELL'S TAKE 
We ask Rivals National Recruiting Director Mike Farrell for his thoughts on both Gilbert and Washington, and whether there is a comparison among the other historical five-star tight ends and how he would rank the two among the all-time players at that position with that ranking?
"Gilbert is a freak and I think he'd be a five star in any class. He reminds me a bit of Howard because he's so athletic and could play outside if needed. Howard went on to be a first-rounder and lived up to the hype.

"As for Washington, I'm not nearly as sold on him. I think he's Austin Sefarian-Jenkins, who had a solid career at Washington and played in the NFL a bit. He's taller and more athletic at the same stage, but he's still a bit slow footed for me. If I were doing the rankings alone there would be one five-star, and that's Gilbert."