Ask Farrell: Have the Gators taken over the Sunshine State?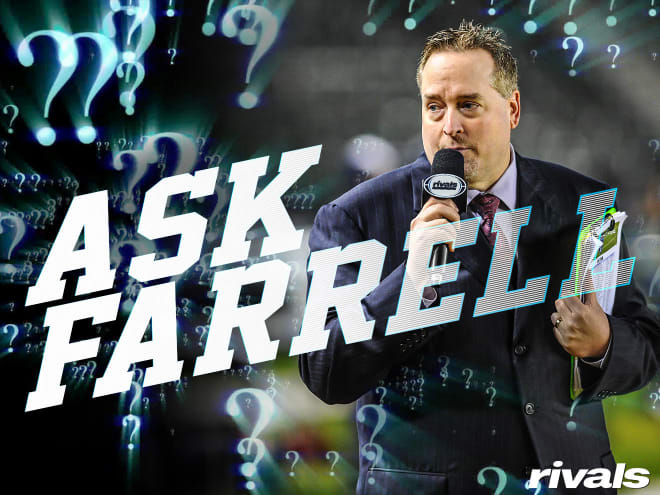 Here's how Florida finished on National Signing Day: Flipping high four-star defensive end Khris Bogle from Alabama and beating Georgia and others for high four-star cornerback Kaiir Elam. Not a bad finish at all for coach Dan Mullen and the Gators.
Florida ended up with the eighth-best recruiting class in the country and by a wide margin the best in the state over Florida State at No. 15 (its worst finish in more than a decade) and Miami at No. 34, a transition year for coach Manny Diaz but still a disappointing haul after claiming the No 6 spot last recruiting cycle.
The last few weeks have been terrific for the Gators, who closed with Bogle and Elam, landed five-star cornerback Chris Steele from Bellflower (Calif.) St. John Bosco, secured the pledge of four-star receiver Arjei Henderson after he bounced from commitment to commitment and cleaned up during the early period with commitments from Lakeland, Fla., standouts Deyavie Hammond, Keon Zipperer and Lloyd Summerall.
This is the first time since the 2013 recruiting class that Florida beat Florida State and Miami in the team recruiting rankings.
Has Mullen turned a corner at Florida with this recruiting class following big wins over FSU and Michigan to close out the season at 10-3? We ask Rivals.com National Recruiting Director Mike Farrell that question.
"Florida right now is the class of the Big Three and it's by a pretty large margin. Miami had a horrible season after a good year in 2017 and recruiting took a nosedive. FSU had a horrible 2018 and finished lower in recruiting than it has in years.
"The Gators are better than either on the field and in recruiting, and that should worry the Canes and Noles. Dan Mullen is known for finding talent and developing players so imagine what he can do with elite players? Miami and FSU are in trouble while the Gators sit pretty."