All-Decade: Ranking the top DTs from the 2010s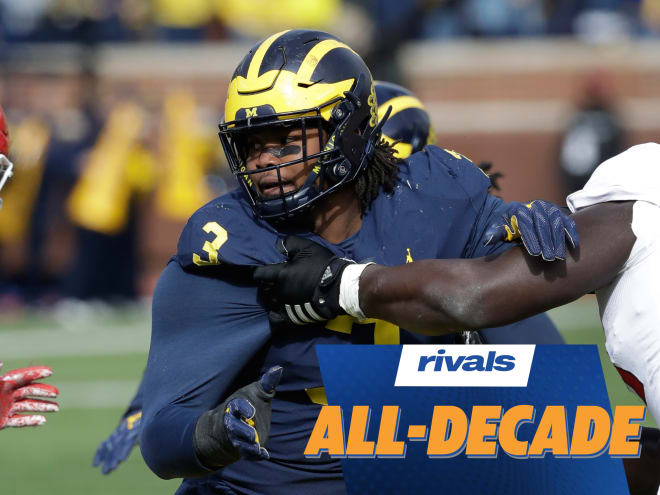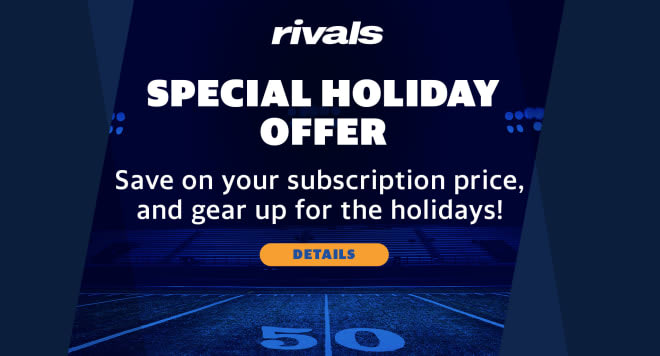 1. RASHAN GARY 
Gary could have been a defensive end or defensive tackle coming out and he is playing linebacker now in the NFL, so he's clearly a freak athlete. He is the only defensive tackle to be named No. 1 overall in Rivals.com history and was a first-rounder, so he checks all the boxes.
2. DEXTER LAWRENCE 
Lawrence finished second to Gary at defensive tackle and overall in his recruiting year and was No. 1 at one point. Like Gary, he became a first-rounder and easily checks the boxes for success. In fact, Lawrence had a better college career than Gary.
3. MARVIN WILSON 
Wilson finished No. 2 in the country in his recruiting year and was also ranked No. 1 at one point like Lawrence. NFL scouts are high on him for his play at Florida State despite the lack of success the team has had. Wilson is out with a season-ending injury, and it's unclear how that will affect his draft status.
4. SHARRIF FLOYD 
Floyd was a monster out of high school, a kid we liked early despite only a couple offers who turned into one of the best players in the country. He had a solid career at Florida and became a first-round pick, so like Gary and Lawrence he projected well.
5. MARIO EDWARDS 
Edwards played defensive end for the most part in high school but we projected him to defensive tackle because he was so big. He was a superior athlete as well and chose Florida State like Wilson despite being in Texas. His career at FSU was solid and he ended up as a second-round pick.
6. ANTONIO ALFANO 
Alfano is the most recent prospect on this list and has already left Alabama and will start his career at Colorado. There were off-field question marks with him, but he was so dominant he had to be ranked in the national top five. Time will tell whether he pans out.
7. KAHLIL MCKENZIE
McKenzie is the biggest prospect on this list, and he was a 350-pounder who could move. He had NFL bloodlines and we were sure he'd be a huge success in college, but he didn't pan out at Tennessee. He was a sixth-round pick and is still in the NFL, which speaks to his talents. Injuries really hurt him.
8. DOMINIQUE EASLEY 
Easley shot up the rankings at the end of his year with an amazing performance at the Under Armour game. He flashed great athleticism and an ability to chase the passer and had a good career at Florida. Add him to the list of NFL first-rounders here.
9. EDDIE GOLDMAN 
Goldman was a monster defensive tackle who had a knack for making big plays in high school. Yet another Florida State signee, he had a solid career at FSU and was a second-round pick. He's still in the NFL with the Bears.
10. TRENTON THOMPSON 
Thompson was also No. 1 overall at one point during his recruiting year and was a very agile tackle who took on double teams well. His career at UGA was up and down and there were some off-field issues. He was undrafted and is in the XFL now.