Alabama-Mississippi All-Star Game: Rivals.com awards
Another Alabama-Mississippi All-Star Class has come and gone. A week of practice and the game itself - which Team Alabama won 25-14 on Saturday - are in the books, so we at Rivals.com decided to hand out some fictional hardware commemorating some of the most memorable players from the week that was.
MORE: Alabama-Mississippi All-Star Game recruiting predictions
MYSTERY MAN: CAM AKERS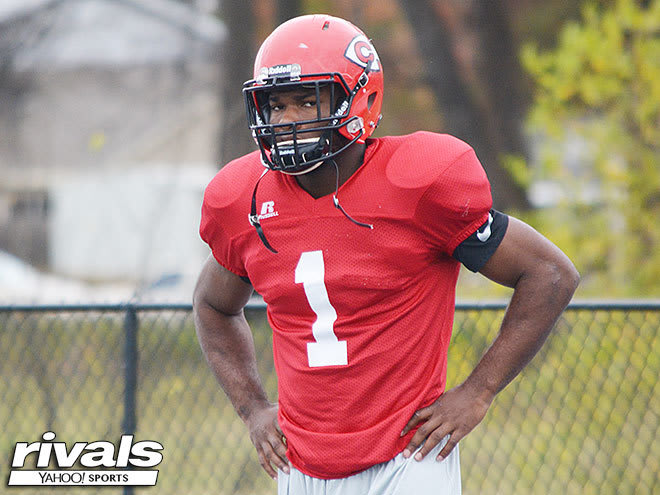 This is a nice way to describe Akers, who went out of his way to keep everyone guessing last week. Akers skipped media day on Monday before doing one vague group interview following Tuesday's practice. From there, he shut it down. Akers outright denied interview requests on Wednesday and kept as hush as possible on all things recruiting. Tennessee, Ole Miss and Florida State all feel incredibly good about their chances to land Akers, so two teams are setting themselves up for disappointment.
GAMER: THOMAS JOHNSTON
Johnston, a three-star linebacker, was quiet for most of the week, but came out of the gate strong on game day. He was the star of the first half and made a number of tackles, including a streak of four straight wrap-ups of five-star running back Cam Akers. He was one of the more active players on the Alabama defense when the downs started to count.
BEST QUARTERBACK: MYLES BRENNAN
This wasn't even particularly close. Brennan looked in a different league than the other quarterbacks for most of the week. He looked more polished and had the strongest arm of the group by far. Brennan's worst practice was his first and he improved throughout the week. By Wednesday, he had hit his stride and looked every bit the Rivals250 prospect. He showed impressive mobility in the pocket and extended a play or two during Saturday's game.

MOST TALKATIVE: K.J. BRITT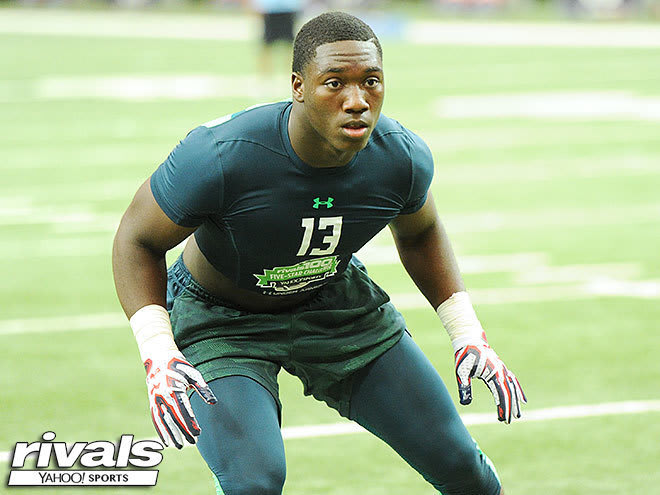 Britt's play in Montgomery spoke for itself, but even if it didn't, Britt spoke for it. The vocal and emotional leader of Team Alabama, Britt shouted at teammates and opponents alike. He chatted it up with reporters on the sideline and engaged in playful back-and-forth chatter with coaches. Quiet moments are few and far between with Britt, who effectively uses trash talk as part of his game. There are few linebackers that are more fun to watch in their element. The enjoyment Britt gets out of playing football is clear to anyone that watches him. He forced a fumble during Saturday's game and let everyone know about it afterward.

EXPLOSIVE ENERGY: TADARIAN MOULTRY
Nobody showed a better motor than Moultry, who ran down ball carriers from across the field in practices and the game alike. His speed is impressive for a prospect of any position, let along a linebacker. Moultry moves laterally without effort and can change directions on a dime.
SURPRISE, SURPRISE: RAKAVIUS CHAMBERS
The week's most impressive surprise Chambers, a low three-star Duke commit who looked like one of the five best offensive lineman at the event for most of the week. The 6-foot-4 Chambers shined in one-on-one work against larger defensive linemen and showed incredible technique and near-perfect arm extension. The Blue Devils are getting a steal in Chambers, who could make an impact shortly after arriving on campus.

SUPER SLEEPER: ZYON GILBERT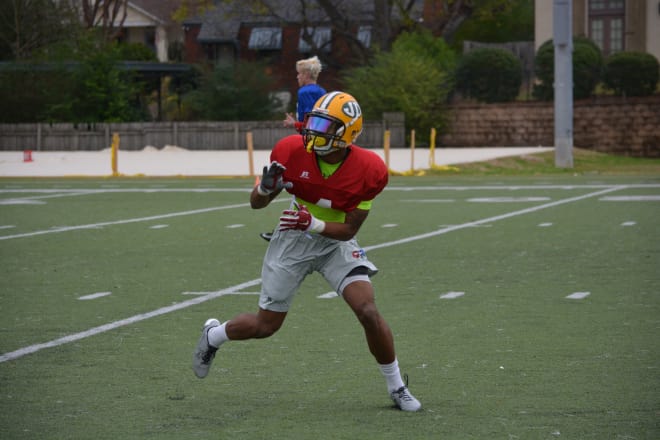 Gilbert has a few offers and currently favors Troy. How he doesn't have a handful of major FBS offers, however, was not apparent during All-Star week. Chambers has ideal size and athleticism. He was one of the best looking safeties off the hoof and made play after play in both one-on-one work and team sessions. If the academics are there, Gilbert could be steal for any number of teams that could decide to pass him a late scholarship offer.
ANGER MANAGEMENT: HUNTER BRANNON
There is no such thing as half-speed for Brannan, who is just, in a word, mean. Mild mannered off the field, Brannon spent the week running through his own teammates' chests and playing with a nasty streak that coaches love. Brannon takes practice reps as if they are game reps and game reps as if they are Super Bowl reps.
STOCK RISING: WILLIE GAY
Coming into the week, everyone knew Gay had talent. A four-star prospect, he wasn't exactly sleeper. That said, he outperformed his outside-the-250 ranking all week long. He was one of the most consistently effective players on either roster and made the play of week, when he showed off a massive vertical to grab a one-handed interception from the middle linebacker spot at practice. Gay moves incredibly well and still has room to add even more muscle to his frame.