ACC Spotlight: Who lived up to hype in NFL Draft? Who surprised?
The 2018 NFL Draft has come and gone and the ACC, as always, was well-represented in the event. Today, Rivals.com breaks down the league's latest contributions to the NFL with a look at the ACC players that surprised us, the ones that became exactly what we expected and the ones that seem poised to outperform their respective draft slots.
MORE NFL DRAFT: Grades for each first-round pick | Prospects weigh in on who they would have picked at No. 1
LIVED UP TO THE HYPE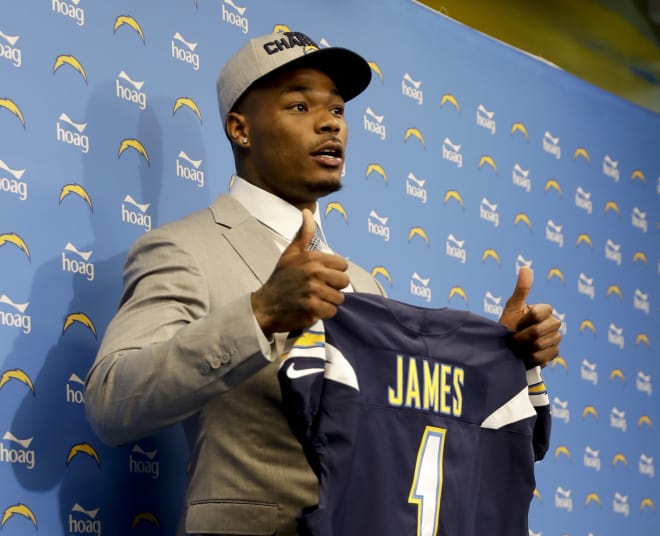 The No. 17 pick in this year's draft, Derwin James was ranked as the No. 5 player in the 2015 class. There was little drama to speak of when it comes to James' recruitment, as he committed to Florida State nearly three years before signing a letter of intent. Maybe the most impressive part about his road to the first round is the fact that he missed the entirety of the 2016 season and managed to bounce back to become a truly elite NFL prospect in 2017. James' talent was always obvious and his recruiting ranking certainty reflected that.
Rivals ranked Lamar Jackson higher than any other recruiting site, but his four-star status still wasn't quite high enough for a Heisman Trophy winner. Still, there was little doubt that Jackson, who became one of college football's marquee players as a freshman, had an NFL future. Jackson's recruitment didn't pack too much drama, as he pledged his services to Louisville following his junior year and stayed true despite late pushes from Florida and Nebraska. A true dual threat, Jackson gave people every reason to expect him to become a star at Louisville.
SURPRISED US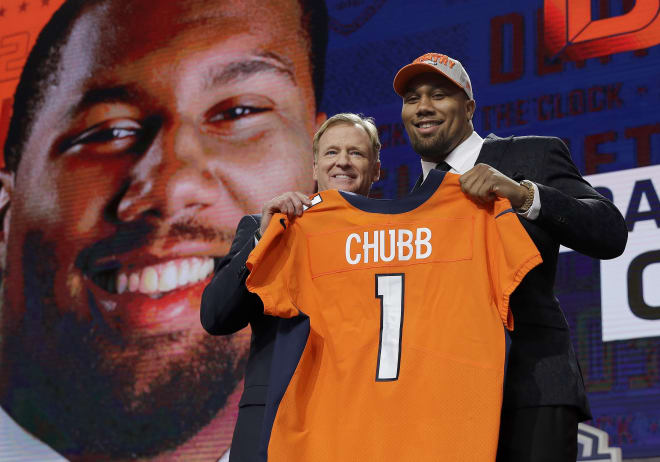 Bradley Chubb's rise from under-recruited high school prospect (low three-star) to college football star has been well documented. The surprising thing is how quickly and how well he was able to come back from a knee injury during his junior year of high school and become a multi-year difference maker at NC State. Nobody could have predicted that kind of turnaround, and now Chubb moves into a near-perfect situation opposite Von Miller in Denver.
Unlike his brother Tremaine Edmunds, a Rivals250 prospect who was taken a few picks earlier, Terrell Edmunds (a low three-star in high school) wasn't really thought of as a consensus first-round pick prior to the draft, so many people were surprised when his name was called. Not as good an athlete is his brother in high school, Terrell Edmunds was always a big hitter, but not as solid in coverage as we would have liked. He certainly turned things up a notch at Virginia Tech and has capitalized on his opportunities.
After All-Conference and All-American honors and a record-setting career at Virginia, it was very surprising that Quin Blanding, a former five-star and the No. 5 player in the 2014 Rivals100, was not drafted at all. As a recruit, he had all of the skills and techniques that we look for and the intangibles were impressive as well. Blanding's career at Virginia was outstanding, and the idea that he wouldn't get drafted never entered our minds as a possibility when we were covering him as a high schooler.
WILL OUTPERFORM THEIR DRAFT POSITION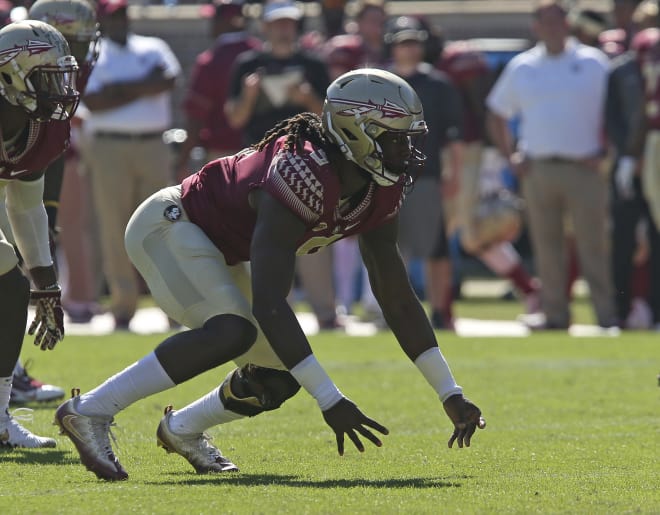 Kentavius Street was dominant in his time at NC State, and a player with his size and strength should fit right in with the 49ers. The fourth-round pick commanded double- teams in college and he should do the same in the NFL. As a high school prospect, Street finished as the No. 43 player in the 2014 Rivals100, and was at one point a five-star prospect. That talent and work ethic should shine through in the NFL, though he will first have to recover from a torn ACL that may cost him his rookie season.

One of the better prospects to come out of Virginia in recent memory, Josh Sweat was on track to push for No. 1 in the Rivals100. But a significant knee injury early in his senior season quickly derailed that dream and he finished as a five-star and No. 34 in the 2015 Rivals100. Following a freakish recovery, Sweat played as a freshman at Florida State and was an important piece of the Seminoles' defensive line over the next few years. He supposedly fell to the fourth round in the draft because of concerns about his knee, but he will be in a good situation with the Philadelphia Eagles, with whom he will be able to maximize his abilities.
A four-star in the 2014 class, Braxton Berrios had a modest career at Miami, but he excelled as a slot receiver. He was always known as a good athlete with exceptional ball skills and great speed, but his size caused some to pause before pushing him to a high ranking. Regardless of that, Berrios walks into a perfect situation as a sixth-round draft pick with the New England Patriots. His skill set is a great fit for what the Patriots like to do on offense, and his future could be bright.