5-4-3-2-un: Recapping standouts in each Rivals star category
THE FIVE-STAR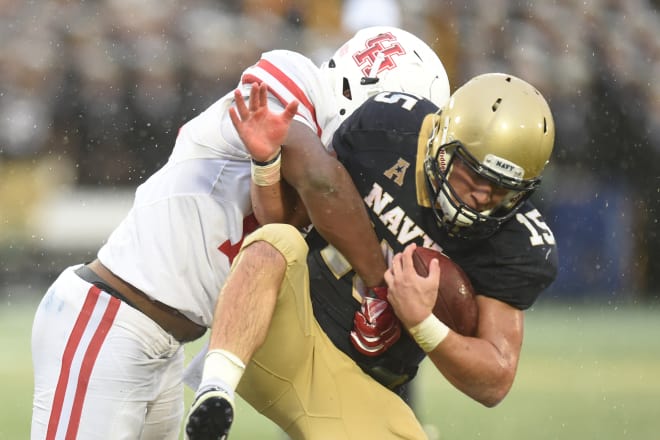 As a recruit: Despite receiving recruiting attention from power programs around the country, Oliver elected to commit to his hometown school in May 2015. Other programs, most notably Oklahoma, pushed to flip him until the very end but he stuck with Cougars.
What he did this weekend: Oliver is in the middle of a monster freshman season, easily validating his five-star ranking. Last week he was a force to be reckoned with in Houston's stunning upset over Louisville, notching six tackles, two sacks and two pass deflections.
THE FOUR-STAR
As a recruit: Carrington had his share of Power Five offers but despite being from San Diego, he was overlooked by both USC and UCLA. He committed to Oregon during the summer prior to his senior year and stuck with the Ducks despite a late flirtation with Arizona State.
What he did this weekend: It's been a season to forget for the Ducks, but Carrington made the game-winning catch in the school's 30-28 upset victory over then-No. 12 ranked Utah. Carrington hauled in a 17-yard pass with two seconds left on the clock that was initially ruled incomplete before being overturned and ruled a touchdown. The roller coaster play sums Carrington's career, which has included stellar play but also off-field issues. His four-star ranking appears to be spot on and he's likely to get a shot at the NFL down the road.
THE THREE-STAR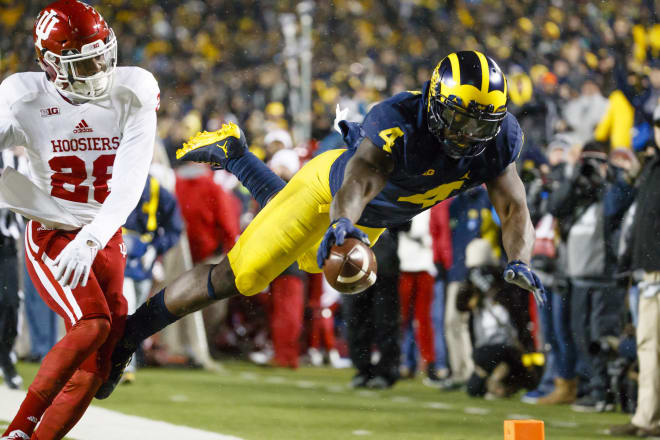 As a recruit: Despite being an Ohio native and holding an offer from the Buckeyes, Smith elected to cross the state line and commit to Michigan nearly 11 months before Signing Day 2013. He never wavered on his committed to the Wolverines, even after the commitment of five-star Derrick Green.
What he did this weekend: With the Wolverines starting a back-up quarterback and snowy conditions, Smith found himself at the center of the school's offensive attack on Saturday. He more than rose to the occasion, rushing for 158 yards and two touchdowns as Michigan beat Indiana 20-10. It's been a senior season to remember for Smith, who is just three yards away from setting a career-high in rushing yards for a season. Despite being the lower ranked of the two backs, Smith has more than doubled Green's career output.
THE TWO-STAR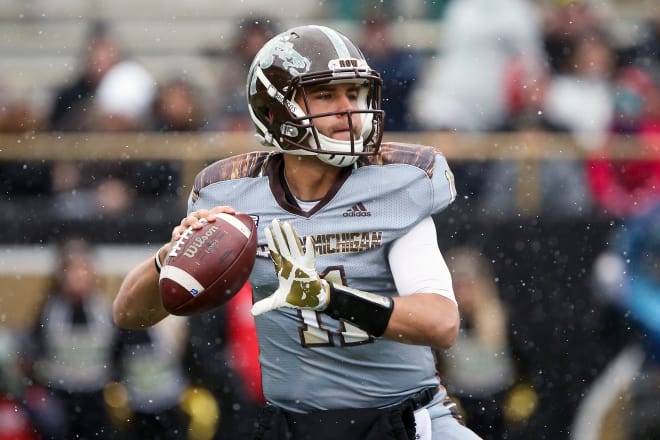 As a recruit: Despite putting up big numbers in high school, Terrell didn't receive much FBS interest, garnering only offers from the Broncos and from Kent State. He committed to Western Michigan during the summer prior to his senior year of high school. After redshirting in 2012, he became the starter midway through the 2013 season and hasn't looked back since.
What he did this weekend: Terrell continues to put up massive numbers for the undefeated Broncos and this week was no exception. He threw for 445 yards and four touchdowns in the school's 38-0 win over Buffalo and has now thrown for 27 touchdowns with just one interception in his senior campaign. Terrell has more than outplayed his two-star ranking.
THE UNRANKED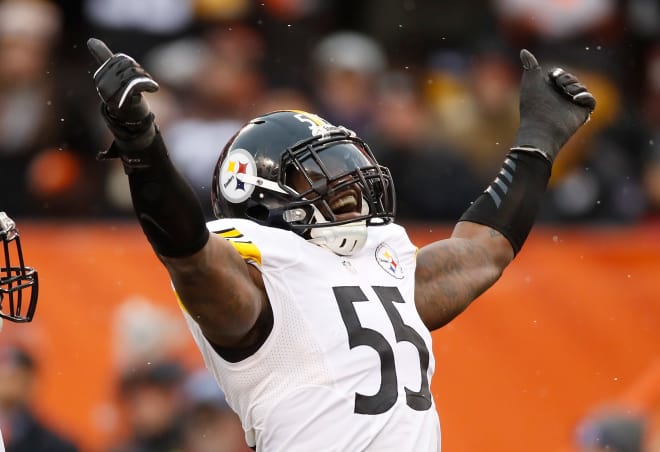 As a recruit: Moats was an under-the-radar recruit in 2006 and never received a ranking from Rivals, despite having a profile on the site. He received interest from the likes of Indiana, Duke and Kent State, but in the end James Madison was the only program that extended Moats an offer.
What he did this weekend: Moats tallied two tackles and 1.5 sacks in the Steelers' 24-9 win over Cleveland and has emerged as steady contributor for the team this year. Moats is the epitome of a late-bloomer, having started just two years and college before entering the NFL as a sixth-round draft pick of the Bills in 2010.