20 for 20, Part 1: An early look at top players in the 2020 class
We haven't even done a numerical Rivals100 for the class of 2019 yet, but with so many offers going out for the class of 2020 as the recruiting calendar continues to speed up, we thought it would be a good time to take a look at some of the top rising sophomores across the country.
We call it the 20 for 20. We'll roll out four 2020 prospects a day this week for you to keep an eye on. Today's list is led by the younger brother of a recent Ohio State commitment.
This first group is an interesting one as you have the young brother of a Buckeyes' commitment who, in my opinion, has more upside at the same stage, an early Miami commitment who could be a star on the defensive side of the ball, a big quarterback with a rocket arm and perhaps the best freshman at a New Jersey powerhouse since a guy named Jabrill Peppers.
Each of these guys brings something special to the table. None of these guys are sure things as they have played only one year of high school football, but each seems to have a skillset that will only improve over time along with their offer lists.
Here's a breakdown of each from our analyst team.
MORE: Rivals Camp Series
"The younger brother of four-star Ohio State commit Max Wray, Jake has spent the offseason piling up offers from some of the nation's top programs. Unlike his brother, who converted to offensive line from tight end during his sophomore year, Jake is a natural offensive lineman with the type of size and athleticism that is very hard to find. He has tremendous upside as he continues to grow into his body and learn how to be even more dominant going forward. Obviously Ohio State will be a factor in his recruitment, but LSU, Alabama and Tennessee should factor in prominently as well." – Woody Wommack, Rivals.com Southeast Recruiting Analyst
"Williams plays both ways but impressed as a defensive back at the Rivals 3 Stripe Camp stop in Miami. Standing 6-foot as a freshman, his length will be a strength going forward, as he already uses it to recover when he gives up a step or two in coverage. Williams is committed to Miami." – Rob Cassidy, Rivals.com Florida Recruiting Analyst

"Miller has perfect size at 6-foot-3 and 203 pounds and he loves to sit in the pocket and zip passes all over the field. What makes him special is that he throws an outstanding and precise deep ball time and time again. What also is great about Miller, especially for a freshman, is his ability to feel pressure, get away from it but not rush and then deliver accurate passes all over the place. His arm strength is without question, and he has great vision to find receivers as they break open. Arizona, Arizona State and Florida State are the biggest offers so far, but he'll almost definitely be a national recruit soon." – Adam Gorney, Rivals.com National Recruiting Analyst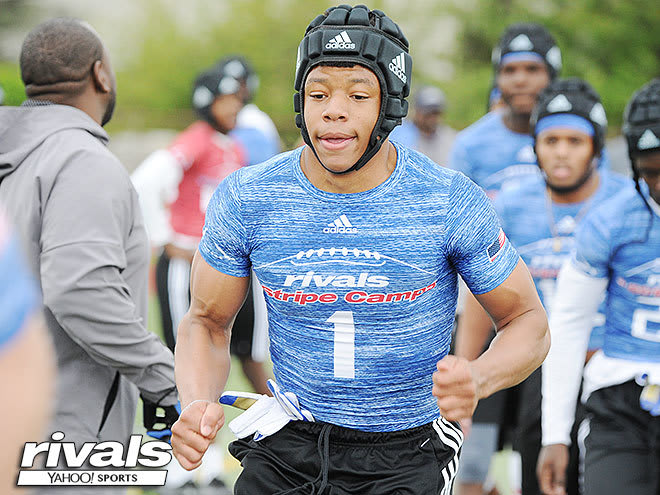 "There are always high expectations at traditional powerhouse Don Bosco in New Jersey, and it looks like Berger is up to the challenge of meeting those expectations. Primarily a running back, Berger is a tough downhill runner with an eye for the crease that could let him take it the distance. Even though he is a taller back, Berger is a very good receiver and can be counted on as a three-down back. Michigan, Maryland, Rutgers, Michigan State, Boston College and Syracuse have already extended offers." – Adam Friedman, Rivals.com Mid-Atlantic Recruiting Analyst