WR Jason reflects on surprise Kansas commitment, recruiting future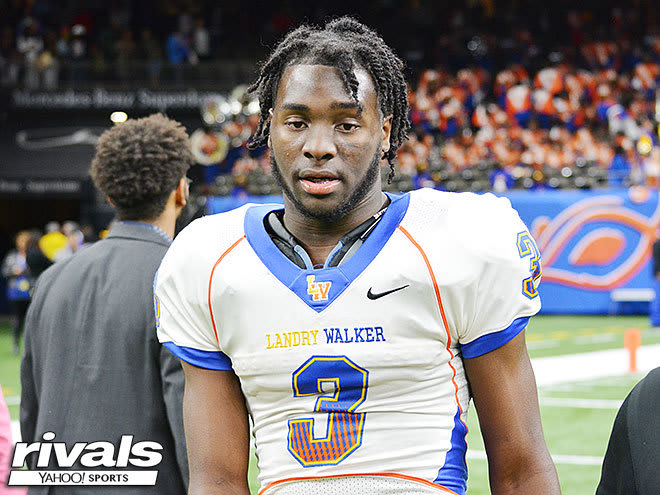 MORE: Teams that recruited well despite losing records
LAS VEGAS – Devonta Jason understands there are some serious doubters about his Kansas commitment. He said some coaches have even reached out asking him why he picked the Jayhawks.
But the four-star receiver – who had arguably the nicest one-handed touchdown grab of the adidas 7v7 National Championships here last weekend – said it's no joke.
After a visit to Lawrence, Jason was sold.
"We took a trip up to Kansas and it was nice all over the place from the locker room to the equipment room; we went to the basketball game and you know that was lit so it was a good time," Jason said. "I liked what I saw and I liked what staff is there.
"They said they could use me in a dominant way not just outside but they can put me in the slot sometimes and just getting me the ball and just letting me make plays and letting me be the great player I am."
Rated as the fifth-best receiver in the class, Jason is a dominant player. The New Orleans Landry-Walker prospect would have the chance to step right in at Kansas and be a program-changing kind of talent.
In recent years, any player with that level of ability could see the field early. The Jayhawks are 2-22 the last two seasons under coach David Beaty, and they've won only one conference game in that stretch.
So why in the world would a wide receiver with five-star ability commit there?
"I know they haven't been a winning program but a coach always told me it's not about a big fish in a big pond it's about a big fish in a little pond, to make my own way, be special and to start a legacy," Jason said.
Fair enough.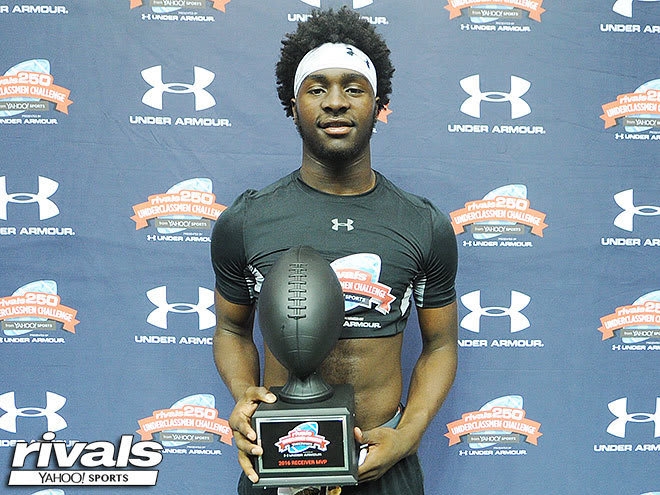 And Jason isn't the only Louisiana standout to commit to the Jayhawks. Four-star defensive back and Landry-Walker teammate Corione Harris also made his pledge on that trip in February, and three-stars Aaron Brule and Anthony Williams have also committed.
There is some thinking that Jason and Harris, rated No. 10 at cornerback, are a package deal.
There have also been some changes since earlier last month. Four-star wide receiver Ja'Marr Chase picked Kansas but has reopened his recruitment and three-star defensive tackle Nelson Jenkins flipped from the Jayhawks to LSU.
As it stands now, Kansas has the ninth-best recruiting class nationally and the top class in the Big 12.
There is just one problem.
"No one is backing off," Jason said.
"Some (coaches) just text me and say, 'Kansas? Really?' I'm not going to say which colleges, but some people don't look at it like I'm looking at it. Nobody has backed off. I love the competition and I like my recruitment and how it's going so far."
LSU, Mississippi State, Ole Miss and a handful of others are still heavily pursuing him, Jason said, and his recruitment is far from finished.
There are still more than 10 months until National Signing Day. Some of the heaviest hitters in college football will still pursue Jason, one of the best receivers in the class, and he's planning to take more trips.
Kansas wowed Jason on the trip and his mindset could be different, that he wants to be a part of a tremendous turnaround in Lawrence, but there's still a long, long way to go.
"I'm going to take all the visits I can, get the experience and see what they have to offer," Jason said. "It doesn't stop here."
That might be Kansas' problem.