Wisconsin lands WR Aron Cruickshank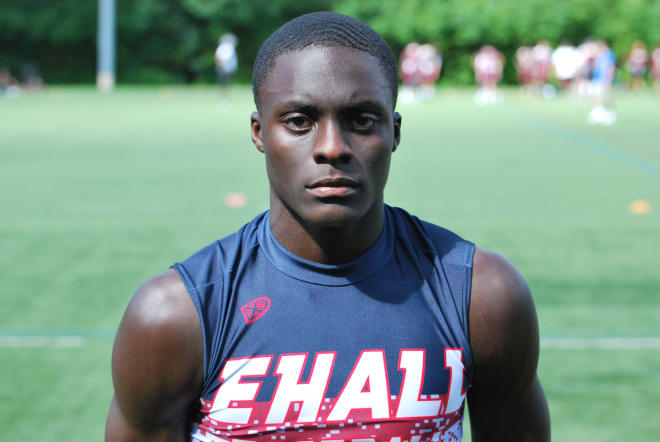 Wisconsin just added an explosive element to their offense in the form of Aron Cruickshank. The wide receiver out of Brooklyn (N.Y.) Erasmus Hall Campus chose the Badgers over Penn State.
IN HIS OWN WORDS...
"Being at Wisconsin was a great experience," Cruickshank said. "I've never experienced anything like that before. There people and coaches are great and they were so enthusiastic to be with me. I was really excited too.
"To be honest, being with them was like a big reunion," he said. "When we saw each other, they knew me and I knew them. It was really like I was here in Brooklyn but in Wisconsin.
"I'm developing a relationship with Jack (Coan)," said Cruickshank. "They'll be able to use me in so many ways up there to create mismatches and in the return game."
RIVALS' REACTION
Cruickshank brings a lot to the table and he really fills a void for the Badgers. He is a great receiver and makes a ton of plays in the open field. Cruickshank's explosiveness will be very useful in special team and the return game as well.