Wisconsin lands highly coveted DT Jamel Howard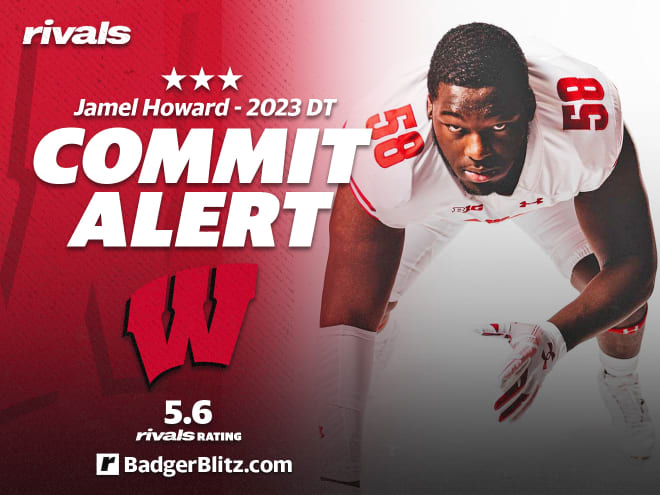 Clint Cosgrove sits down with defensive tackle Jamel Howard to break down his commitment to the Badgers. Howard Discusses why he chose Wisconsin in the end, the people he connected with throughout the recruiting process, how the new Wisconsin staff sees him fitting in schematically and more.
The one-time Wisconsin commit re-opened his recruitment following the coaching change in Madison and became one of the the nation's most sought after interior defensive lineman heading into the late signing period. Howard took official visits to Wisconsin, Illinois, Michigan, LSU and Miami before deciding to sign with the Badgers.
WHY THIS IS BIG FOR WISCONSIN...
Landing Howard is huge on multiple fronts and a great way to cap off a 2023 Wisconsin class that has been nothing short of spectacular when considering circumstances and portal additions. The Chicago (Ill.) Marist defensive tackle has a ton of upside, fills a major need at a position of high value and was one of the nation's best available players at his position going into the late signing period.
Howard's pledge is further proof that the new Wisconsin staff can flat out recruit and are capable of going toe-to-toe with the big boys of college football. It's not often that you see Wisconsin beat out a final group that included schools like LSU, Michigan and Miami for a highly coveted prospect. Landing a late signee of this magnitude appears to be the new normal rather than an exception to the rule in Madison and this is one of many reasons for Badger fans to be excited for what is to come in the Luke Fickell era.