Week 6: College football's breakout stars
Week six of the college football season is in the books, and with it came many standout performances. Here are three players who had what could be breakout weeks for them as they take the next step in their development.
Mark Pszonak contributed to this report
MORE BREAKOUT STARS: Week 1 | Week 2 | Week 3 | Week 4 | Week 5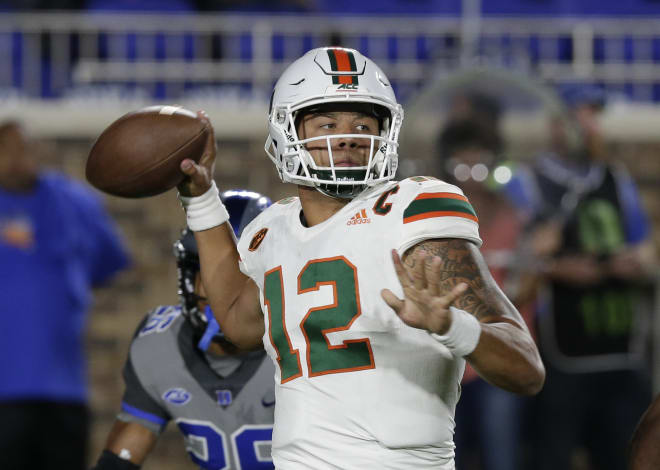 The Skinny: Rosier picked up an offer from Miami during the spring, but it was his trip to Coral Gables for a summer camp that put the Canes over the top. After spending time on campus, he committed to Miami a few days later over offers from Ole Miss, Mississippi State, Vanderbilt and Cincinnati. After seeing minimal playing time leading up to 2017, Rosier earned the starting job this summer. He has led the Canes to an undefeated start this season with several quality performances throughout September. However, it was his game-winning drive against Florida State Saturday that caught everyone's attention. Breaking a seven-game losing streak against the Noles is a big deal and now has everyone in Coral Gables believing that this may be the start of a big season.
Farrell's Take: Rosier was a lightly recruited dual-threat out of high school, but he was mobile enough and had enough of a ceiling to be a mid-level three-star for us. Aside from Miami, he had some SEC interest, but neither in-state school showed much attention at all. He had good size and a strong enough arm, but accuracy was an issue. It still is as we saw on Saturday, but he handled himself well under pressure and led his team to the winning score by showing some of the poise under pressure we liked in high school. He may be an odd pick here as he didn't have a great game, but ending the FSU winning streak with a great final drive could propel him to the next level.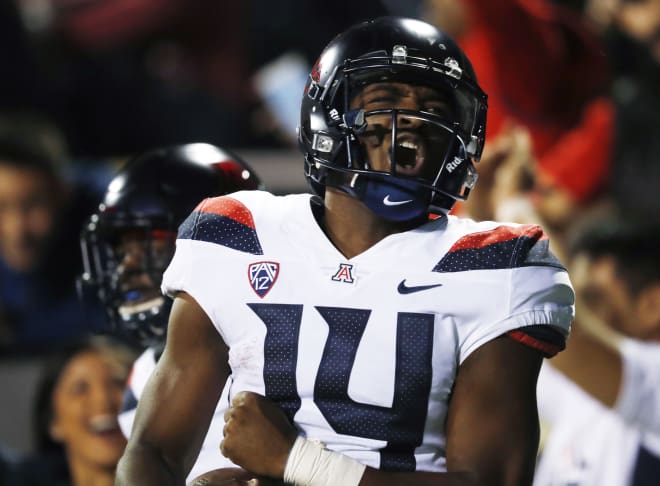 The Skinny: Tate committed to Arizona in mid-March of his junior year, mainly due to the Wildcats' promise that he would play quarterback in Tucson. So despite a huge senior season which drew the attention of many top programs, Tate stuck with the Wildcats through Signing Day. Tate saw limited playing time as a true freshman and the start of this season, but when starter Brandon Dawkins went down with an injury early in the first quarter at Colorado last night, Tate stepped in and shined. Rushing for 327 yards and four touchdowns on only 14 carries while completing 11 of 12 passes for 142 yards and one touchdown, he led the Wildcats to a 45-42 victory in Boulder.
Farrell's Take: Tate was a quarterback who didn't look great in camp settings or in anything where he was forced to stay in the pocket and simply throw, but when he was in game situations and able to freelance, he was dynamic. His ability to run was the main reason we had him so highly ranked out of high school, but he also had a very strong and live arm, he just lacked great touch. He's coming along nicely in the latter department, and he's one of the more dynamic quarterbacks in the country when he tucks and runs.
The Skinny: Kempt has had an interesting journey to Iowa State. He initially committed to Cincinnati before flipping and signing with Oregon State. He spent two seasons with the Beavers but never saw any playing time, which led him to transfer to Hutchinson C.C. in Kansas. From there he committed to Iowa State, where he only attempted two passes in 2016. With starter Jacob Park taking a leave earlier this week due to medical reasons, Kempt stepped in and led the Cyclones to their first victory against Oklahoma since 1990. After passing for 343 yards and three touchdowns in the 38-31 victory over the No. 3 Sooners, Kempt could have a magical end to his collegiate career this season.
Farrell's Take: Kempt was a tall, skinny quarterback out of high school who was a low three-star because of his potential and ceiling, but he had some issues. He didn't have a great clock in his head and took too many sacks at times, and his arm strength was average. However, despite an odd delivery, his accuracy was solid when he had time. Now, all these years later, are we seeing him finally emerge as an elite passer? He showed great poise on Saturday in a tough position.