Wake Forest lands Georgia DB Peyton Woulard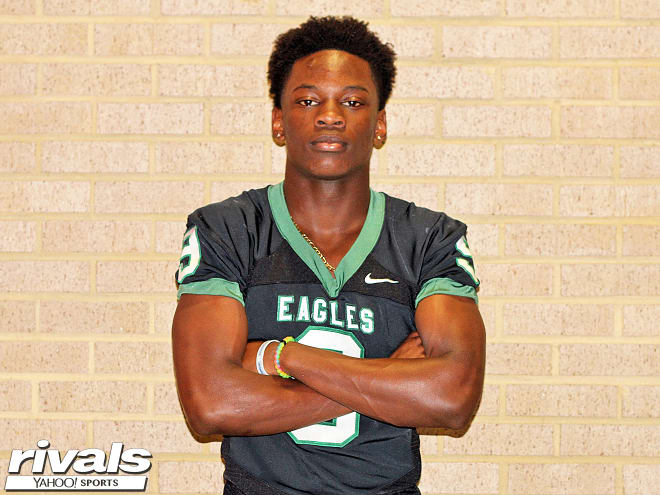 Just about 24 hours after his third visit to Wake Forest concluded, Suwanee (Ga.) Collins Hill safety Peyton Woulard made the call. The 6-foot-1, 175 pound rising senior dropped a few hints about the Demon Deacons getting good news on Saturday during his visit, but he made the call to head coach Dave Clawson Sunday night.
"I have committed to Wake Forest," said Woulard. "I just called coach Clawson and told him I wanted to commit. I almost did it earlier, but it sealed the deal when I visited Saturday, so I am now committed to Wake Forest."
Duke and Vanderbilt finished two and three on Woulard's list. He thought about committing to Wake Forest the night of his prom a few weeks ago, but he wanted to take one more visit to Winston-Salem (N.C.).
"I had a black and gold tuxedo for prom and I really thought about committing that night, but I held off. After my second visit a while back I kind of knew I wanted to go to Wake Forest, but the third visit did it.
"I like the coaches, I like where the football program is headed, I like the academics and I like how there are all types of people on campus. I like how everyone interacts and that really stood out to me."
Woulard was just at Vanderbilt three weeks ago and Duke was strongly considered, so what put Wake Forest over the Commodores and the Blue Devils?
"The biggest thing was probably the relationships I have with the coaches," said Woulard. "I talk to someone on the coaching staff almost every day right now. I talk to coach [Dave] Cohen (defensive line/recruiting coach) and coach [Lyle] Hemphill (safeties) the most. Both are great guys and we have really a strong relationship.
"A couple other things that were big in my decision were the depth chart and the academics. I love how the classes are smaller there, so they give their students a lot of one-on-one attention. I also think I can get on the field early, so that helped me too."
The commitment is strong and Woulard has done his homework on Wake Forest, but he is not completely shutting his recruitment down.
"I am still going to take visits and I am not going to put a stop to the recruiting process, but I plan on staying with Wake Forest. "