Va. offensive lineman Jakai Moore explains his commitment to South Carolina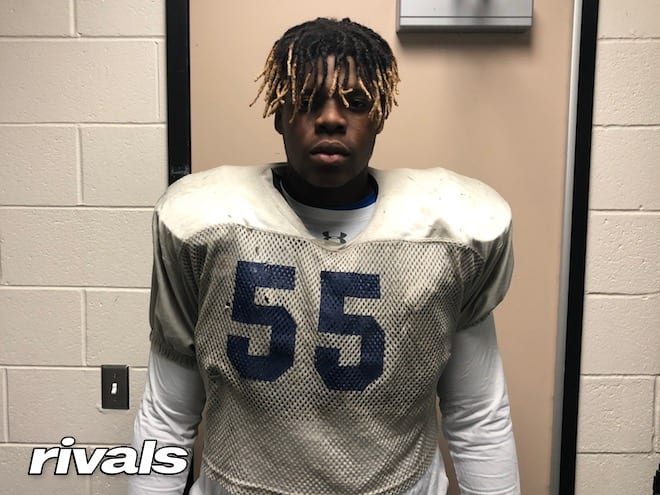 Offensive line was major area of need in this recruiting class for South Carolina and the Gamecocks seem to have addressed the issue now that Jakai Moore has announced his commitment. The Nokesville (Va.) Patriot offensive lineman breaks down his commitment to South Carolina.
IN HIS OWN WORDS…
"I think that Ryan Hilinski needs offensive linemen to block for him and I think I can do that," Moore said. "With the Gamecocks, you can start as a young player and I think I can do that. Coming in as a freshman I think I have a great chance of starting.
"Coach Wolford is one of the best coaches around and he's put a lot of guys in the NFL," he said. "I'm very confident him.
"A lot of the players helped recruit me too," said Moore. "I feel very comfortable with them."
RIVALS' REACTION…
Moore brings additional talent to a South Carolina offensive line that needs to reload. He is just the third offensive lineman to join this Gamecock recruiting class and South Carolina pulled out all the stops to make sure he chose them over Penn State. Moore has a ton of athletic potential and plays with the aggressiveness you look for but is still technically raw. He will benefit a great deal from the coaching he will receive at South Carolina and he could turn out to be a multi-year starter if he progresses the way we think he can.