USA Basketball: What we learned last weekend in Colorado Springs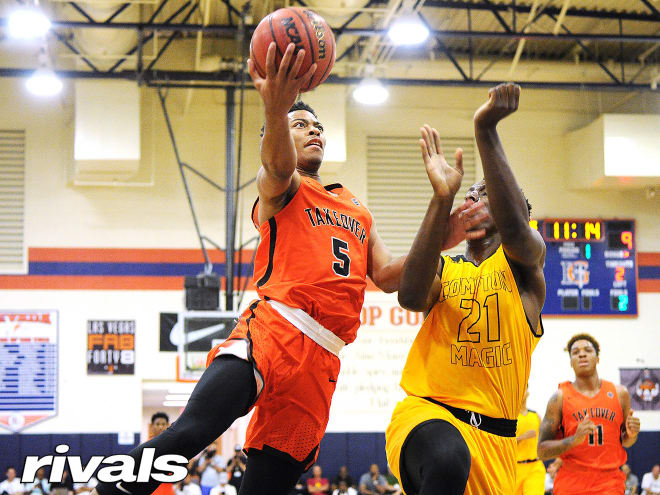 There are a fair number of future college stars in the 2019 class ... 
For all of the pooh-poohing of the 2019 class - and I will say, I am at the forefront for saying that it is one of the worst classes I have covered - it should be noted there is not a lack of future college stars in it. While it doesn't boast the wealth of elite, can't-miss talent that the 2016 and 2017 classes gave us, it should produce a number of instant college stars, and ones that could change the record books at their respective colleges.

Guard Justin Moore should establish himself well at Villanova and be another strong producer for Jay Wright as he lifts Villanova into blueblood territory. Casey Morsell is going to be an awesome two-way threat at Virginia and help solidify the Wahoos' backcourt from the get-go. De'Vion Harmon has face-of-the-program material written all over him for Oklahoma. DJ Carton is going to be a rock star at Ohio State and become adored by the Buckeyes' fan base, coaching staff and teammates. Armando Bacot is the type of big man that Roy Williams can build around as a integral go-to piece down low for the Tar Heels.
The beat goes on with Isaiah Stewart ...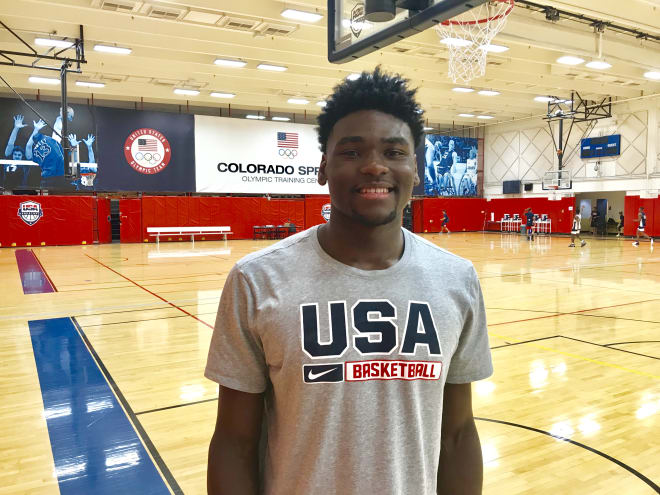 Fellow Rivals analyst Eric Bossi headlined his awards column with Isaiah Stewart, but this article wouldn't be credible if we didn't include the big fella again. There is going to be continued talk about the upsides of those ahead of him in the Rivals150, but when it comes time to show up and produce, no one does it better.

This is nothing new for the big man, arguably the most consistent producer in America. But he has raised his basketball ceiling every few months and this past weekend, it was his ability to score over either shoulder in the post and even knock down a few high-elbow jumpers that really intrigued. Stewart is the most sure-fire college star in the 2019 class, and he is good enough to impact the national title race for the college program he decides to call home.
It's OK to pick the school for you instead of jumping at the first blueblood offer ...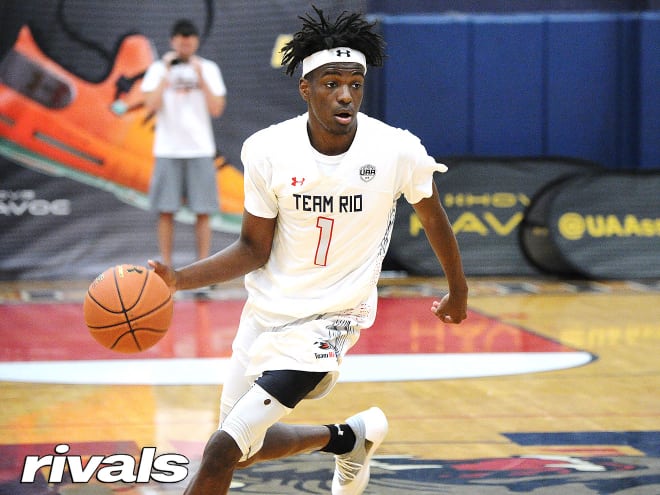 The 2019 class is a bit different in that we have already seen a handful of prospects decline the chance to suit up for a blueblood program and instead choose their best fit at the college level. While it is not a slight to Villanova whatsoever (I mean, the Wildcats are the defending national champs, after all), but Bryan Antoine was Friday's top standout and his talents and abilities will be put to good use on the Main Line.

His best friend, Scottie Lewis, decided that Florida was where he should be, and his impact on the SEC program should be striking and immediate. Josiah James, just like the two Jersey products, decided that the blueblood world was not for him, but what he will bring to Tennessee should make him an instant star under the watch of Rick Barnes.

Will Isaiah Stewart, Jaden McDaniels, Cole Anthony and James Wiseman pick similar paths? The next few weeks should not be short on intrigue.
There is something to be said for guys who want to compete ... 
It is beginning to become a consistent theme: Some of the top prospects are shutting things down and unwilling to compete against others in attendance at camps. If that is going to be the case in a setting such as USA Basketball's mini camp, there is a big problem that needs to be solved.

If you are good enough to attend such a prestigious camp and you are not hurt, you need to be out on the court. Unfortunately, this was not the case over the weekend, as some of the top stars of the prep circuit shut things down before they even had the chance to struggle with getting up and down the floor due to the altitude in the Rocky Mountains.

You have to appreciate some of the guys that value the camps and want to learn and get better. Guys like Isaiah Stewart, Jeremiah Robinson-Earl, De'Vion Harmon, Scottie Lewis and Scottie Barnes drew great reviews not just for their impressive play on the court, but really, for just being out there and willing to exert their all.
Confidence can do a lot for a prospect ...
Jaden McDaniels and BJ Boston made their initial appearance at the United States Olympic Training Center in June, and each descended upon Colorado Springs with major momentum from their breakouts on the travel circuit. While they showed some good things a few months back, it was a bit too late to make the initial cuts for the respective United States teams. Whether it was the altitude or lack of confidence, McDaniels and Boston didn't look right then.

This past weekend? It was a complete 180. Both came out like they belonged, which they do. They competed, played with a purpose and showed some personality while out on the floor. Each are can't-miss prospects, and when it is time to return to the U.S. Olympic Training Center next June, don't be surprised if they make both rounds of cuts and prove that all they needed was a little bit of confidence and moxie infused into their game.
There are some special players in the 2022 class ... 
We haven't focused much time on the 2022 class, as the initial Rivals' Class of 2021 rankings were released just weeks ago. However, there were some special players in attendance, ones who could develop into stars.

Jaden Bradley is the next man up out of the state of North Carolina, and his ability to make others better and bring an unselfish approach to the floor really stood out. So did the highlight play of Dariq Whitehead, the next face of the Montverde Academy squad. Whitehead learned the ropes behind several Rivals150 prospects for the past several months at the Florida powerhouse. He is not waiting any longer and is slotted as one of the best, if not the best, in the 2022 class.

Not to be outdone, though, Emoni Bates shook up the recruiting world on Friday as he displayed his unique talents, impressive ball skills and mountainous upside. These three, along with a slew of others, show great promise for a group that is still adjusting to its second month of high school.
Max Christie was the most improved player since the travel season ...     
Having grown over two inches since the summer, Max Christie walked into the USA Basketball mini camp for the first time and acted like he belonged. The now 6-foot-5 guard is someone who has earned over a handful of scholarship offers and is already a priority recruit for the better Big Ten programs. That is not going to change.

After all that he did in Colorado this past weekend, it would not surprise to see Christie garner blueblood interest and offers in the nearby future. Christie was arguably the top shooter in attendance, and as the weekend wore on, he competed with a swagger about him that hadn't been seen before. Already a strong four-star prospect, Christie looked the part of a five-star recruit and one of the top guards in the nation in his class.