Final 2017 Rivals250: Seven players who slipped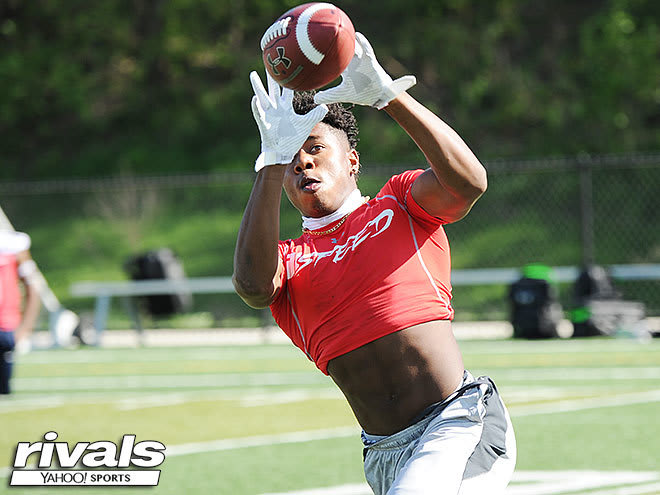 The Under Armour All-America Game and the Army All-American Bowl are behind us and the final rankings for the 2017 class are in.
Alabama early enrollee Najee Harris held on for the top overall spot and five-star defensive tackle Marvin Wilson remained at No. 2 but after that there were plenty of changes up and down in the Rivals100 that was released Monday.
Here in the Rivals250 there was plenty of movement as well with many prospects moving all over the rankings following the all-star events. Here is a look at players who dropped in the Rivals250.
MORE: Updated Rivals250 | Risers in updated Rivals250 | Five new 2017 five-stars
Movement: -71
Analyst's take: "Parks, who still boasts a high upside, lacks upper body strength. He'll need to develop in a college weight program and become a better tackler. He is considering Florida State and Alabama." - Rivals.com Southeast Recruiting Analyst Rob Cassidy
Movement: -61
Analyst's take: "Collins, who still boasts amazing hands, struggled to create separation from top-level defensive backs. He had a quiet All-Star season. Collins is likely to land at either Michigan or Georgia." - Cassidy
Movement: -79
Analyst's take: "McCaffrey is a talented quarterback who put up impressive numbers in his senior season but there are some concerns about his readiness to step in immediately at Michigan and be the starting quarterback. He didn't show off incredible speed at the Army game and still needs to work on his passing, so moving him down a little was warranted." - Rivals.com National Recruiting Analyst Adam Gorney

Movement: -49
Analyst's take: "Redd is a dynamic two-way standout who could be utilized at running back, wide receiver or defensive back and that's why he's such a coveted prospect by Oregon because he can fit in so many places and contribute. I expect he will. However, at the Under Armour game he was not as impactful for a top 100 player, so a small move down the rankings was necessary after seeing others during the all-star events." - Gorney

Movement: -57
Analyst's take: "Filiaga can look like the most dominant player on the field any given week at the high school level. As a run-blocker, if he gets his hands on a defender, that's typically the end of the play for him. At the Army All-American Bowl, however, Filiaga struggled mightily against top-flight competition - particularly while pass-blocking - and in many cases had issues just staying on his feet. He's still a great offensive line prospect, but last week showcased some weaknesses." - Rivals.com Texas Recruiting Analyst Nick Krueger
Movement: -33
Analyst's take: "This is a really small move for the USC commit after seeing him compared to other offensive linemen at the Under Armour and Army games. He has good size, moves well and is physical but got beaten a few too many times during one-on-one reps. What's interesting is that Vera-Tucker could be used on the offensive or defensive lines, so I suspect he'll be a big contributor for the Trojans." - Gorney
Movement: -73
Analyst's take: "Davis is a power back that will likely develop into a more complete player in college. He was quiet during the Under-Armour game, however, as he spent the week blending into the periphery. Davis will likely land at Louisville, North Carolina or Oregon. Pittsburgh is also in play. " - Cassidy