Unsigned 5-star WR Demetris Robertson signs aid agreement with California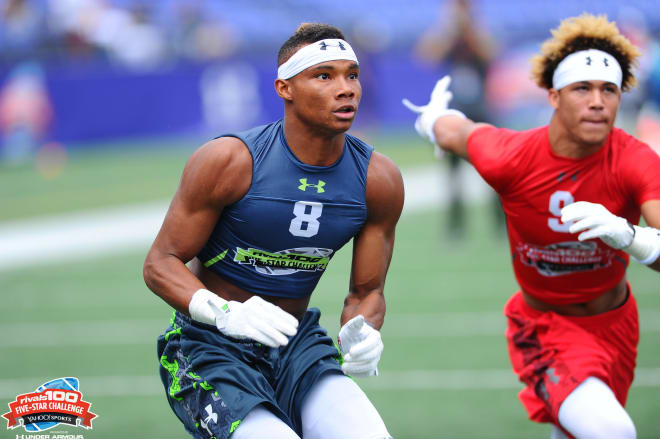 Class of 2016 five-star wide receiver Demetris Robertson has yet to sign a letter-of-intent, but over the weekend he signed a financial aid agreement with California, which puts him one step closer to ending his recruitment.
According to his brother and guardian Carlos Robertson, the move to sign the agreement now was to allow the Bears to have unlimited contact with Demetris Robertson going forward. However, Carlos said he doesn't expect the Bears coaches to make any more in-home visits and that it's possible Demetris might also sign an agreement with Georgia Tech.
The FAA is non-binding from Robertson's end, but it does assure him of a spot in California's class if he chooses to enroll later this year.
Demetris Robertson officially visited California for a game back in the fall, and the Bears have remained in the picture ever since. Head coach Sonny Dykes made an in-home visit with Robertson back in January, but couldn't sway the talented athlete to sign his letter of intent prior to National Signing Day last month.
Robertson has also taken official visits to Georgia Tech, Alabama and Notre Dame and is slated to officially visit Georgia later this month. As of now, Robertson doesn't have a timeline to announce his decision, and isn't planning on signing a letter-of-intent, even after announcing his planned destination.