Two official visits set & decision "soon" for 5-star Micah Parsons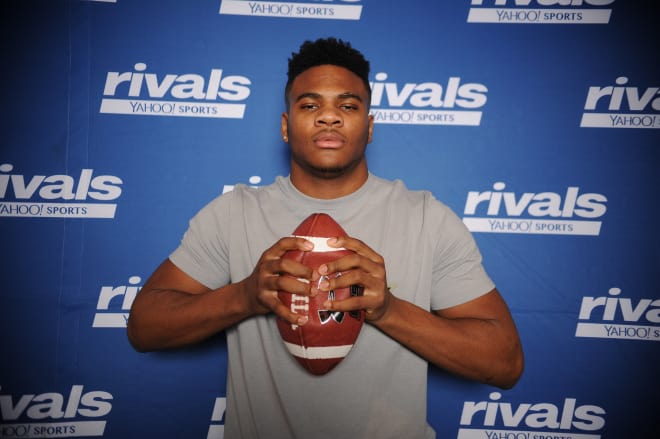 The season begins next weekend for five-star Micah Parsons but the Harrisburg, Pa. star is moving into the final stretch of his recruitment.
IN HIS OWN WORDS...
"I'm really getting ready to take on this season," Parsons said. "I kind of put recruiting to the side for a bit. If everything goes right I'll probably be an early graduate so I'm probably going to make a decision soon. I should know if I can possibly graduate early within the next couple weeks. I haven't been talking to many coaches lately. I'm just focused on my season.

"I only have two official visits planned so far and I'm trying to figure out the rest," he said. "I'll be at Nebraska for the Wisconsin game and Ohio State for the Penn State game. We haven't decided on the final three visits yet. We need to look at dates and who they are playing. We play a lot of Saturday games this year so it's a little hard.
"At Nebraska I liked how everything is so close together, the facilities, the coaching staff, how coach Riley really believes in turning things around at Nebraska and bringing back championships," said Parsons. "They have one of, if not the, best facilities that I've seen on all my visits. They just really stick out to me.
"I was at Ohio State for Friday Night Lights," he said. "Everything is going well with them still."
RIVALS' REACTION
Parsons seems to have made it very clear that Ohio State and Nebraska are now his top two contenders with teams like Florida State, Alabama, USC, and Penn State trailing. Those four schools are just some of the contenders for Parsons' final three official visits. It still feels like Parsons will end up in Columbus when all is said and done but Nebraska certainly made a big impression this offseason and could be changing the tide. His visit to the Lincoln campus blew him away and the coaches, along with the players and current recruits, have really embraced him. Parsons has said for a long time that he wants to take all of his official visits so don't expect an announcement before he finishes with those visits.