Two big visits planned for 2019 four-star Chris Steele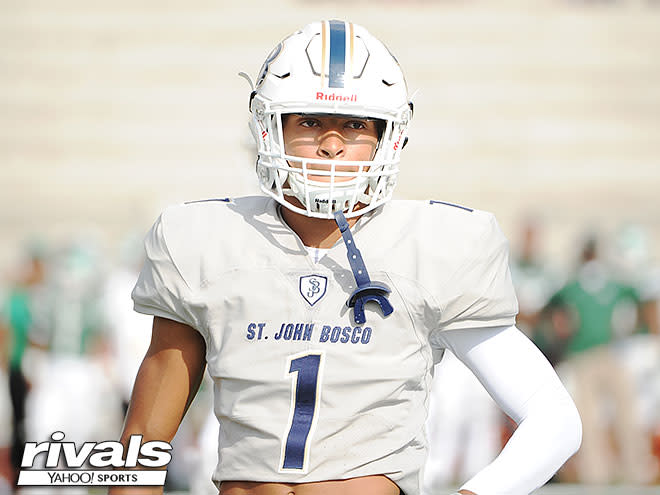 Chris Steele is one of the top cornerbacks in the 2019 class and he's starting to plan his offseason visit schedule.
The Bellflower (Calif.) St. John Bosco standout is definitely visiting Oregon in January and it could be an important trip for Steele - and the Ducks.
"I've built a really good relationship with the staff at Oregon, so I want to get out there just to see what the school life is like," Steele said.
As Oregon has gone through a tumultuous few weeks with former coach Willie Taggart leaving after one season for Florida State and the hiring of former assistant Mario Cristobal, Steele has given his stamp of approval on that hire.
"I think that was a really good move," he said.
The other trip the 2019 four-star prospect is seriously considering is to Miami sometime this offseason.
Steele had planned to see the Miami campus earlier this season when his Bellflower St. John Bosco squad traveled to play Fort Lauderdale (Fla.) St. Thomas Aquinas but there were restrictions against taking the trip.
So Steele wants to get there soon to see if the Hurricanes would be a good fit.
"I didn't get to visit Miami earlier so I want to get out there just to see how they run their program and stuff," Steele said.
The 2019 prospect is rated as the second-best cornerback in the class and the fourth-best prospect in the California state rankings.