Twitter Tuesday: Texas in 2017, DMV region recruiting, Harbaugh
The next installment of the #TwitterTuesday mailbag is here, as Rivals.com readers ask National Recruiting Director Mike Farrell questions via social media.
Here are four questions for our second edition, including how much of a jump Tom Herman's Texas program can make on the field next season.
MORE FARRELL: Twitter Tuesday 5/8 | Three-Point Stance
The recruiting success of Tom Herman will obviously play a part down the road for Texas, save for a few true freshmen that will make an impact for the Longhorns this upcoming season. So it will be very interesting to see how much his coaching and style of play impacts the team's success on the field next season.
Herman is smart enough to play to the strengths of his current roster rather than try to fit a square peg into a round hole, but even as that transition occurs I expect a much improved product on the field in 2017.
Why? It's not because the Big 12 is down, because I think Oklahoma is clearly a national title contender next year and West Virginia, Oklahoma State and Kansas State are all expected to have good seasons. In fact, with West Virginia and Kansas State playing a very watered down non-conference schedule, each should have a very good year. Meanwhile, the Sooners are better than any Big 12 team and have only Ohio State as an non-conference hurdle. Oklahoma State has a great quarterback in Mason Rudolph but the Cowboys have a tough road in September and October so we will see how they are able to finish.
The key for Texas will be how it handles the bulk of the Big 12 schedule with eight games in eight weeks in conference. Consider USC as a non-conference loss and perhaps a 5-4 record in conference (losses to OU, Kansas State, Oklahoma State and West Virginia) and you have a seven-or eight-win season in his debut and a bowl appearance. I don't expect Texas to compete for the Big 12 title in year one, but I fully expect the Longhorns to be in the running by his second season.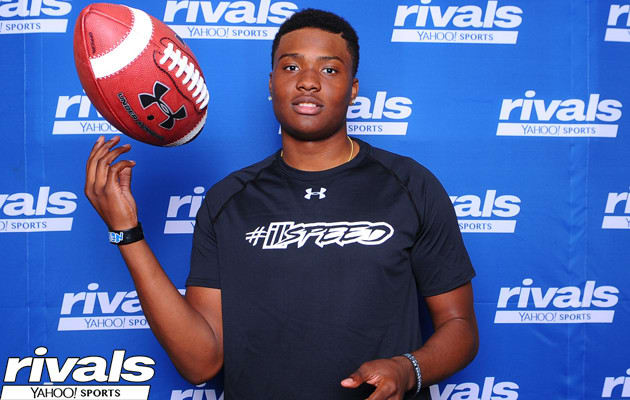 It's way too late for emerging to be used with the DMV. That movement began in the mid-2000s and just exploded after that. Virginia has been loaded off and on since I started covering recruiting in the late-1990s, but the emergence of Maryland and D.C. has made this a very fertile area.
Look at some of the stars that have emerged from the area in recent years: Joe Haden, Ronald Darby, Eddie Goldman, Stefon Diggs, Vontae Davis and others. Add in Virginia with Ahmad Brooks, Russell Wilson, Kam Chancellor and others and you have a nice mix of top talent coming from the area. Some of them have been underrated such as Davis, Wilson and Chancellor, while others were five-stars from the start.
The true indication of the talent in the DMV is how many major programs far away such as FSU, Alabama, Ohio State, Florida and others have come into the area to pull top talent. In all honesty, the last couple of years in the DMV have been down a bit when it comes to top-level talent, but that is always cyclical and there could be a few future stars just starting their careers from the area such as Khalan Laborn, Dwayne Haskins Jr., Terrell Hall and others. No one is sleeping on the DMV anymore.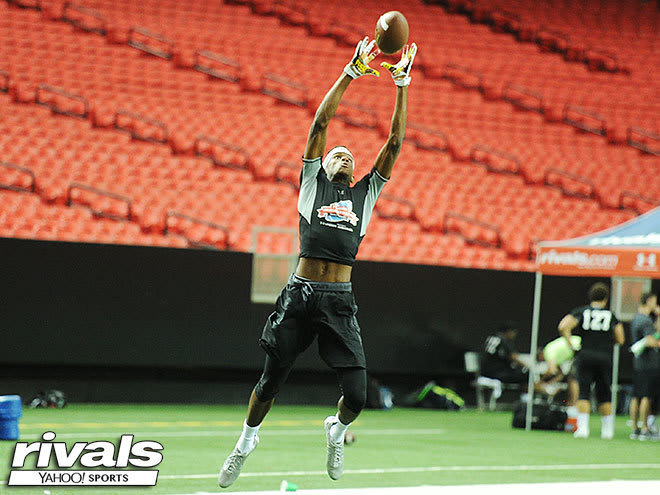 This is a tough one to call because now all bets are off. At IMG Academy many linked Joshua Moore to Florida State, which recruits the school hard and offers the elite track program he wants, and Nebraska, where Brendan Radley-Hiles is a leader and was working him for the Huskers.
Now he returns home to play with his brother, Jordan, who is committed to Texas A&M, and things will be leaning the Aggies' way now. This one has had many twists and turns, as some felt Jordan would flip to Nebraska and that Joshua was a silent commitment to the Huskers while others felt Joshua was a lock for the 'Noles because of the track/football combo.
But now it seems the trend, according to sources, is that the brothers will play together their last year in high school and likely end up in College Station together. An announcement for Joshua is expected next month.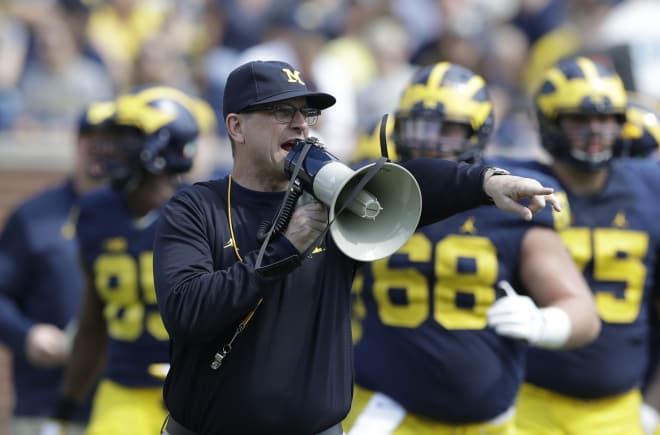 There are always a few things that will lure recruits and that will never change, and two of them are simple – win games and put kids in the NFL.
Now, obviously the guys Michigan put in the NFL Draft aren't Harbaugh's guys, but he certainly had a great deal to do with their development. Plus he's coached at the NFL level so he knows what it takes, and recruits will notice all of that. And with back-to-back double-digit winning seasons under his belt, Michigan is now considered a true Big Ten and national title contender.
So will that help recruiting? Of course it will. No matter what reason a kid chooses a school – for the coach, the tradition, the facilities, the proximity to home, the winning – I've never had one say to me that he didn't want to play in the NFL.
I've had them say they know it's a longshot and the whole 40-year decision deal, which is all true, but deep down inside they all want to go to the NFL and they pay great attention to who has coached NFL players there and developed future NFL players.