Twitter Tuesday: Clemson WRs, Devyn Ford, March Madness
Twitter Tuesday is back for another installment. This week, Southeast recruiting analyst Woody Wommack tries his hand at answering questions hurled at him through social media. On the docket today: Clemson's embarrassment of riches at wide receiver, elite running back Devyn Ford's potential landing spot as well as chicken chain rankings, March Madness and plot holes in the movie Dodgeball.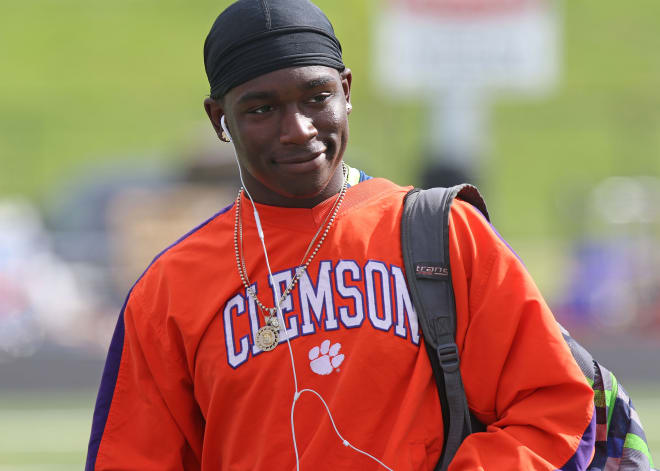 Clemson isn't afraid to play talented freshmen, regardless of position, as we've seen over the past few years. But starting at wide receiver is a totally different topic. The Tigers have dubbed themselves "WRU" and for good reason, with several elite players at the position signing every year. Because of the Tigers' depth and players like Cornell Powell, Tee Higgins and Amari Rodgers all in line for starting gigs next season, I don't think Derion Kendrick opens the year as a starter.

However, I do expect him to see plenty of playing time early, much like Rodgers and Higgins last year, and Dabo Swinney will be very creative in how they use Kendrick. As a former quarterback, he's dangerous in many facets of the game and he's bound for stardom with the Tigers.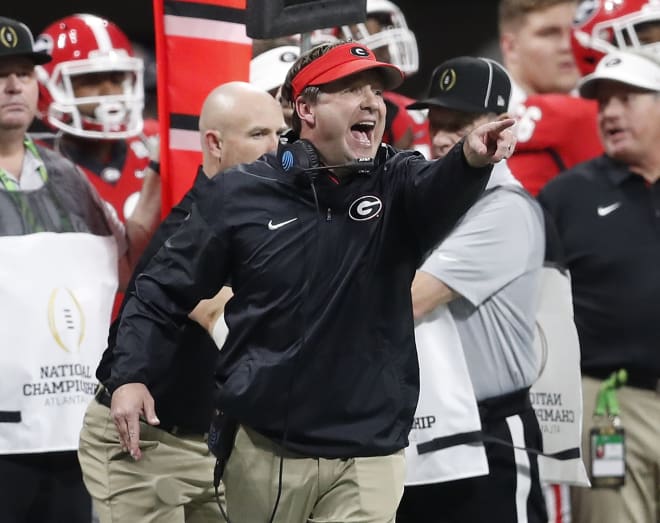 We're already seeing a changing landscape in the SEC, especially if you look at what Georgia was able to do under Kirby Smart in the 2018 class. Not only did the Dawgs put an end to Alabama's run of conference recruiting championships, they did so by beating out the Tide for several priority targets. We know Alabama is going to be a force in recruiting no matter who is the coach considering the program's pedigree and it's proximity to elite talent, but Georgia's success was not a one-year fluke and other programs will look to duplicate it.
One of the nation's top running backs and a Virginia native, Devyn Ford is obviously a major target for Virginia Tech in the 2019 class. But since I don't cover the Mid-Atlantic region I had to reach out to Adam Friedman for a breakdown. Per Friedman, Ford has plenty of interest in Ohio State in addition to Virginia Tech.

While there is hope for the Hokies, the presence of Buckeyes assistant Larry Johnson and his strong ties to the area as well as his relationship with Ford, Ford's coaches and Ford's family are reasons for Hokies fans to feel nervous.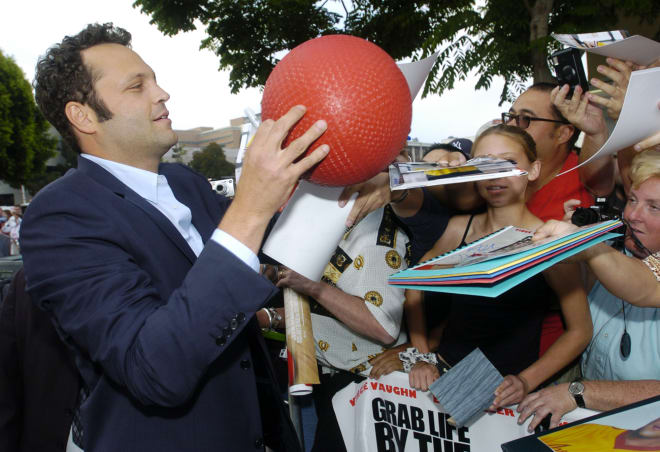 No. This question is an offshoot from the GIF I used to promote the tweet, featuring Rip Torn's portrayal of fictional dodgeball legend Patches O'Houlihan in the movie Dodgeball. While mentoring a ragtag bunch of dodgeball players, O'Houlihan famously tells the Local Joe's team that if they can dodge a wrench, they can dodge a ball and that philosophy is the basis for the team's transformation into a contender for the American Dodgeball Association of America (ADAA) Championship.

However, anyone who has ever played dodgeball (or fireball as is it was referred to at Lincoln Middle School in Cottage Grove, Ore.) can tell you that a ball flies at much greater speeds than a wrench can ever be thrown. Obviously getting hit with a wrench will do much more damage to someone, but there's no doubt in mind that throwing a large wrench at someone is an inadequate way to prepare them for Dodgeball. It's also why I believe that Local Joe's lost in the original cut of the movie, which was changed by meddling producers to a more traditional happy ending.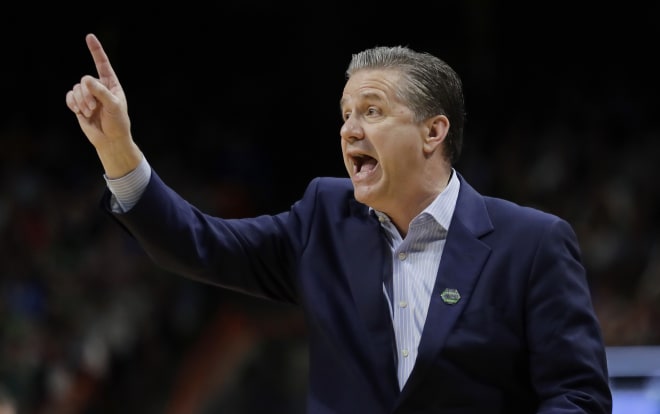 This is really more of a question for our basketball analyst Eric Bossi and considering my second-to-last place standing in the Oath Atlanta Bracket Challenge, my opinion should be taken with a grain of salt.

However, that doesn't mean I won't provide a very serious and uninformed opinion. I found it very interesting that Kentucky coach John Calipari was lamenting his team's lack of experience heading into the Wildcats second round match up with Buffalo. Obviously, UK's formula is to rely heavily on elite one-and-done type players and I don't have an issue with that as a strategy. But considering how many years Calipari has been employing it, you'd think he would be used to managing so many young players.

Because of the number of upsets in the tournament so far Kentucky's path to the championship is much easier than it looked initially and considering the amount of future NBA players on the Wildcats' roster, they have a very realistic chance of making it to the championship game.

This question comes down to a matter of personal taste. As someone who actually has a chicken tender-centric menu item named after him at the Townhouse Restaurant in Oviedo, Fla., (three chicken tenders, a grilled cheese sandwich, mac and cheese plus fries all for $9.99), I take this question very seriously.

The correct answer for the purpose of this exercise is actually Popeyes, especially considering that there are a number of options including mild or spicy, bone-in chicken or tenders and an array of sides as well as excellent biscuits. However, as someone who generally only orders tenders, I would argue that I prefer Raising Cane's and I frequent it following Rivals Camp Series events along with fellow analyst Nick Krueger. Truly, Popeyes belongs in its own category because of it's deep menu, while Cane's and Zaxby's are true rivals for their limited tender-based options.

The bottom line is, if I want a full meal I'm going to Popeye's, if I want some tenders and fries I'm going to Canes and if I want a milkshake I'm going to Zaxby's.