Transfer Tracker: West Virginia adds top FCS DB
Mark Pszonak contributed to this report.
The transfer portal never stops grinding. Illinois State transfer defensive back Charles Woods, who initially committed to SMU, recently re-opened his process and then quickly committed to West Virginia.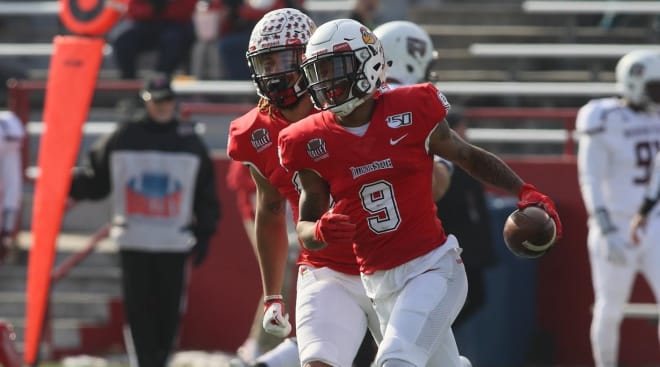 Recruiting: Woods, who had three FCS offers coming out of high school, committed to Illinois State. As a transfer he initially committed to SMU before picking up offers from West Virginia, Minnesota and Kansas, which led him to reopen his process.
At Illinois State: During the 2019 season, Woods totaled 48 tackles, 4.5 tackles for a loss, four interceptions and 17 passes defended. He only played in four games this spring before entering the portal, but totaled 20 tackles, two tackles for a loss, two interceptions and seven passes defended.
Farrell's Take: Woods has shown he can be a play maker in college and is especially good playing the ball in the air and showing off ball skills. West Virginia has taken a hit in the secondary a bit and he is a great plug and play addition who should step his game up to the FBS level solidly.

Impact Meter: 7.5 out of 10

IMPACT METER
The Transfer Portal continues to change the way college football programs recruit and manage their rosters so we here at Rivals.com continue to evolve our coverage. Each time a player of note enters the portal, we will examine their potential impact on the college football landscape and assign an impact rating, both when they enter the portal and when they choose a destination. The scale is from 1-10 and the description below explains the scoring scale.
1.1-4.0 — Not a big impact expected, likely a non-starter and down the bench depth player.
4.1- 6.0 — A solid impact can be expected in the right scenario and has the potential to battle for a starting job.
6.1-9.0. — A high impact player who won't change a program but will certainly be a very good contributor and starter.
9.1- 9.9 — A very high impact player who should start the moment he steps on the field and will change the outlook of a program immediately.
10 — A franchise transfer who has a chance to be an All American and one of the elite players in college football.