Transfer Tracker: Trio of Nebraska players hit the portal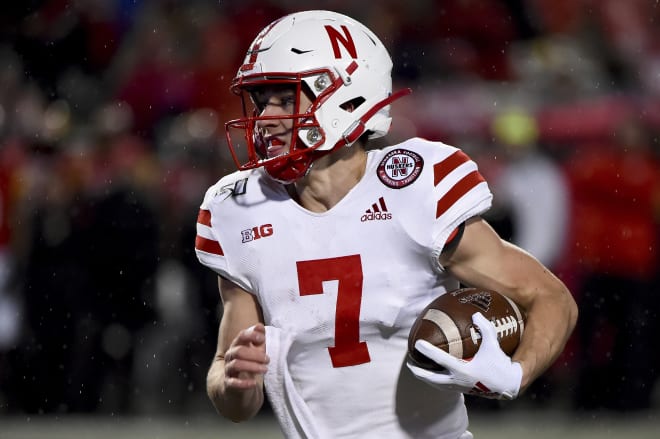 It's been a busy offseason for Nebraska with players coming and going from the transfer portal and the Huskers suffered three more defections on Monday. We break down who is leaving, where they might land and their potential impact at their next school.
As a recruit: A coveted recruit, McCaffrey landed at Nebraska over Michigan, Duke and several others and was considered a major recruiting win for Scott Frost and his staff.
At Nebraska: While he was ranked as an athlete, McCaffrey came into Lincoln as a quarterback and was mostly a reserve during his time with the Huskers. Over two seasons, he threw for 608 yards with three touchdowns and six interceptions. He also had 530 yards rushing with four touchdowns.
Potential landing spots: With both McCaffrey and his old brother Dylan now in the portal, it wouldn't be surprising to see the two reunite in college. Colorado could be an option as could several other West Coast schools. It's worth noting that Luke's father, Ed, is the head coach at FCS program Northern Colorado.
Farrell's Take: "McCaffrey got his chance at QB this season and looked good running the ball but he's not an elite passer when it comes to accuracy or decision making. With his last name and athletic ability he will be a Power Five player but I think he needs to move positions and give up on QB at that level"
As a recruit: The son of NFL Hall of Fame quarterback Kurt Warner, Kade joined Nebraska as a walk-on, passing up several FCS offers.
At Nebraska: Wanner redshirted as a freshman in 2017 before becoming a fixture in the Huskers lineup over the next three seasons. He logged 703 total offensive snaps from 2018-2020, earning a scholarship prior to 2020 along with being voted a team captain. For his career, he has 30 catches for 236 yards.
Potential landing spots: It wouldn't be surprising to see Warner end up back close to home in Arizona, although it's tough to forecast how much of a market there will be for a former walk-on without much raw production.
Farrell's Take: "Warner is a former walk-on who scrapped his way to the starting lineup and a scholarship but was over his head a bit at the Power Five level when it came to speed and explosion. He's more of an FCS talent to me but a Group of Five team could be interested because he's a great leader."
As a recruit: Farniok committed to Nebraska over offers from Iowa, Minnesota and several others.
At Nebraska: Farniok never really broke into the lineup for the Huskers, logging just 56 total snaps across three seasons, most of them coming in 2019.
Potential landing spots: Farniok would likely be best served by a drop down to the FCS level, perhaps back in the Dakotas.
Farrell's Take: "Farniok has been around for a few years and couldn't land the starting job at center or on the inside so he'll probably find more success at the Group of Five level or lower. He hasn't yet shown Power Five ability so I doubt anyone that high takes a chance."