Transfer Tracker: Texas A&M QB James Foster enters the portal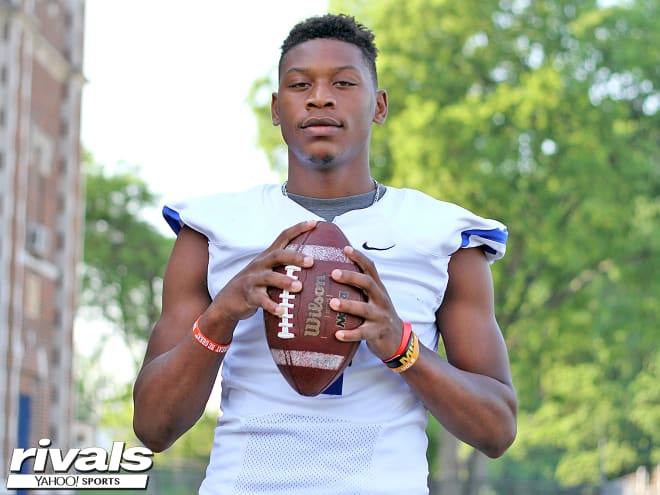 The Transfer Portal has changed the landscape of college football. So at Rivals we bring you the Transfer Tracker, where we analyze players entering the portal and rate them on what kind of impact they could make at their new home.
Next up in the tracker: Texas A&M quarterback James Foster.

AS A RECRUIT
Foster had a wild recruitment, first committing to North Carolina all the way back in 2015. After that pledge didn't last, Foster added a number of offers, before committing to MIssouri as a junior. That pledge also didn't last last and after a stellar senior season, Foster's recruitment came down to LSU, Florida State, Texas A&M, Alabama, Nebraska. He ended up committing to the Aggies on National Signing Day in 2018.

AT TEXAS A&M
Foster's career with the Aggies never really got off the ground as he redshirted in 2018 and played just 24 total snaps in mop-up duty in 2019. Foster was in the portal for a day back in the fall, before changing his mind and sticking with the Aggies. Now he's back in the portal for good and will have at least two years of eligibility at his next school.

POTENTIAL LANDING SPOTS
Because Foster has so many different connections across the college football landscape, it's easy to see him landing at a number of places. When he was committed to Missouri, now-UCF head coach Josh Heupel was the Tigers offensive coordinator. But it would seem as if the Knights are set at quarterback for the next few years. Because Foster garnered so much attention as a recruit, it's likely he'll find another home at the FBS level.

FARRELL'S TAKE
"Foster had potential as a high school prospect as a high 3 star with a live arm and the ability to move around. He was a bit of a surprise to the Aggies late in the process and they beat out some big time schools for the ex-Mizzou commit.. He hasn't shown much at A&M to go on but he has the size and upside to be intriguing." -- National Recruiting Director Mike Farrell
Impact Rating: 5.8 out of 10
IMPACT METER
The Transfer Portal continues to change the way college football programs recruit and mange their rosters so we here at Rivals.com continue to evolve our coverage. Each time a player of note enters the portal, we will examine their potential impact on the college football landscape and assign an impact rating, both when they enter the portal and when they choose a destination. The scale is from 1-10 and the description below explains the scoring scale.
1.1-4.0 — Not a big impact expected, likely a non-starter and down the bench depth player.
4.1- 6.0 — A solid impact can be expected in the right scenario and has the potential to battle for a starting job.
6.1-9.0. — A high impact player who won't change a program but will certainly be a very good contributor and starter.
9.1- 9.9 — A very high impact player who should start the moment he steps on the field and will change the outlook of a program immediately.
10 — A franchise transfer who has a chance to be an All American and one of the elite players in college football.