Transfer Tracker: Rutgers DB Tim Barrow enters the portal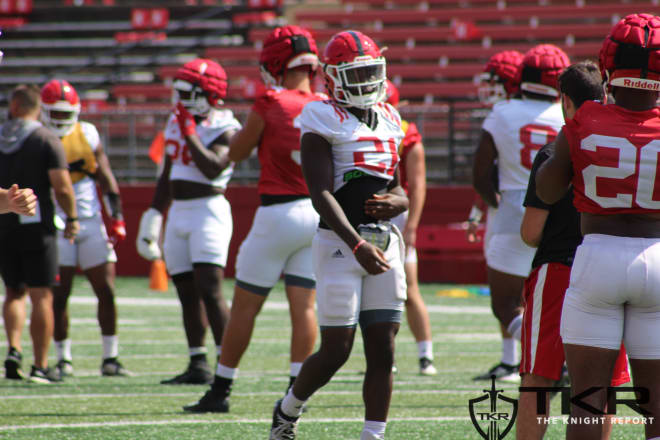 The Transfer Portal has changed the landscape of college football. So at Rivals we bring you the Transfer Tracker, where we analyze players entering the portal and rate them on what kind of impact they could make at their new home.
Next up in the tracker: Rutgers defensive back Tim Barrow.

AS A RECRUIT
Rutgers was one of two Power Five offers for Barrow and the Scarlet Knights landing his commitment during the spring of his junior year.
AT RUTGERS
After barley playing his first two seasons, Barrow had a breakout year in 2019, logging 468 total snaps while playing in 12 games. After starting four games late in the year and finishing the season with 42 tackles and six pass breakups, Barrow surprisingly entered the portal this week. He will have at least one year of eligibility r at his next school.
POTENTIAL LANDING SPOTS
Given that he had mostly FCS options out of high school, it's tough to project where Barrow might land. It's likely at the Group of Five level or perhaps at the FCS level, which will likely play its season in the spring.
FARRELL'S TAKE
"Barrow is an athletic kid who has shown the ability to make plays at the Power Five level so he could be an attractive option for someone needing a fit at safety who has experience. Otherwise he's likely a Group of Five kid who might push to be a starter someplace." -- National Recruiting Director Mike Farrell
Impact Rating: 3.5 out of 10
IMPACT METER
The Transfer Portal continues to change the way college football programs recruit and mange their rosters so we here at Rivals.com continue to evolve our coverage. Each time a player of note enters the portal, we will examine their potential impact on the college football landscape and assign an impact rating, both when they enter the portal and when they choose a destination. The scale is from 1-10 and the description below explains the scoring scale.
1.1-4.0 — Not a big impact expected, likely a non-starter and down the bench depth player.
4.1- 6.0 — A solid impact can be expected in the right scenario and has the potential to battle for a starting job.
6.1-9.0. — A high impact player who won't change a program but will certainly be a very good contributor and starter.
9.1- 9.9 — A very high impact player who should start the moment he steps on the field and will change the outlook of a program immediately.
10 — A franchise transfer who has a chance to be an All American and one of the elite players in college football.