Transfer Tracker: Plenty of early interest for Arkansas WR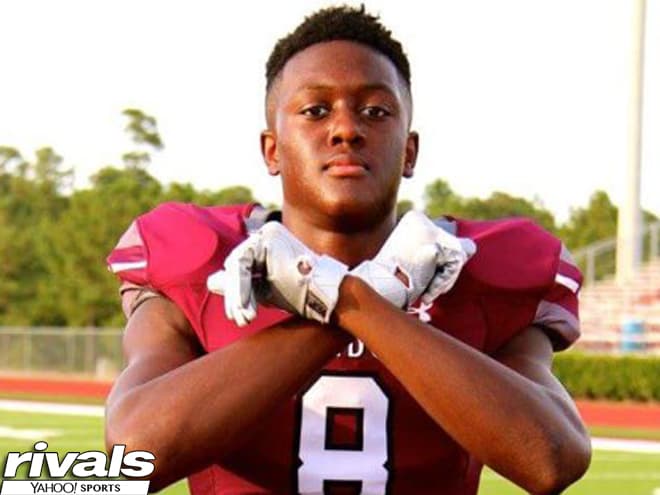 Mark Pszonak contributed to this report.
The transfer portal never stops grinding. Big play receiving threat Michael Woods became available on Tuesday when he announced his transfer from Arkansas. He quickly became the target of dozens of programs across the country.
Recruiting: Woods initially committed to SMU before flipping to Arkansas, where he became coach Chad Morris' first recruit. Before committing to SMU, he also took visits to Northwestern and Texas A&M.
At Arkansas: After redshirting in 2018, Woods totaled 65 receptions for 1,032 yards and nine touchdowns during the 2019 and 2020 seasons. He averaged 19.3 yards per reception in 2020, which was third in the SEC.
Potential landing spots: Woods quickly received interest from dozens of schools, including Penn State, Oklahoma, South Carolina, Michigan, Auburn, Kentucky, Tennessee, Washington State, Florida, Florida State, USC, Nebraska, Texas Tech, Baylor, Virginia and Louisville. The Sooners and Nittany Lions have been two of the most aggressive in the early stages.
Farrell's Take: Woods is a matchup problem in college as we've already seen at times as a big receiver and a downfield long strider who can blow past many. He will have his choice of major programs and it wouldn't be a shock to see him land with Oklahoma or another wide open offense known for distributing the ball and with good QB play.
Impact Meter: 8.8 out of 10
IMPACT METER
The Transfer Portal continues to change the way college football programs recruit and manage their rosters so we here at Rivals.com continue to evolve our coverage. Each time a player of note enters the portal, we will examine their potential impact on the college football landscape and assign an impact rating, both when they enter the portal and when they choose a destination. The scale is from 1-10 and the description below explains the scoring scale.
1.1-4.0 — Not a big impact expected, likely a non-starter and down the bench depth player.
4.1- 6.0 — A solid impact can be expected in the right scenario and has the potential to battle for a starting job.
6.1-9.0. — A high impact player who won't change a program but will certainly be a very good contributor and starter.
9.1- 9.9 — A very high impact player who should start the moment he steps on the field and will change the outlook of a program immediately.
10 — A franchise transfer who has a chance to be an All American and one of the elite players in college football.