Transfer Tracker: Penn State four-star hits the portal
Mark Pszonak contributed to this report.
The transfer portal never stops grinding. On Monday, former four-star defensive end Shane Simmons of Penn State became available after playing in 44 games with the Nittany Lions.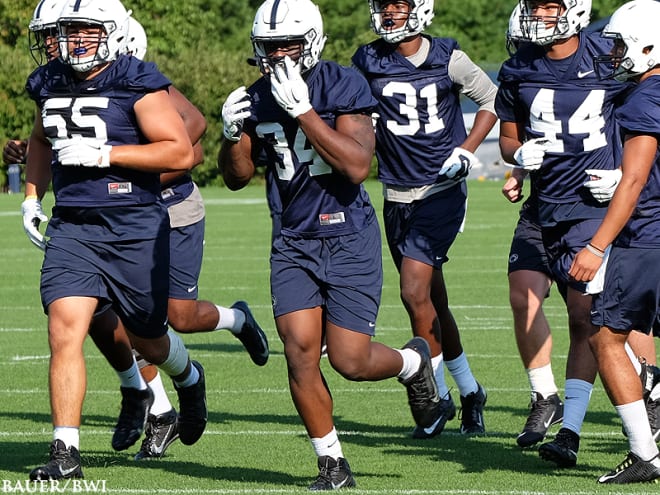 Recruiting: Simmons trimmed his list of top schools down to Penn State, Florida State, Maryland, Ohio State and Alabama before making an early commitment to the Nittany Lions during the summer leading up to his junior season.
At Penn State: Simmons totaled 59 tackles, 10.5 tackles for a loss and four sacks during his 44 game career in Happy Valley. He started two games during the 2020 season
Potential landing spots: With one season of eligibility remaining, there is a long list of early suitors for Simmons, including Nebraska, Texas Tech, Duke, UCF, Charlotte, Temple and East Carolina.
Farrell's Take: Simmons was an elite rush end coming out of high school who hasn't lived up to that hype or broken out at Penn State which is puzzling. He has had a few good moments and with a year left he could be an instant help at rush end for someone but it will likely be as a depth player and situational guy.

Impact Meter: 5.3 out of 10

IMPACT METER
The Transfer Portal continues to change the way college football programs recruit and manage their rosters so we here at Rivals.com continue to evolve our coverage. Each time a player of note enters the portal, we will examine their potential impact on the college football landscape and assign an impact rating, both when they enter the portal and when they choose a destination. The scale is from 1-10 and the description below explains the scoring scale.
1.1-4.0 — Not a big impact expected, likely a non-starter and down the bench depth player.
4.1- 6.0 — A solid impact can be expected in the right scenario and has the potential to battle for a starting job.
6.1-9.0. — A high impact player who won't change a program but will certainly be a very good contributor and starter.
9.1- 9.9 — A very high impact player who should start the moment he steps on the field and will change the outlook of a program immediately.
10 — A franchise transfer who has a chance to be an All American and one of the elite players in college football.