Transfer Tracker: Ohio State 4-star OL enters portal
Mark Pszonak contributed to this report.
The transfer portal never stops grinding. On Friday afternoon, Ohio State lost some depth on their offensive line when former four-star Max Wray made himself available.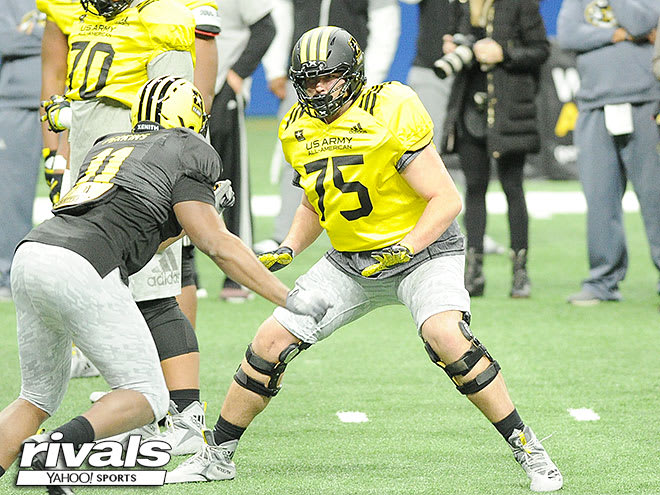 Recruiting: Wray initially committed to Georgia, but after reopening his process he focused his efforts on Ohio State, Alabama, LSU and Tennessee. A spring unofficial visit to Columbus with his family helped put the Buckeyes over the top as he committed a week later.
At Ohio State: Wray redshirted as a true freshman, played in three games in 2019 and started one game in 2020. While he started against Michigan State last season, he only played one additional snap the remainder of the games.
Potential landing spots: Wray should have plenty of options, but some of the schools who made early contact include Auburn, West Virginia, Tennessee, Florida State, Indiana, Colorado and Baylor.
Farrell's Take: Wray was a Rivals250 prospect but was heavily debated in the rankings process and some felt that he was more of a mid-level Power Five prospect and that Ohio State would be a challenge. Those people were right. He is probably best at a rebuilding program with OL needs or a smaller program at the Power Five level with less depth. Interest is strong and he will have many options but he didn't show enough with the Buckeyes to say he will have a huge impact.

Impact Meter: 6.9 out of 10

IMPACT METER
The Transfer Portal continues to change the way college football programs recruit and manage their rosters so we here at Rivals.com continue to evolve our coverage. Each time a player of note enters the portal, we will examine their potential impact on the college football landscape and assign an impact rating, both when they enter the portal and when they choose a destination. The scale is from 1-10 and the description below explains the scoring scale.
1.1-4.0 — Not a big impact expected, likely a non-starter and down the bench depth player.
4.1- 6.0 — A solid impact can be expected in the right scenario and has the potential to battle for a starting job.
6.1-9.0. — A high impact player who won't change a program but will certainly be a very good contributor and starter.
9.1- 9.9 — A very high impact player who should start the moment he steps on the field and will change the outlook of a program immediately.
10 — A franchise transfer who has a chance to be an All American and one of the elite players in college football.