Transfer Tracker: Miss. St. DB Jarrian Jones lands at Ole Miss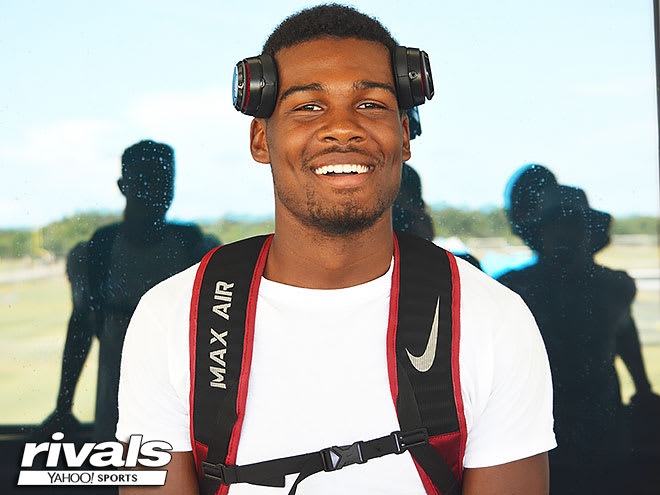 THE LATEST
It's not often that a players transfers from one hated rival to the other, but that's exactly what former four-star Jarrian Jones is doing after announcing he's leaving Mississippi State and heading to Ole Miss.

Jones, a Mississippi native and the No. 13 players in the state in the Class of 2019, played in 11 games as a true freshman in Starkville, including one start. He finished the year with 12 tackles, two pass breakups and one fumble recovery.

The move reunites Jones with his position coach and primary recruiter, Terrell Buckley, who moved from Mississippi State to Ole Miss following the 2019 season.

AS A RECRUIT
Jones had an eventful recruitment, first committing to Ole Miss during his junior year before later flipping and electing to stay close to home and play for Mississippi State.

AT MISSISSIPPI STATE
Jones lived up to his four-star billing and quickly earned playing time for the Bulldogs. He appeared in 11 games with one start while recording 12 tackles, two pass breakups and one fumble recovery. Jones played a total of 236 snaps on the year according to Pro Football Focus. He made the surprising decision to transfer in late May. He has three years of eligibility remaining.

FARRELL'S TAKE
"Jones is a dynamic athlete and has good size as a defensive back with a lot of promise. He has plenty of time left to impact and showed ability to tackle and play the ball in limited chances at Mississippi State. At Ole Miss he should be ready to contribute early. He was an elite recruit coming out of high school and could have impacted on offense as well in college." - National Recruiting Director Mike Farrell
Impact Rating: 7.6 out of 10.
IMPACT METER
The Transfer Portal continues to change the way college football programs recruit and mange their rosters so we here at Rivals.com continue to evolve our coverage. Each time a player of note enters the portal, we will examine their potential impact on the college football landscape and assign an impact rating, both when they enter the portal and when they choose a destination. The scale is from 1-10 and the description below explains the scoring scale.
1.1-4.0 — Not a big impact expected, likely a non-starter and down the bench depth player.
4.1- 6.0 — A solid impact can be expected in the right scenario and has the potential to battle for a starting job.
6.1-9.0. — A high impact player who won't change a program but will certainly be a very good contributor and starter.
9.1- 9.9 — A very high impact player who should start the moment he steps on the field and will change the outlook of a program immediately.
10 — A franchise transfer who has a chance to be an All American and one of the elite players in college football.