Transfer Tracker: LSU TE Jamal Pettigrew enters the portal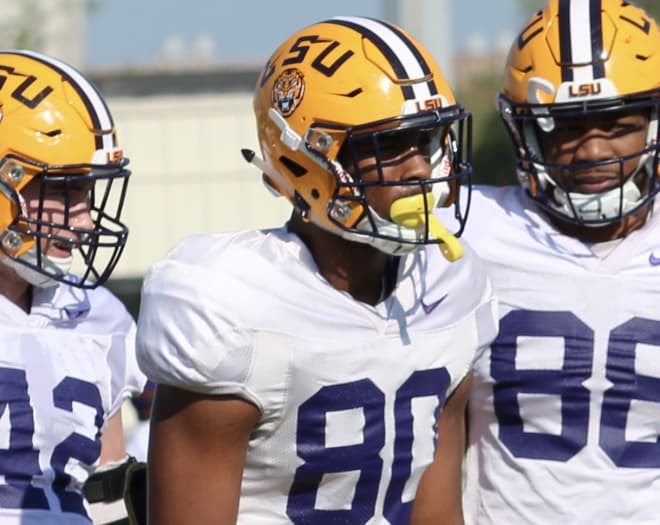 The Transfer Portal has changed the landscape of college football. So at Rivals we bring you the Transfer Tracker, where we analyze players entering the portal and rate them on what kind of impact they could make at their new home.
Next up in the tracker: LSU tight end Jamal Pettigrew

AS A RECRUIT
Pettigrew made a very early commitment to LSU, pledging to the Tigers more than a year before singing his letter of intent. Despite flirtations with several schools, he ended up sticking by his commitment.
AT LSU
Pettigrew never really broke into the lineup for the Tigers, seeing spot duty in 2018, catching one pass for 18 yards while logging a total of 86 snaps. That was the case again in 2019, as he was mostly a back up for the champion Tigers, catching just one pass and logging a total of 97 snaps. He announced plans to enter the portal for his final year of eligibility this week.
POTENTIAL LANDING SPOTS
Schools all over the country fought to land Pettigrew so it wouldn't be surprising to see him land at another FBS home. As a New Orleans native, it will be interesting to see if there is a spot for him at Tulane, which has mined the transfer market very well.

FARRELL'S TAKE
"Pettigrew was a talented kid coming out of high school who was able to get downfield and find openings. Injury set him back and he hasn't shown the form we saw out of prep so we will see if he has what it takes to make an impact at another school. LSU's level of competition might have been too much but he could be a Group of Five kid in the right situation." -- National Recruiting Director Mike Farrell
Impact Rating: 3.2 out of 10
IMPACT METER
The Transfer Portal continues to change the way college football programs recruit and mange their rosters so we here at Rivals.com continue to evolve our coverage. Each time a player of note enters the portal, we will examine their potential impact on the college football landscape and assign an impact rating, both when they enter the portal and when they choose a destination. The scale is from 1-10 and the description below explains the scoring scale.
1.1-4.0 — Not a big impact expected, likely a non-starter and down the bench depth player.
4.1- 6.0 — A solid impact can be expected in the right scenario and has the potential to battle for a starting job.
6.1-9.0. — A high impact player who won't change a program but will certainly be a very good contributor and starter.
9.1- 9.9 — A very high impact player who should start the moment he steps on the field and will change the outlook of a program immediately.
10 — A franchise transfer who has a chance to be an All American and one of the elite players in college football.