Transfer Tracker: Former five-star LSU LB Marcel Brooks enters portal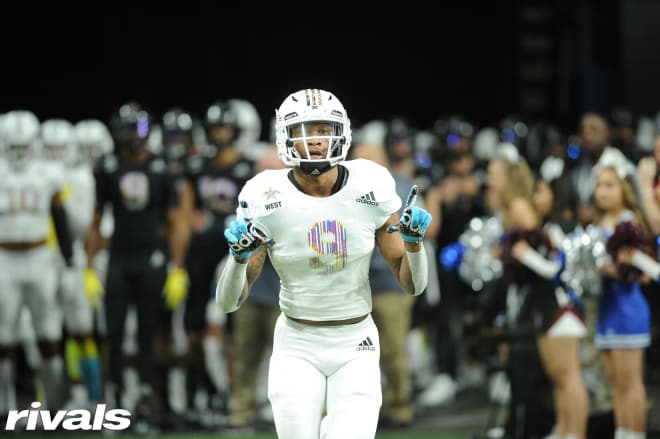 The Transfer Portal has changed the landscape of college football. So at Rivals we bring you the Transfer Tracker, where we analyze players entering the portal and rate them on what kind of impact they could make at their new home.
Next up in the tracker: LSU linebacker Marcel Brooks.

AS A RECRUIT
Brooks committed to LSU during the spring of his junior year and stuck with the Tigers despite a national list of schools, including Oklahoma, Texas, Alabama and others making their pitches.
AT LSU
Brooks saw plenty of action as a true freshman for the national champion Tigers, playing in 11 games and logging 118 total snaps. After serving as first round pick Patrick Queen's backup for most of the year, Brooks was expected to compete for a starting spot in 2020. Brooks surprisingly entered the transfer portal on Friday and will have three years of eligibility at his next school.
POTENTIAL LANDING SPOTS
Baylor would seem like a logical landing spot, especially since ex-Tigers defensive coordinator Dave Aranda is now the head coach in Waco. Aranda helped recruit Brooks, a Texas native, If a reunion with Aranda doesn't happen, Brooks should still have plenty of other options.

FARRELL'S TAKE
"Brooks is an elite athlete who covers a ton of ground and was set to be the next great linebacker at LSU. He has skills in coverage as well as the ability to run everything down and blitz. He was a 5 star prospect for a reason and had a great frame to grow on. He's a big deal on the transfer market.." -- National Recruiting Director Mike Farrell
Impact Rating: 9.1 out of 10
IMPACT METER
The Transfer Portal continues to change the way college football programs recruit and mange their rosters so we here at Rivals.com continue to evolve our coverage. Each time a player of note enters the portal, we will examine their potential impact on the college football landscape and assign an impact rating, both when they enter the portal and when they choose a destination. The scale is from 1-10 and the description below explains the scoring scale.
1.1-4.0 — Not a big impact expected, likely a non-starter and down the bench depth player.
4.1- 6.0 — A solid impact can be expected in the right scenario and has the potential to battle for a starting job.
6.1-9.0. — A high impact player who won't change a program but will certainly be a very good contributor and starter.
9.1- 9.9 — A very high impact player who should start the moment he steps on the field and will change the outlook of a program immediately.
10 — A franchise transfer who has a chance to be an All American and one of the elite players in college football.