Transfer Tracker: Colorado DB Trey Udoffia enters the portal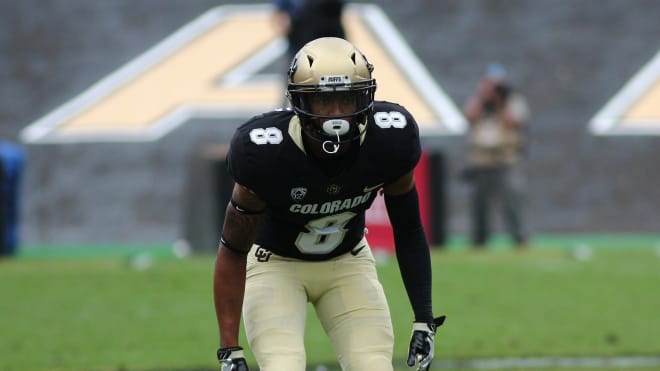 The Transfer Portal has changed the landscape of college football. So at Rivals we introduce to you the Transfer Tracker, where we analyze players entering the portal and rate them on what kind of impact they could make at their new home.
Next up in the tracker: Colorado defensive back Trey Udoffia.
AS A RECRUIT
Udoffia committed to Colorado during the summer prior his senior year over mostly group of five and FCS offers but several schools, including Washington made a late run at him just before Signing Day in 2016. He elected to stick with the Buffaloes over the Huskies.
AT COLORADO
After redshirting his first year on campus, Udoffia stepped into the lineup as a redshirt freshman and impressed, playing 564 snaps on defense and recording 35 tackles, according to Pro Football Focus. In 2018, he played in nine games and started three, finishing the season with 30 tackles. In 2019, Udoffia was moved to safety, and missed most of the season while dealing with a personal issue. When he finally saw the field he only played special teams, playing 76 total snaps over the second half of the season. Udoffia entered the portal as a graduate transfer this week, and he will have one year of eligibility remaining at his next school.
POTENTIAL LANDING SPOTS
One school that jumps out is Memphis, where former Colorado head coach Mike McIntyre is now the Tigers defensive coordinator. It also wouldn't be surprising to see Udoffia try to get back closer to his native California.
FARRELL'S TAKE
"Udoffia was a solid athlete coming out of high school who could have landed on offense or defense. He's shown some signs at Colorado and has proven he can hang in the Power Five. However, with some off field question marks and with one year left his impact isn't that high and I see a Group of Five school taking a chance on him but unlikely a Power Five." National Recruiting Director Mike Farrell
Impact Rating: 4.7 out of 10
IMPACT METER
The Transfer Portal continues to change the way college football programs recruit and mange their rosters so we here at Rivals.com continue to evolve our coverage. Each time a player of note enters the portal, we will examine their potential impact on the college football landscape and assign an impact rating, both when they enter the portal and when they choose a destination. The scale is from 1-10 and the description below explains the scoring scale.
1.1-4.0 — Not a big impact expected, likely a non-starter and down the bench depth player.
4.1- 6.0 — A solid impact can be expected in the right scenario and has the potential to battle for a starting job.
6.1-9.0. — A high impact player who won't change a program but will certainly be a very good contributor and starter.
9.1- 9.9 — A very high impact player who should start the moment he steps on the field and will change the outlook of a program immediately.
10 — A franchise transfer who has a chance to be an All American and one of the elite players in college football.