Transfer Tracker: Alabama QB Taulia Tagovailoa enters the portal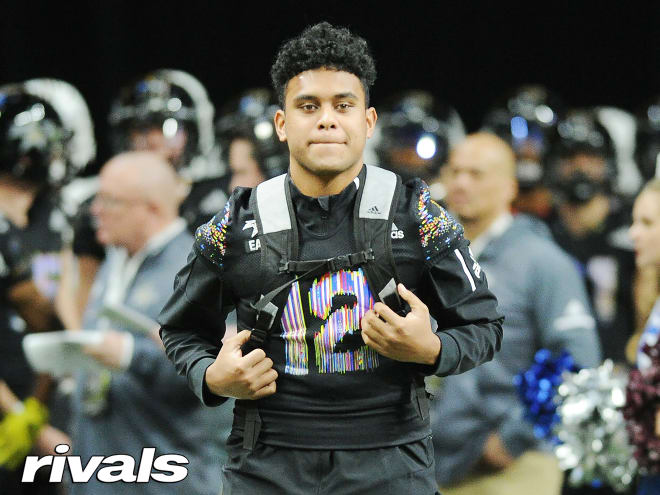 The Transfer Portal has changed the landscape of college football. So at Rivals we introduce to you the Transfer Tracker, where we analyze players entering the portal and rate them on what kind of impact they could make at their new home.
Next up in the tracker is Alabama quarterback Taulia Tagovailoa.

AS A RECRUIT
Tagovailoa garnered a number of offers but it was clear from the early going that he would join his older brother Tua at Alabama, and he committed to the Tide during the spring of his junior year.

AT ALABAMA
Tagovailoa appeared in five games as a true freshman while backing up his brother and Mac Jones in 2019, playing a total of 61 snaps according to Pro Football Focus. He completed 9-of-12 passes for 100 yards a touchdown. With Jones and incoming five-star Mac Jones both ahead of him on the depth chart, Tagovailoa made the decision to enter the portal. He will have three years of eligibility at his next school.

POTENTIAL LANDING SPOTS
Considering that the Tagovailoa family relocated from Hawaii to Alabama after Tua signed with the Tide, it wouldn't be a shock to see him end up at a school in South Florida, whether it's Miami, Florida Atlantic or Florida International.

FARRELL'S TAKE
"Tua's brother as he's known to most has some talent of his own as a strong armed quarterback with the ability to zip the football into tight spaces. He doesn't have the touch his brother had or the same fluidity in footwork but this kid can plant and throw. He's an FBS kid for sure, a tad shorter and thicker than his brother. He redshirted last year so he has many years left but he's hard to read as far as impact." -- National Recruiting Director Mike Farrell
Impact Rating: 7.4 out of 10
IMPACT METER
The Transfer Portal continues to change the way college football programs recruit and mange their rosters so we here at Rivals.com continue to evolve our coverage. Each time a player of note enters the portal, we will examine their potential impact on the college football landscape and assign an impact rating, both when they enter the portal and when they choose a destination. The scale is from 1-10 and the description below explains the scoring scale.
1.1-3.9 — Not a big impact expected, likely a non-starter and down the bench depth player.
4.1- 6.0 — A solid impact can be expected in the right scenario and has the potential to battle for a starting job.
7.1-8.9. — A high impact player who won't change a program but will certainly be a very good contributor and starter.
9.1- 9.9 — A very high impact player who should start the moment he steps on the field and will change the outlook of a program immediately.
10 — A franchise transfer who has a chance to be an All American and one of the elite players in college football.