Transfer Tracker: Alabama DB Jeffrey Carter enters portal again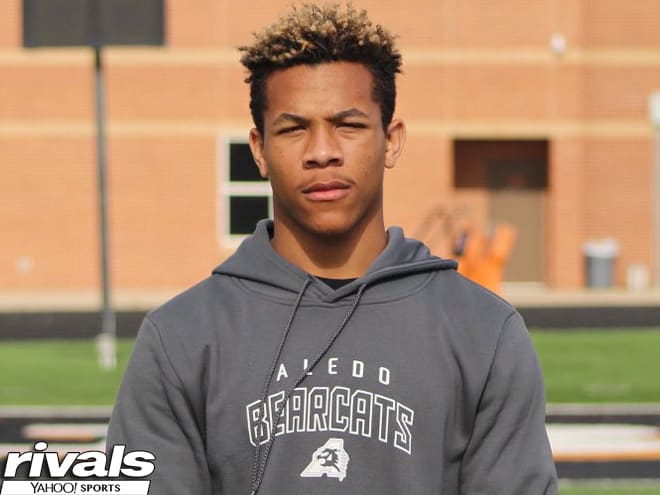 The Transfer Portal has changed the landscape of college football. So at Rivals we bring you the Transfer Tracker, where we analyze players entering the portal and rate them on what kind of impact they could make at their new home.
Next up in the tracker: Alabama defensive back Jeffrey "Scooby" Carter.

AS A RECRUIT
As a recruit: One of the top defensive backs in the state of Texas, Carter initially committed to Texas A&M over Oklahoma. Carter appeared bound for College Station, but a last minute change of heart saw him flip to Alabama just two weeks before the early signing period.
AT ALABAMA
Carter saw spot duty in his first year on campus with the Tide, playing in three games this season and recording one tackle. After being suspended for a violation of team rules for Alabama's game at Mississippi State late in the fall, Carter announced his plans to transfer. He would later have a change of heart and return to Alabama, with a fresh start according to Nick Saban. But the reconciliation didn't last for long, as Carter entered the portal agains this week. He will have at least three years of eligibility remaining at his next school.
POTENTIAL LANDING SPOTS
Texas A&M seems to make the most sense for Carter, especially given his familiarity with the staff. If it's not with the Aggies, expect him to look at other in-state options like SMU or Houston.
FARRELL'S TAKE
"Carter was a talented corner with good closing speed and who played physically in run support but injuries were a concern. He was a polarizing recruit when it came to rankings across the industry but his talent was never in question. He has a chance to make a big impact at a new home but a suspension at Alabama and now his second appearance in the portal makes him a risk." -- National Recruiting Director Mike Farrell
Impact Rating: 7.3 out of 10
IMPACT METER
The Transfer Portal continues to change the way college football programs recruit and mange their rosters so we here at Rivals.com continue to evolve our coverage. Each time a player of note enters the portal, we will examine their potential impact on the college football landscape and assign an impact rating, both when they enter the portal and when they choose a destination. The scale is from 1-10 and the description below explains the scoring scale.
1.1-4.0 — Not a big impact expected, likely a non-starter and down the bench depth player.
4.1- 6.0 — A solid impact can be expected in the right scenario and has the potential to battle for a starting job.
6.1-9.0. — A high impact player who won't change a program but will certainly be a very good contributor and starter.
9.1- 9.9 — A very high impact player who should start the moment he steps on the field and will change the outlook of a program immediately.
10 — A franchise transfer who has a chance to be an All American and one of the elite players in college football.