Transfer Tracker: Akron OL Brandon Council to graduate transfer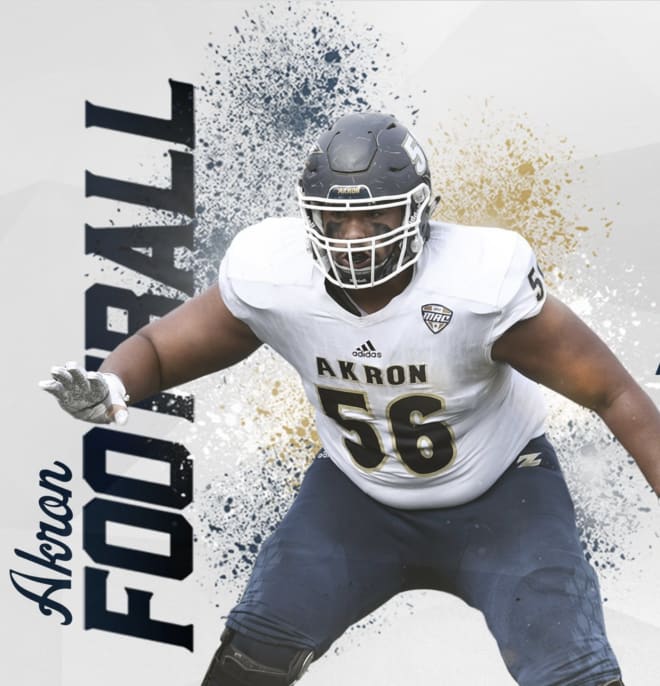 The Transfer Portal has changed the landscape of college football. So at Rivals we have created the Transfer Tracker, where we analyze players entering the portal and rate them on what kind of impact they could make at their new home.
Next up in the tracker: Akron offensive lineman Brandon Council.
AS A RECRUIT
A North Carolina native, Council didn't garner much interest as a recruit outside of Akron and he committed to the Zips a month before National Signing Day in 2016.
AT AKRON 
Council redshirted his first year on campus but moved into the starting lineup as a sophomore, starting nine games at left guard and playing 533 snaps. He got off to a great start in 2018, starting the first three games at right tackle, including the Zips' upset victory over Northwestern, but his season was cut short due to an injury.
Council bounced back in 2019, starting 12 games while playing every position on the offensive line. Rather than return to Akron, Council entered the portal earlier this month. He will have two years of eligibility remaining and as a grad transfer will be eligible to play in 2020.
POTENTIAL LANDING SPOTS
According to a source close to Council several major programs have been in touch, including Alabama, Texas Tech, N.C. State, West Virginia and Illinois. Group of five options like Louisiana Tech, East Carolina and others have also reached out.
FARRELL'S TAKE
"Council was a big and physical lineman out of high school who lacked great feet and athleticism and became a late Group of Five pickup for Akron. Now after a solid career he can be a plug-and-play guy on the interior for someone at the Power Five level. He has one year remaining so his impact is limited but he's going to be a starter somewhere.." -- National Recruiting Director Mike Farrell
Impact Rating: 4.6 out of 10
IMPACT METER
The Transfer Portal continues to change the way college football programs recruit and mange their rosters so we here at Rivals.com continue to evolve our coverage. Each time a player of note enters the portal, we will examine their potential impact on the college football landscape and assign an impact rating, both when they enter the portal and when they choose a destination. The scale is from 1-10 and the description below explains the scoring scale.
1.1-4.0 — Not a big impact expected, likely a non-starter and down the bench depth player.
4.1- 6.0 — A solid impact can be expected in the right scenario and has the potential to battle for a starting job.
6.1-9.0. — A high impact player who won't change a program but will certainly be a very good contributor and starter.
9.1- 9.9 — A very high impact player who should start the moment he steps on the field and will change the outlook of a program immediately.
10 — A franchise transfer who has a chance to be an All American and one of the elite players in college football.