Transfer Tracker: 4-star Nebraska freshman Keyshawn Greene hits the portal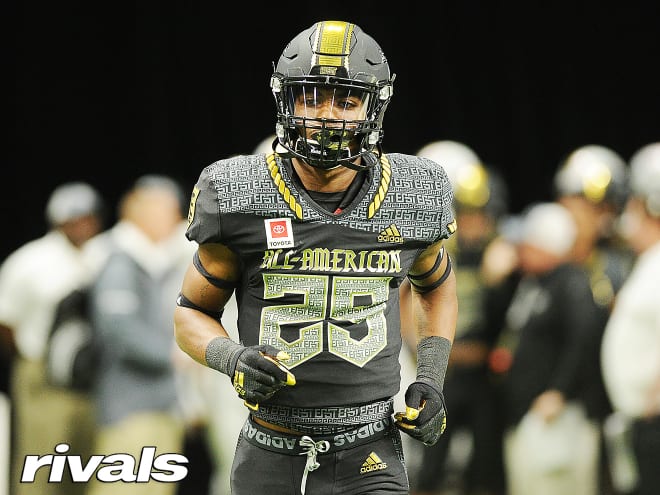 The Transfer Portal has changed the landscape of college football. So at Rivals we bring you the Transfer Tracker, where we analyze players entering the portal and rate them on what kind of impact they could make at their new home.
Next up in the tracker: Nebraska linebacker Keyshawn Greene.

AS A RECRUIT
Greene committed to then-coach Willie Taggart and Florida State in the spring of 2019, electing to stay close to home with the Seminoles over another of other options. But after Taggart was fired, things changed for Greene and he took a second look around. It took him less than 10 days to end up committed to Nebraska.
AT NEBRASKA
Greene arrived on campus in June, but didn't even make it three months in Lincoln before deciding to enter the portal. It seems likely that the lack of a season had to do with his decision, along with a desire to stay closer to home.
POTENTIAL LANDING SPOTS
It seems like a slam dunk for Greene to end up back at Florida State, but there would still have to be some ironing out with the scholarship numbers. It's also not out of the question that waits to enroll until January to make it work. Other schools in Florida like UCF could also be a possibility.

FARRELL'S TAKE
"Greene is a big time talent and a big loss for Nebraska as they were making some headway into Florida with some big names and have lost a few to the portal. He's an athletic kid and excellent in pursuit and he would help any defense down the line at a Power Five level. He will take a year or so to develop but has so much to offer." -- National Recruiting Director Mike Farrell
Impact Rating: 7.9 out of 10
IMPACT METER
The Transfer Portal continues to change the way college football programs recruit and mange their rosters so we here at Rivals.com continue to evolve our coverage. Each time a player of note enters the portal, we will examine their potential impact on the college football landscape and assign an impact rating, both when they enter the portal and when they choose a destination. The scale is from 1-10 and the description below explains the scoring scale.
1.1-4.0 — Not a big impact expected, likely a non-starter and down the bench depth player.
4.1- 6.0 — A solid impact can be expected in the right scenario and has the potential to battle for a starting job.
6.1-9.0. — A high impact player who won't change a program but will certainly be a very good contributor and starter.
9.1- 9.9 — A very high impact player who should start the moment he steps on the field and will change the outlook of a program immediately.
10 — A franchise transfer who has a chance to be an All American and one of the elite players in college football.