Top two teams emerge for four-star Laiatu Latu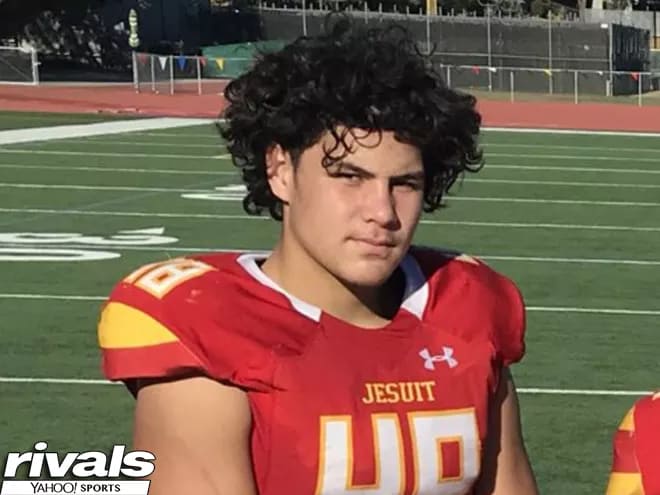 MISSION VIEJO, Calif. - Laiatu Latu visited USC and UCLA since he was in the area for Sunday's Under Armour Camp.
Now the Trojans and the Bruins have moved to his top two schools and USC especially made a huge impression on the Carmichael (Calif.) Jesuit four-star defensive end.
"I had a meeting with coach (Clay) Helton and it went phenomenal," Latu said. "I loved it.
"He expressed a deep love and that's how I felt at the end of it, too. He made it all about family, school, it's not about the politics. He said he would treat us like one of his own sons. I loved the talk I had with him and it went well."
The USC visit was definitely impressive to Latu but the four-star defensive end also had an excellent time across town as well.
"It was almost the same kind of talk (with coach Chip Kelly) but with coach Helton he made it more about me," Latu said.
"When I went to UCLA, they did a bunch of measurements on me so I could tell they were serious. The talk with (Kelly) was similar to coach Helton. They have the same goals so that went well, too."
The Northern California prospect has already taken multiple visits to Cal and so the Golden Bears are also a serious contender. Utah and Vanderbilt among others are also being considered.