Top guns ready for camps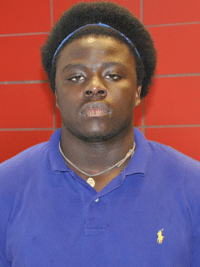 CINCINNATI- Sunday's Rivals.com Five-Star Academy at the University of Cincinnati gave a preview of some of the top quarterbacks that figure to perform well on the Elite 11 camp circuit later this Spring.
Louisville commitment
DaMarcus Smith
says he has recovered from an ACL injury in July of 2009 that kept him on the sidelines his junior season. The 6-1, 180 pound dual-threat quarterback dazzled Kentucky high school football fans as a sophomore, and made an early claim for the commonwealth's top prospect in the class of 2011. Smith said he is solid with Louisville and
spoke with Rivals.com AMP
about his recovery and more. He plans to attend the Tuscaloosa (Ala.) Elite 11 Camp and NIKE camp.
Union (Ky.) Ryle quarterback
Conner Hempel
arrived in terrific shape. Though he is busy with baseball this Spring, Hempel will squeeze in as many camps and schools visits as he can, including the Elite 11 camp in Columbus, Ohio.
"I am getting a bunch of letters, and I am planning on going to some more junior days," Hempel said. "I have been to Cincinnati's junior day, Western Kentucky, and I am going to go to Louisville next week. I plan to visit Kentucky as well, and maybe Northwestern, Illinois, and Harvard. UK, maybe Northwestrn, Illinois and Harvard."
Hempel landed his first offer from Western Kentucky.
"I received it a couple of weeks ago," Hempel said. "The first one, it is the most exciting thing. I didn't know what to say after I got it. I hope it is one of many to come. I loved it at Western Kentucky. I had a great visit there for their junior day. The coaches are great, and the facilities are brand new."
Two of Ohio's most efficient quarterbacks were also in attendance- Ashland's
Marcus Fuller
and Wyoming High School's
Kyle Seyfried
. Fuller passed for more than 3100 yards last season, 30 touchdowns, and just eight interceptions. He carries a 4.0 GPA . Seyfried is also a terrific student who broke all of Wyoming's passing records last season. He completed 65 percent of his passes last season for nearly 3500 yards, 40 touchdowns, and eight interceptions. Both quarterbacks will camp at schools across the midwest this summer, and both plan to take part in the Elite 11 camp in Columbus.
Several of Cincinnati's top linebacker prospects also made appearances at the Five-Star Academy.
St. Xavier's
Steven Daniels
is one of the most sought-after linebackers in Ohio. He holds offers from Boston College, Cincinnati, Illinois, Indiana, Kentucky, Louisville, Minnesota, North Carolina State, and West Virginia.
"I don't really have any particular schools that are sticking out, but I do like Boston College a lot because of what Luke Kuechly keeps telling me," Daniels said. Kuechly was a senior linebacker at St. Xavier as Daniels started to make a name for himself as a sophomore standout on defense. As a true freshman, Kuechly started 12 games, and finished second in the nation in total tackles (158).
"I already knew he was a star," Daniels said. "I learned from him to be calm and poised at the linebacker spot."
On his questionnaire, Daniels listed Cincinnati, West Virginia, Louisville, Illinois, and Kentucky as other top choices.
Oak Hills High School product
Ben Russell
holds offers from Akron and Ball State.
"I am working on Minnesota, Cincinnati, and Indiana," Russell said. "I am going to take a few visits this Spring. Indiana and Minnesota said I am their next linebacker, so that is good. I think I am close to Cincinnati as well. I would like a Cincinnati offer."
It appears the Bearcats could be tough to beat if they offer Russell.
"Their football program sticks out right now," Russell said. "They are good. The college kids always come down to watch the games, I think that is cool."
Hamilton (Ohio) could be home to several top prospects over the next few years. Two of their underclassmen filled the doorway when they walked in on Sunday- offensive lineman
Breon Boyd
(6-4, 295) and
Adam Pankey
(6-4, 290).
Boyd plans to attend camp at Ohio State and Syracuse. Pankey is not sure where he will camp. Both prospects called Ohio State their dream school. Pankey also likes Virginia Tech.
Other notables:
-Columbus (Ohio) Hilliard Davidson running back
Rico Butler
has an offer from Illinois. He plans to attend as many camps as possible this off-season.
-Lexington (Ohio) Henry Clay
Ryan Duzyk
defensive back has an offer from Western Kentucky. He plans to attend camps at Stanford, Virginia, Northwestern and some IVY League schools.
-Willoughby (Ohio) South
Dominique Darling
made the longest trip of any attendee. The 2011 running back made the trip from northeast Ohio down to Cincinnati.
-Dayton (Ohio) Trotwood-Madison prospect
Auston Smith
said he likes Pitt more than any other school. He plans to attend Pittsburgh, Cincinnati, Michigan State, Ohio State, and others.