Tis the season: Five Southeast commits who could flip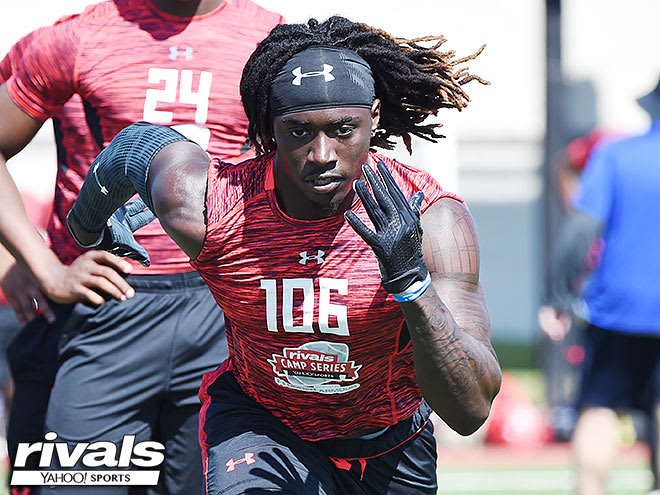 With roughly two months until Signing Day 2017, the recruiting melodrama is approaching its final act. Broken commitments are becoming commonplace and in-home visits are changing minds. A number of prospects in the Southeast will not sign with the schools to which they are currently committed. That's a near certainty. Just which players will have a late change of heart is slightly more difficult to predict.
Below, Rivals.com takes a look at five top prospects from the Southeast region that could provide a late twist to the story.
The status: Harley landed a Miami offer a while back, and the allure of the hometown school is apparent. He's visited multiple times and is building a rapport with the Hurricanes' staff. A Rivals250 prospect, Harley has always intended to take other visits and is doing so despite his commitment to West Virginia. Joining Miami on the threat list is USC, which could make a splash with a late scholarship offer. Harley has been vocal about his desire to land an offer from the Trojans in the past and nothing has changed. It seems likely that the Mountaineers will have to fight a war on two fronts to keep the speedy wide receiver.

Chances of a flip: 55 percent

The status: Moses started with the cryptic tweets on Thursday. Of course, that could mean nothing because roughly 75 percent of what prospects say on Twitter has no news value. That said, new LSU head coach Ed Orgeron and company are working tirelessly to change the Louisiana native's mind. Moses grew up as an LSU fan in Baton Rouge, so the allure of home is strong. He committed to Alabama during coaching uncertainty at the hometown school and is likely to listen to what the Tigers have to say now that things have settled down. Will Moses flip? Maybe, maybe not. But he'll certainly flirt with the idea of doing so until Signing Day. The drama he has only just begun.
Chance of a flip: 51 percent
The status: Telfort continues to flirt with Miami. The fact that he played his senior year at traditional Miami pipeline Booker T. Washington hasn't helped the nerves of Gator fans. Telfort is set to visit Louisville this weekend, but the Hurricanes are the real threat to steal him away from UF. He's slightly more likely to stick with the Gators that to flip at this point, but things could change down the stretch.
Chance of a flip: 40 percent
The status: Florida and Alabama have both been hard at work to change Wade's mind and keep him in the Southeast for some time. He's never turned them away and continues to listen to pitches. Florida recently sent a squad of coaches, including head coach Jim McElwain, to Wade's Jacksonville house for an in-home visit that seemed to go as planned. If the five-star prospect decides not to go to Ohio State, he'll land in either Gainesville or Tuscaloosa. Most other schools are solidly out of the running.
Chance of a flip: 39 percent
The status: This one is new and interesting. It's unlikely, sure. Jones already flipped from Kentucky to Alabama, but the Wildcats haven't stopped perusing the four-star quarterback. Jones is still solidly committed to the Tide, but the promise of early playing time is something that sounds more believable coming from the mouths of a Kentucky staff that isn't loaded with other touted quarterbacks. Alabama, on the other hand, has a freshman QB that has led it to an undefeated season and No. 1 ranking. Another Jones flip isn't close to a sure thing. It's not even likely per se, but it's starting to seem possible. If Tide offensive coordinator Lane Kiffin accepts a job elsewhere, this could go from long shot to a full-blown possibility.
Chance of a flip: 22 percent
FIVE BONUS PREDICTIONS FOR UNCOMMITTED SOUTHEAST PROSPECTS