Three-Point Stance: Top commits, best DB classes, Urban Meyer
1. LAST WEEK'S BIGGEST COMMITS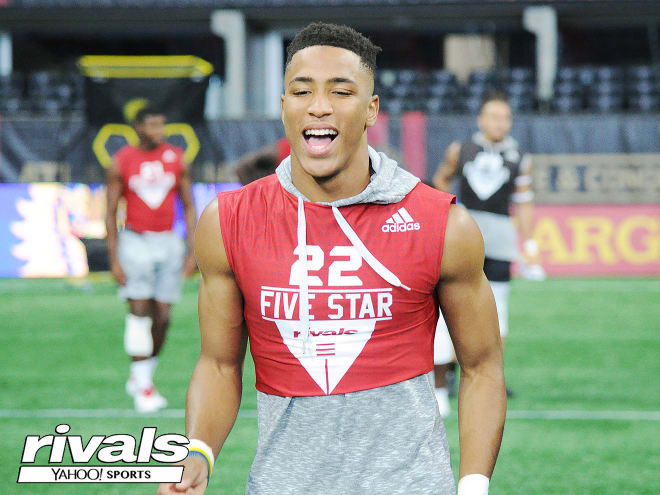 As usual, with so many commitments rolling in it's time to rank the biggest commit of the week led by a great get by LSU….
1. ATH Trey Palmer, LSU – I'm a huge fan of Palmer and personally think he's a five-star talent. This is a great, and I mean great, pickup for Ed Orgeron and LSU.
2. WR Treylon Burks, Arkansas -- Arkansas continues to impress me in recruiting and this is arguably the biggest prize the Razorbacks have landed yet. Burks is a baller.
3. QB Michael Johnson Jr., Penn State -- Quarterbacks always get the nod for me on the importance list and Penn State loves this kid. Johnson's ceiling is high and he has a lot of room for growth.
4. OT Stacey Wilkins, Oklahoma – He's raw but he looks like a million bucks and I love some of the things he does like his footwork and agility. He's a few years away from being great, but he has that potential.
5. ATH Diwun Black, Florida – A versatile commit and a big steal from an SEC team, this could kick-start the Florida class moving forward.
6. DB Adonis Otey, Arkansas – He's going to slide a little bit after a rough showing at the Rivals100 Five-Star Challenge presented by adidas but he's still another great get for the Hawgs.
7. OT Darius Thomas, Ole Miss – Again, Ole Miss continues to impress me and landed a kid who could play early at a tough position.
8. QB Luke Doty, South Carolina – He's a polarizing prospect at his position but a great 2020 get who should develop nicely and be given time to come along. The Gamecocks have been recruiting very well.
9. WR Dannis Jackson, Ole Miss – Ole Miss again adding speed and talent at skill positions.
10. WR Jonathan Mingo, Ole Miss – The Rebels make the list again. Don't tell me A.J. Brown isn't paying dividends when it comes to wide receiver commitments.
11. DE Jermaine Johnson, Georgia – A JUCO defensive lineman ready to contribute right away, Georgia continues to impress.
12. DT Steven Faucheux, Purdue – Purdue was on my list of non-blue bloods killing it in recruiting last week and this is a massive step forward along the defensive line.
13. ATH Christian Harris, Texas A&M – Harris is an athletic kid who could play a few different positions but projects as a big hitter at linebacker.
14. DE Ge'Mon Eaford, Oregon – The Ducks have been killing it in recruiting recently as well and this is another key addition along the defensive line.
15. DE Gilbert Ibeneme, Texas Tech – A big defensive commitment for the Red Raiders as they continue to work on the defense and adding toughness.
2. THE BEST DEFENSIVE BACK CLASSES
I finish my series on the best recruiting by position with the defensive backs today, here are the top defensive back classes so far for 2019…
1. Florida State – Akeem Dent is the headliner but there is a ton of talent here including Brendan Gant at safety.
2. Texas A&M – I am a big fan of Erick Young as a big corner and the Aggies are cleaning up at the position. Brian Williams is also special.
3. Oregon – The Ducks are landing defensive backs from all over the country and have three four-star corners and a four star safety already.
4. Clemson – Andrew Booth is a great recent addition, I am a big fan of Sheridan Jones and Joseph Charleston. Clemson develops defensive backs very well.
5. Oklahoma – The Sooners are killing it, as expected, at defensive back and adding some size and quickness at a much-needed position.
6. Tennessee – Warren Burrell is a big recent addition and they have three big names at defensive back already.
7. LSU – The Tigers have the No. 1 player in the country and that counts for something.
8. Alabama – 'Bama always does well with defensive backs and Nick Saban has two big names in Christian Williams and Brandon Turnage that he covets.
9. Miami – "The U" is known for great defensive backs and Keontra Smith and Te'Cory Couch bring different skills to the table.
10. Penn State – Tyler Rudolph and Marquise Wilson are a great 1-2 punch and could play different positions if needed.
3. URBAN MEYER'S LOYALTY TO ZACH SMITH DOESN'T MAKE SENSE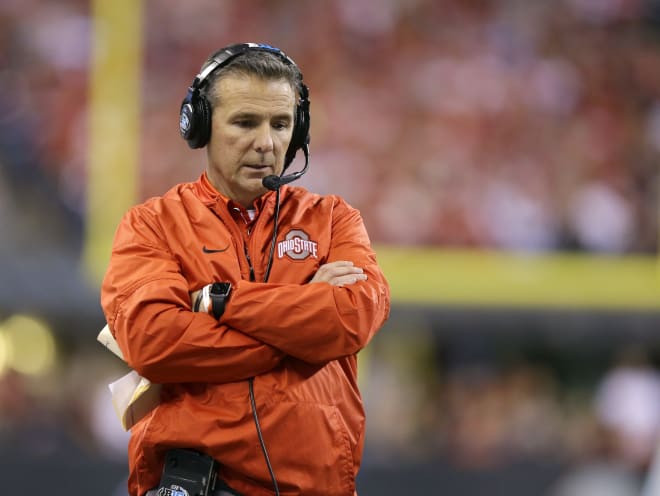 I don't know if Urban Meyer is going to be fired or not. No one really does. However, I just don't understand why he would keep Zach Smith on staff despite transgression after transgression.
I'm not the head coach of a major football program and I don't make millions of dollars, but if I had an employee who was consistently accused of domestic violence, you could bet he would be gone after the second strike. Domestic violence is not easy to decipher as it's often a "she said, he said" but where there's smoke there is usually fire and Smith had problems in 2009 under Meyer at Florida and again in 2015 under Meyer at Ohio State. So why continue to give him chances?
Yes, Meyer lied to the media about the 2015 incident and that's bad enough, but what could really dig his grave is continuing to give Smith chance after chance. Meyer can throw his bosses under the bus all he wants, but the bottom line is that he could have dismissed Smith long ago and now it could come back to bite him.
Simple question for everyone – if you had an employee who was accused of domestic violence once, twice or three times, would you keep them on your staff? I think your answer would be no and it should have been Meyer's answer as well. Never let the transgressions of others sink your own ship and Meyer might very well have let that happen.