Three-Point Stance: Raiding Peach State, new coaches, top 1-2 punch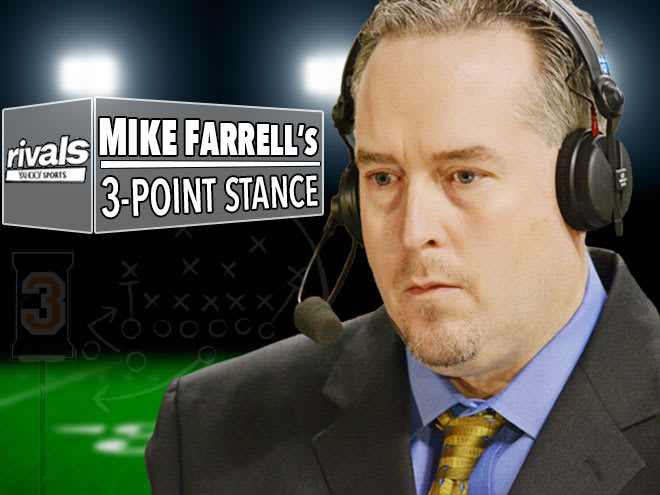 1. Raiding the state of Georgia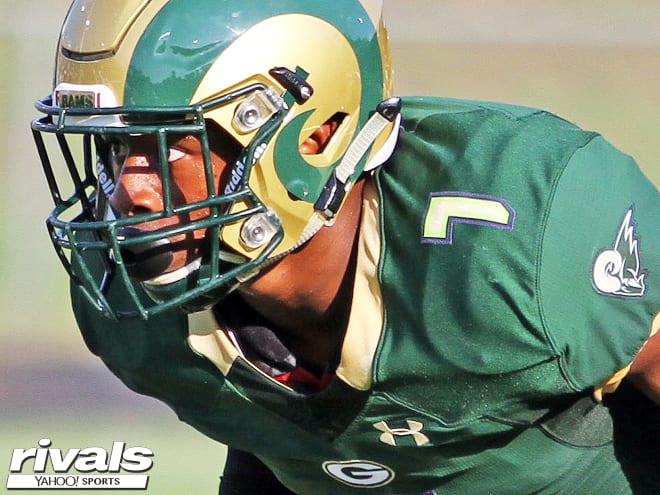 On Tuesday, I took a look at which teams raided the state of Texas from out of state because of Oklahoma's amazing start in the Lone Star State this recruiting year. Now, with four big-time prospects from Grayson leaving Georgia, it's time to take a look at who raids the Peach State. Here are the top five when it comes to stealing four- and five-stars from Georgia since 2013:
Auburn – Owen Pappoe is the latest and added to the lead Auburn has over the rest of the schools. The Tigers have landed 26 four- and five-stars from Georgia since 2013, including two in 2019 and one already for 2020. And there have been some big names such as Carl Lawson, Montravius Adams, Derrick Brown and others. If Georgia has a nemesis raiding its state, it's Auburn.
South Carolina – The Gamecocks have made Georgia a priority for a long time but it's still a bit surprising to see them so close to Auburn at No. 2. South Carolina has landed 21 four- or five-stars since 2013 including one in 2019. The Gamecocks don't have the same level of star power as Auburn, but they've done an impressive job stealing some key players from Georgia.
Clemson – I expected Clemson to be higher on the list, but the Tigers have had some smaller classes and focus more on Florida than Auburn and South Carolina do. Clemson has landed 18 four- and five-stars but with guys such as Trevor Lawrence and others, they have hit some major home runs. They will continue to be a player in the Peach State for some of the top dogs.
Tennessee – Wanya Morris was a huge get for Tennessee last week and adds to its number of Peach State steals. There is quite a drop off from Clemson to Tennessee as the Vols have landed 11 four- or five-stars since 2013, but that could change under Jeremy Pruitt and his willingness to recruit the state.
Alabama – You'd think Alabama would be higher here and it could ramp up as the Tide already have three for the class of 2019. 'Bama has landed nine four- or five-stars from the state of Georgia since 2013. The battle between Nick Saban and Kirby Smart could heat up and that number could climb.
2. New coaches rolling in recruiting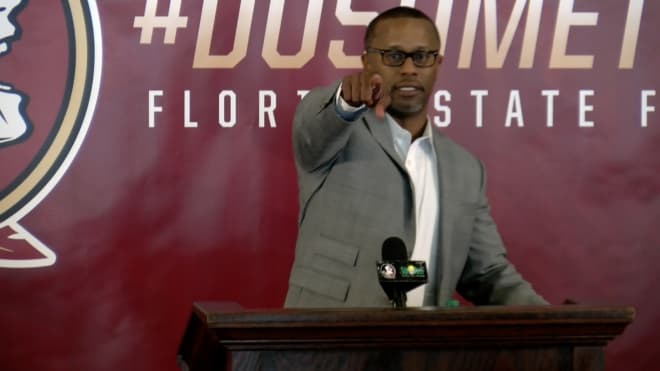 The top five new Power Five head coaches in terms of recruiting so far:
Florida State – Willie Taggart is off to a great start with a top five class and an impressive average star ranking. The skill position recruiting has been solid especially led by Maurice Goolsby and Akeem Dent, who could both be superstars.
Texas A&M – The average star ranking is solid but not spectacular, but with 12 commitments early and a top five class in a competitive Texas atmosphere, Jimbo Fisher is off to a very good start for the Aggies.
Ole Miss – One of the best jobs in the country so far is by Matt Luke and a class knocking on the door of the top 10. Like A&M, the average star ranking isn't elite but he's overcoming more than almost every program in the top 25.
Mississippi State – I love the job Joe Moorhead is doing so far. It's not easy to recruit at Mississippi State – he's replacing the most successful coach there – and yet recruiting hasn't missed a beat.
Florida – Jim McElwain didn't like recruiting. Dan Mullen does and it shows. Florida isn't back yet on the recruiting trail, not like the Urban Meyer days or even the Will Muschamp days, but this is a good start.
3. Top 1-2 combos in 2019 so far
There is still a lot of time before we close the book on the 2019 recruiting class, but I figured we'd take a look in May at which programs have the best 1-2 punches for their class. At the top it's easy:

Oklahoma – The combination of wide receivers Theo Wease and Arjei Henderson can't be touched and if they remain as highly ranked as they are, I don't think the duo will be challenged all year. This is an amazing 1-2 punch.
Georgia – Wide receiver Jadon Haselwood is an elite receiver, ranking between Wease and Henderson, and defensive end Nolan Smith is the next great hybrid to play in Athens. That's the best offense-defense combination in the country.
Florida State – A close second when it comes to offense-defense is cornerback Akeem Dent and wide receiver Maurice Goolsby. We could look back in a few years and realize a bigger deal should have been made about this combination than truly was; that's how high each player's ceiling is.
Auburn – The only team with a quarterback in its 1-2 punch. Bo Nix highlights the offense while new commitment Owen Pappoe represents the defense. The best quarterback in the 2019 class and a possible Roquan Smith clone checks in at fourth? They could be higher.
Alabama – Shane Lee is one of the biggest surprise commitments of the class so far and an elite inside linebacker while offensive lineman Pierce Quick is an elite tackle prospect. Alabama had an off year by its standards in 2018 but the Tide are back in 2019.