Three-Point Stance: New Power Five hires, three-stars, freshmen DL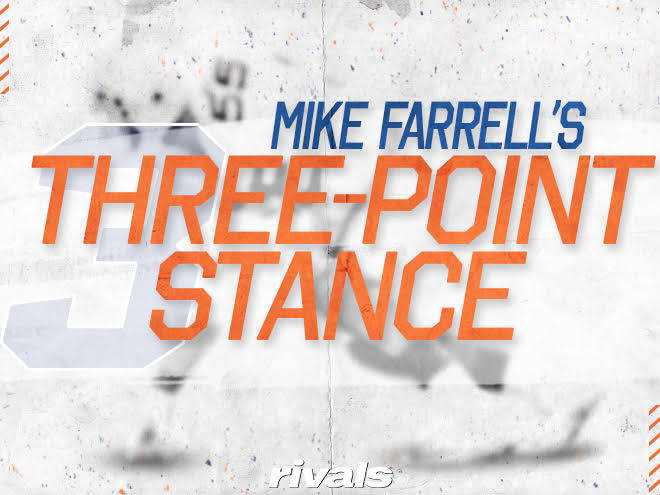 National Recruiting Director Mike Farrell's Three-Point Stance is here with his grades on the new hires in college football, a look at three-stars who could surprise and a breakdown of the top true freshmen defensive linemen.
1. GRADING THE NEW POWER FIVE HIRES
Here are my initial impressions of the new Power Five hires.
Steve Sarkisian, Texas — B-plus — Sark has past head coaching experience and what seems to be a new level of focus after the NFL and his time with Nick Saban so I feel this is a good fit. But I thought Tom Herman was as well, so what do I know? MORE: Exclusive Sarkisian NSD interview
Bret Bielema, Illinois — B — I like this hire because Bielema has Big Ten experience and he will recruit to at least make Illinois competitive.
Jedd Fisch, Arizona — B-minus — He has NFL experience but also West Coast ties and he's recruited at some big programs so this is a smart hire.
Shane Beamer, South Carolina — C — I like Beamer and know he has learned a ton under his dad and Lincoln Riley but this is just a tough place for someone without head coaching experience to win. MORE: Exclusive Beamer NSD interview
Bryan Harsin, Auburn — C — Harsin is a good coach but this is a fish out of water a bit when it comes to Southeast recruiting ties and reputation. MORE: Exclusive Harsin NSD interview
Clark Lea, Vanderbilt — C-minus — This is probably a little harsh because who could Vandy get that is better but I expected an offensive coach. MORE: Exclusive Lea NSD interview
Josh Heupel, Tennessee — C-minus — I'm not overly hopeful with this hire as he was on a downward trend at UCF and I'm not sure if he's the guy to handle this mess.
*****
2. THREE-STARS THAT WILL SURPRISE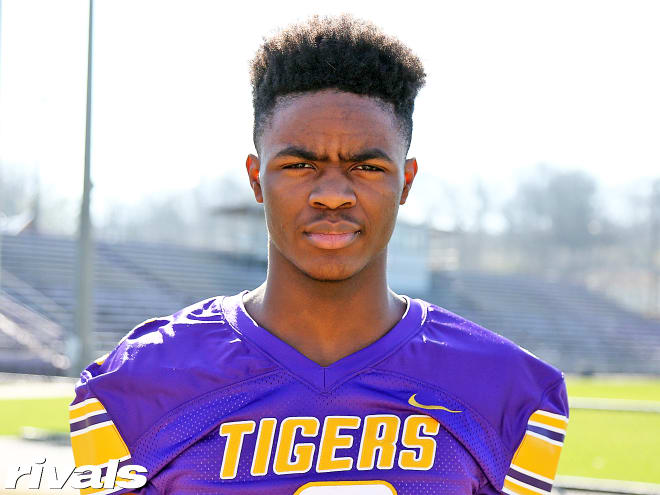 The five- and four-stars get most of the national attention during the recruiting process but there are always three-star surprises that emerge from each class. Here's one three-star candidate at every position that could make a bigger-than-expected impact.
QB: Finn Collins, Arizona State — Collins hasn't played in a bit but he has a good frame, makes solid decisions with the ball and he's a nice fit for ASU.
RB: Logan Diggs, Notre Dame — This one was easy for me as I think we could be looking at making another Travis Etienne kind of rankings mistake.
WR: Malachi Bennett, Indiana — This is a big get from the Southeast for the Hoosiers. Bennett has a good catch radius and solid speed.
TE: Mitchell Evans, Notre Dame — A 6-foot-7 tight end target who is raw sounds like a recipe for success in the Fighting Irish offense.
OL: Yousef Mugharbil, Florida — He's a bit of a mauler and brawler but with some refinement he can be an excellent interior lineman.
DE: Justus Boone, Florida — The Gators have been criticized of not closing well but Boone is the second potential standout on this list headed to Gainesville.
DT: Aden Kelley, Oklahoma State — He's athletic and had room to grow and I like the way he can work off blocks in traffic.
LB: Patrick Payton, Florida State — I expect Payton to make a quick impact for the Seminoles and he has the athleticism to play above his rating.
CB: Jeffrey Davis Jr., Penn State — It's a huge step up in competition for Davis but he's a very good athlete and a physical kid.
S: Jayden Johnson, Arkansas — I love this get for Arkansas as Johnson is a closer in pass defense and when tackling.
*****
3. THE TOP TRUE FRESHMEN DEFENSIVE LINEMEN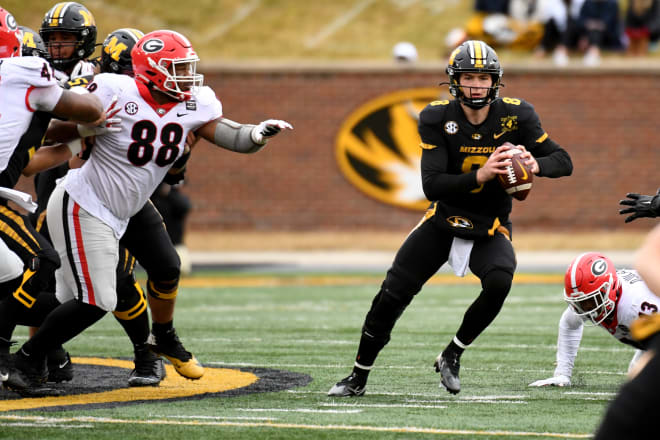 Here are the seven best true freshmen defensive linemen from the 2020 season.
1. DE Myles Murphy, Clemson — Murphy was not only one of the best true freshmen in the country but also one of the best all around defensive ends with great success against the run in addition to his four sacks.
2. DE Khari Coleman, TCU — Coleman is undersized, but he has a non-stop motor and can run anything down.
3. DE Ahkeem Mesidor, West Virginia — The big man had five sacks along with 6.5 tackles for a loss and was in the backfield often.
4. DT Bryan Bresee, Clemson — Bresee was our No. 1 prospect in the 2020 class and showed why during his debut season.
5. DE Alfred Collins, Texas — Collins came on more at the end of the season and made some athletic plays that just made you shake your head.
6. DT Jalen Carter, Georgia — Carter showed off his balance and quick feet on the inside for UGA and has an amazing future.
7. DE Josh Celiscar, UCF — Celiscar is raw but he makes plays in space very well with his length.