Three-Point Stance: LSU's No. 1 class; tanking for Tua and more
Rivals.com National Recruiting Director Mike Farrell's thought-provoking Three-Point Stance is here with a look LSU's No. 1 recruiting class, is "Tank for Tua" real and five non-blueblood teams that can boast about the NFL Draft.
1. Keep an eye on what's brewing down on the Bayou
What's going on with LSU recruiting?

I know head coach Ed Orgeron is known as a great recruiter and did some amazing things especially while at USC, but what he's doing at LSU so far for 2020 is beyond anything I've seen from the Tigers in all of my years covering recruiting.

Why is it different? Because LSU is recruiting nationally like USC did under Pete Carroll, Florida (and Ohio State) did under Urban Meyer and like Nick Saban at Alabama and Dabo Swinney at Clemson and Kirby Smart at Georgia.

LSU now has elite recruits from the following states/areas – California, Texas, Maryland, Washington D.C., Georgia and Virginia. And, obviously, it has elite players like Kayshon Boutte and TJ Finley from Louisiana as well. I've always said that LSU has the No. 1 in-state advantage of any school in the country and they can always be counted on to be in the national Top 10 because of it. But now that it is spreading its wings across the country, it could become downright scary.

The last team to win a national title focusing mainly on in-state players is Texas when Vince Young was leading the charge. That was a long time ago and guys like Carroll, Meyer, Saban, Swinney and Smart as well as Jimbo Fisher and even Gene Chizik learned quickly you need to recruit from all over. Some did it better than others as Carroll, Meyer and Saban had a large recruiting footprint while coaches like Fisher, Swinney and Chizik spot recruited certain areas near home.

But that has never been the calling card of LSU which is why this is so surprising. Okay, defensive back Elias Ricks leaving California makes a little sense since LSU is considered by many to be DBU and USC is such a mess. But defensive end Demon Clowney, the cousin of Jadeveon Clowney, from Maryland? Wide receiver Rakim Jarrett from DC? Linebacker Antoine Sampah from Virginia. All of these can be considered surprise commitments. Jarrett obviously likes the wide receiver tradition at LSU and is a big fan of Odell Beckham Jr. as well as Jarvis Landry and Sampah must have noticed that Devin White was the top linebacker taken in the draft, but these are all players other programs would kill to have in the fold.

The question remains now – can they hang onto them? This season will be huge on the field for Orgeron and LSU and if they have a successful season, recruiting could continue to hit the next level. I'm telling you right now, if LSU can recruiting nationally on a consistent basis, a national title will eventually follow.
2. 'Tanking for Tua'? Not the same as 'Tanking for Trevor'.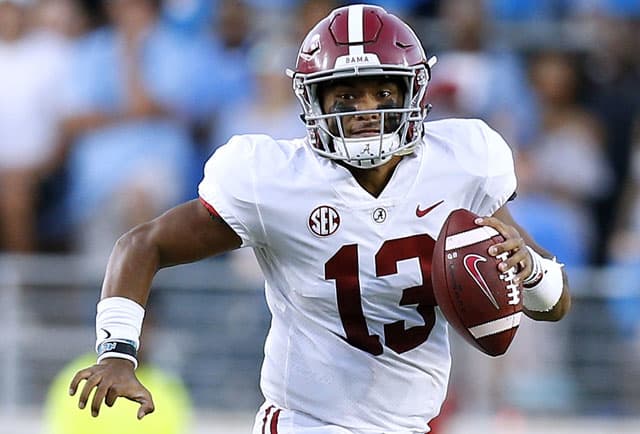 Everyone expected the Miami Dolphins to pass on a quarterback in this draft and then "Tank for Tua" next season as the Dolphins were expected to be awful on the field. But now with Josh Rosen in the fold, "Tank for Tua" could be out the window.

But was it really ever a thing? It's not like we're talking about Trevor Lawrence here, a once-in-a-generation talent at quarterback, and some questions have arisen regarding Alabama quarterback Tua Tagovailoa after a weak national title game.

With other quarterbacks like Oregon's Justin Herbert, Georgia's Jake Fromm, Washington's Jacob Eason and even Oklahoma quarterback Jalen Hurts all vying for national attention next season and already on the NFL radar, it's not a lock that Tua is the No. 1 guy overall anyhow. The Dolphins have their quarterback of the future in Rosen, New Orleans, New England and Green Bay will try to replace legends but Drew Brees, Tom Brady and Aaron Rodgers aren't going anyplace soon and many teams like Tampa Bay, Tennessee, Pittsburgh, LA Chargers and Detroit could be in the market but have bigger needs.

I disagree that Tua Tagovailoa is that tranformational talent that teams should "tank for" but maybe this season will sell me on the lefty. But "Tank for Trevor" for the 2021 NFL Draft? That I can see.
3. Five schools with sneaky good 2019 NFL Draft classes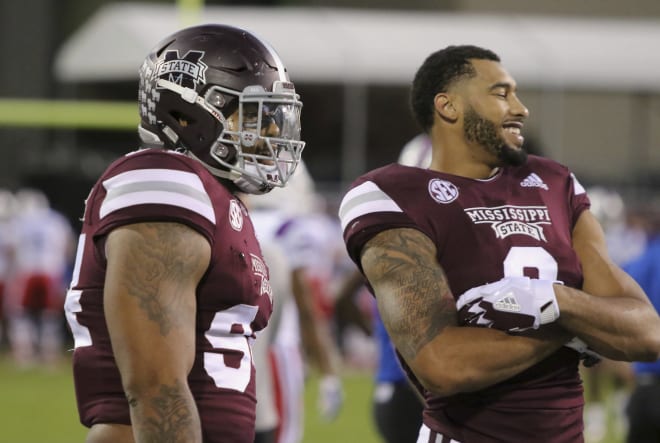 The usual suspects like Alabama, Ohio State, Oklahoma, Georgia and Clemson obviously did well in the recent NFL Draft and can brag on their selections when recruiting high school prospects in their living rooms. But what about some schools you wouldn't expect? Here are five that will get a recruiting boost from the draft that you might have overlooked.
Mississippi State – The Bulldogs had five players selected in the draft, but three were in the first round , which is very impressive. This will go a long way towards helping recruiting over the next few years as they can sell guys like Jeffrey Simmons, Montez Sweat and others.
Ole Miss – Ole Miss had six players drafted, including wide receivers AJ Brown and DK Metcalf which is more picks than Florida, LSU and others in the SEC and the same amount as Auburn. Don't sleep on the Rebels when it comes to recruiting and developing NFL talent.
Texas A&M – The Aggies had seven picks in the NFL Draft overall and have really done a good job with offensive linemen in recent years. Oklahoma gets all the attention with their No. 1 picks and Texas gets attention for their lack of draft picks but don't sleep on the Aggies when it comes to producing NFL players.
Washington – The Huskies had eight players picked in the draft and that's impressive with the Pac-12 on the decline and USC only putting four players in the league this year. Washington has become the place in the Pac-12 where players can do to develop.
West Virginia – West Virginia finished second in the Big 12 behind Oklahoma with five picks, led by quarterback Will Grier and it should have been six as David Sills got snubbed. This is especially impressive because the Mountaineers don't have a strong home recruiting front.