Three-point stance: Inside the rankings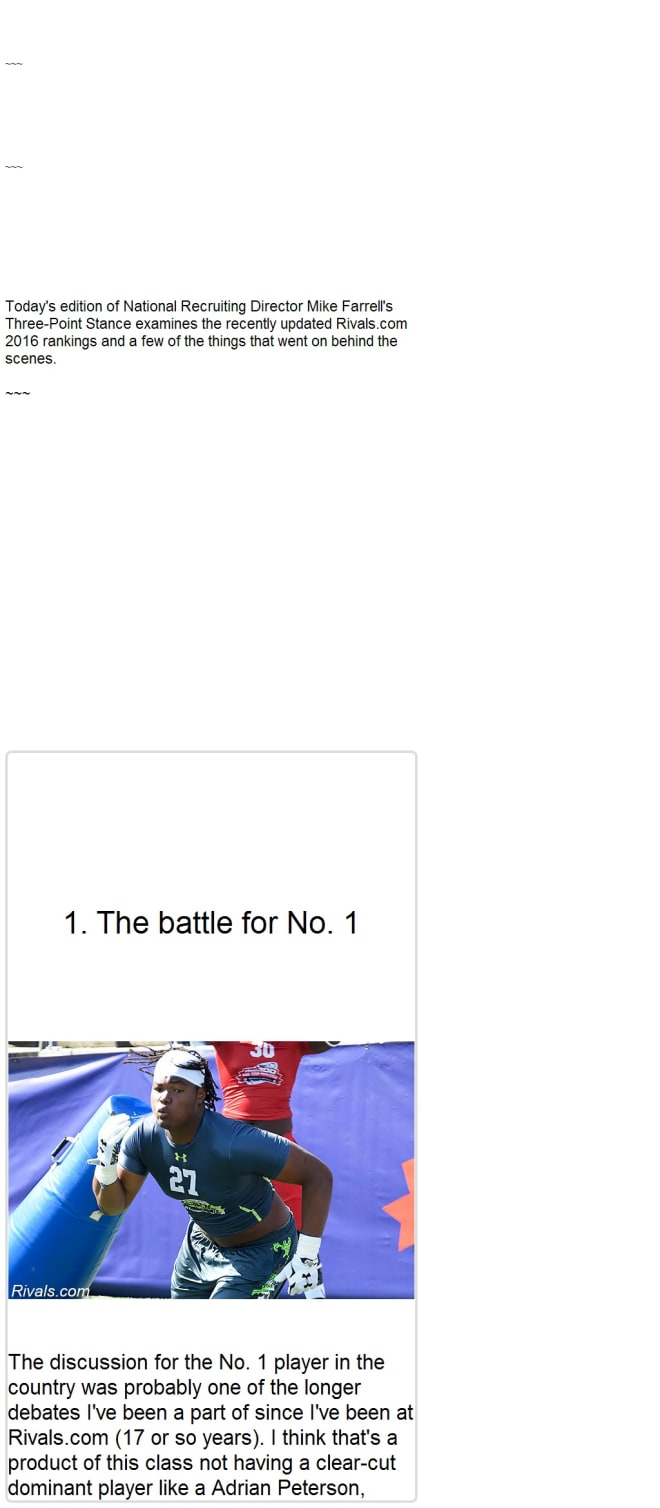 Earlier evaluations mean more and more players each year will drop from five-star status down the charts into four and potentially three-star final ratings because of stunted development.
The current five-star that started off ranked the lowest? That's a tie between Hall and Robinson, neither of whom were ranked in our initial release and ended up getting their first stars in our second edition in December. Harry started off as a three-star while Hardman, Jr. and Williams were near the end of our initial Rivals250.
The biggest drop? That's currently Joyner, who has fallen off the rails and is outside the Rivals250. So those who freak out about rankings, especially the early ones, please take note. Plenty can change through seven ranking cycles, which is now the average number of releases per class, up from four as recently as 2011 when Clowney went bell-to-bell.
3. Assorted thoughts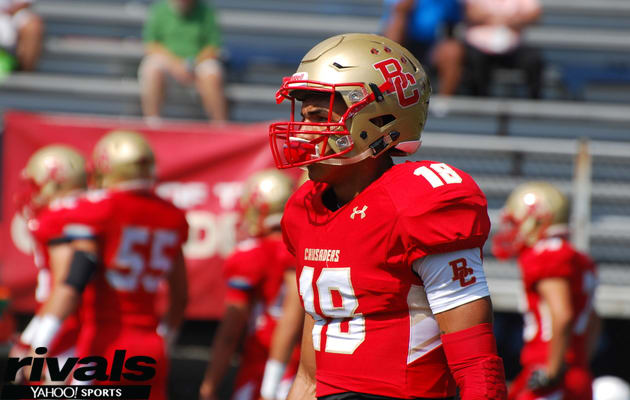 Mike Farrell
National Recruiting Director