Three-Point Stance: Coaching hot seats; rating the 2020 QB commits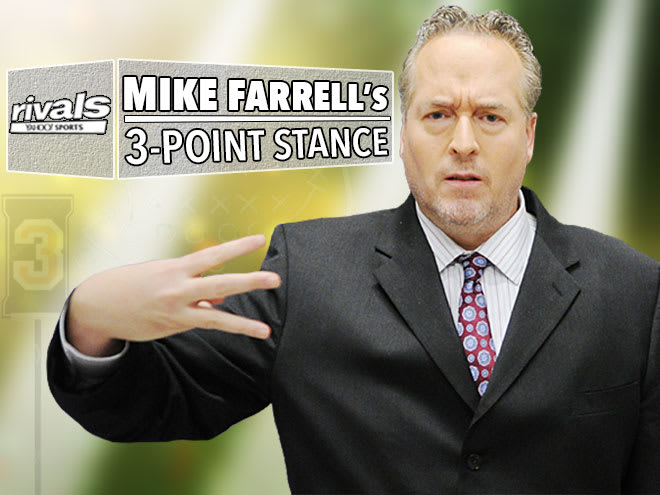 1. HOT SEATS IN EACH POWER FIVE CONFERENCE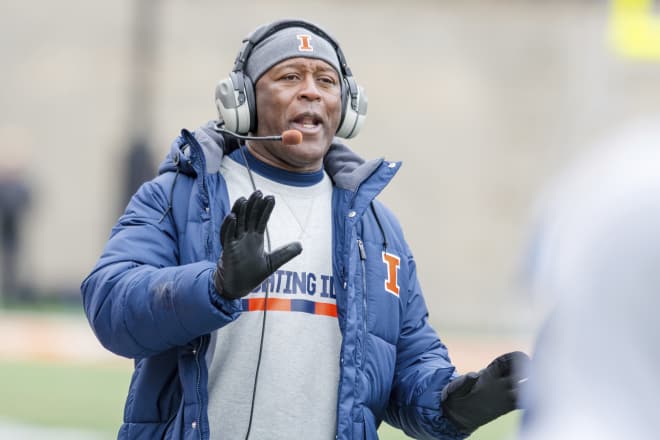 It's summer and it's hot outside. So why not take a look at the coaches on the hottest seat in each Power Five conference? A horrible segue, but what do you want from me? It's mid-July. Here they are …
Big Ten – Lovie Smith, Illinois: This is a tough call, because it could just as easily be Chris Ash at Rutgers, who isn't recruiting as well. Ash is 6-18 overall and Smith is 5-19 overall, but recruiting has taken a step up at Illinois.

So why would I pick Smith? He's in his third year of a six-year deal, while Ash just signed his deal through 2022, and expectations are higher at Illinois in the Big Ten West as opposed to Rutgers in the evil Big Ten East. After a winless year in conference and a 2-10 season, big improvement is expected from Smith, despite the security of a lucrative contract.
SEC – Ed Orgeron, LSU: In year two? Yep. First off, there aren't that many hot seats in the SEC and after a 9-4 season, bigger things than third in the SEC West will be expected. But how can LSU be expected to be better than Alabama and Auburn in its own division? Another third-place finish and a step back in wins could make LSU realize they made a big mistake in their coaching search.
ACC – Larry Fedora, North Carolina: This is another tough one, because the ACC has a lot of coaches who are pretty safe. Maybe I could have gone with Dino Babers at Syracuse, who could be gone with another 4-8 season. But do people really expect a ton of winning up at Syracuse? Fedora has gone from 11-3 and the ACC title game to 8-5 and then a disastrous 3-9 record last season. Yes, he has an overall winning record at UNC - but is the program moving forward? Time will tell whether last year was just a fluke with a ton of injuries or whether this program has become an also-ran in the ACC.
PAC 12 – Mike MacIntyre, Colorado: His 10-4 2016 season was great, but without that he's 15-34 overall and 4-32 in conference, and that's not good. The mishandling of domestic violence allegations against former assistant Joe Tumpkin doesn't help, and this is not a great football team on paper. A 4-8 season could be in the works and it could be enough to send MacIntyre packing.
Big 12 – David Beaty, Kansas: A 3-33 record speaks for itself, and if Kansas has another horrible year, Beaty should be on his way out. In four seasons, Beaty has won just one Big 12 game and his seat could be regarded as the hottest in the country the year after so many coaching moves were made. Kliff Kingsbury is happy that Beaty is in his conference, or he'd be the name here.
2. BLINDED BY THE STARS 
I get why they do it. They're trying to inspire kids with low star ratings. But when Ed Reed, Kurt Warner, Deion Sanders and others claim to be two- or zero-star recruits no one wanted when they came out in a time when there weren't star ratings, it annoys me.
I was a 0 Star... in HS... and in college...

— Kurt Warner (@kurt13warner) July 4, 2018
Highschool ballers stop getting caught up with this⭐️or that⭐️. A lot of 3,4&5⭐️ players aint what u think they are & some are better than where they're ranked. You're on the same field with the same opportunity! Shine! I didn't have a star n HS but I became 1 fasho. #Prime

— Deion Sanders (@DeionSanders) July 6, 2018
Yes Warner can probably make a case he wouldn't have been ranked, since he ended up at Northern Iowa back in the late 1980s. But to my knowledge, no one was handing out stars way back then.
Rivals.com and other online companies that started the star ranking system didn't exist, and I don't remember a star system in the publications that far back. So to say you were a no-star is a bit insincere.
And what about Reed and Sanders? You're telling me that each of them, coming out of high school before star rankings existed, were a two-star and a zero-star, respectively, but ended up at Miami and Florida State? It makes me think they are just trying to sell a good story.
Why do I care? Because I've been in this business for a long time and hear it over and over again how this kid and that kid wasn't ranked high enough. Yes, players like Russell Wilson, JJ Watt, Le'Veon Bell and others can TRULY claim to be two-stars out of high school because there is clear evidence of that.
But I have yet to find a profile of Warner, Reed or Sanders showing those horrible rankings. I commend them for continuing to inspire kids who aren't ranked that high, but let's not make things up to do it. It's just not right.
3. RANKING 2020 QBs IN ORDER OF IMPORTANCE TO THEIR TEAMS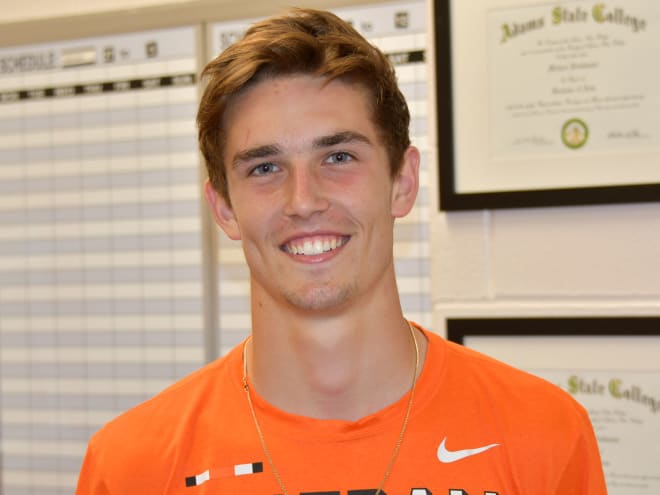 1. Hudson Card, Texas: Lake Travis High School produces quarterbacks, so I'm not concerned that Card played wide receiver last year while backing up Matthew Baldwin. In fact, I have seen so many elite quarterbacks emerge from playing different positions over the years and he could be the next one. His mobility and understanding of the offense could be perfect for what Tom Herman wants at quarterback in Texas and the faith they have shown in recruiting him so early speaks volumes.
2. Jack Miller, Ohio State: Miller would be No. 1 on this list if the need at quarterback were greater for Ohio State. That doesn't mean the Buckeyes didn't land a future star, however, as he's one of the best the 2020 class has to offer and was recruited by everyone. But with Dwan Mathis in the mix and good depth already there, I put him second.
3. Carson Beck, Alabama: Alabama rarely goes in on quarterbacks this early, but the Crimson Tide see a lot in Beck - as do we. We just began the full evaluation process on him when he jumped at the 'Bama offer, and he could continue what Alabama hopes is a new downfield passing tradition.
4. Drew Pyne, Notre Dame: Pyne is a good one. The big question is about his size. However, in the Irish offense they want someone who is accurate and can move and extend the play, and he can do that. He's also very smart and getting bigger each time we see him.
5. Deuce Hogan, Iowa: Iowa doesn't usually jump on quarterbacks really early, but the Hawkeyes love this kid and there is a lot to like. He has a great frame to fill out, solid mechanics and his best football is ahead of him. He is certainly known as a leader.