Three-Point Stance: Transfer LBs, Big Ten studs, NIL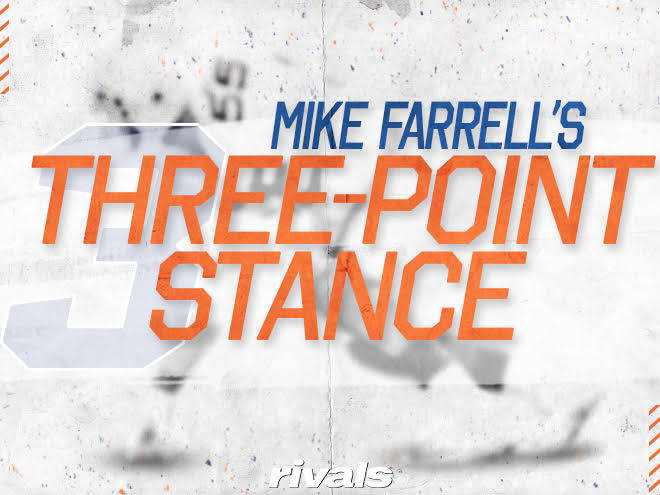 Rivals National Columnist Mike Farrell is here with his thoughts on Big Ten players to be excited about, a look at the top linebacker transfers this cycle and some thoughts on Name, Image and Likeness coming your way.
1. TEN BIG TEN PLAYERS I AM EXCITED TO WATCH THIS SEASON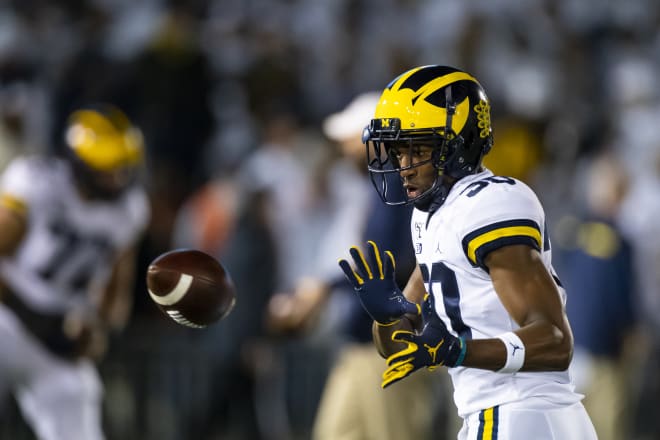 Spring football is over for most programs and, as always, there are breakout players that have fans excited. Let's start with the Big Ten and focus on 10 non-freshmen players that I'm most excited to see this season.
1. S Daxton Hill, Michigan – Hill was amazing in the spring and has become the leader of the defense. His five-star talents are coming together and that speed is much needed. Hill is going to have an amazing season, I can feel it.
2. CB Ryan Watts, Ohio State – The secondary was not good last year at Ohio State but if you're looking for the next potential first-rounder then look at Watts. He could win the outside cornerback job after a strong spring and players his size on the outside are rare.
3. WR D.J. Matthews, Indiana – The Florida State transfer has been very impressive this spring from all accounts and will be a great complement to big outside receiver Ty Fryfogle in a dangerous Indiana offense.
4. OT Daniel Faalele, Minnesota – The massive offensive lineman could be a candidate for All-American honors next season and he does side work as a running back at times. Look for Faaele to get a ton of attention next year.
5. DE Arnold Ebiketie, Penn State – The Temple transfer is going to fill a huge role for the Nittany Lions as a pass rusher and showed his experience and maturity at the position already. Defensive line is a big need and Ebiketie is going to be a very good one.
6. CB Tarheeb Still, Maryland – Still is a name you're going to hear a lot about this year in the Big Ten and I expect him to emerge as one of the top cornerbacks in all of college football.
7. RB Chase Brown, Illinois – Brown had a great spring game and, under Bret Bielema, he's going to get a ton of chances and should surpass the 1,000-yard mark easily.
8. DT Noah Shannon, Iowa – Shannon has big shoes to fill with Daviyon Nixon off to the NFL and so many questions regarding the defensive line. So far he's been doing a great job and making the coaches feel much more comfortable with the depth.
9. WR Omar Manning, Nebraska – Manning was a huge get out of JUCO and was supposed to break out last year but didn't. Based on what I've heard from the spring his work ethic is excellent and his skills will catch up to the Big Ten this year.
10. LB Maema Njongmeta, Wisconsin – Remember this name, he will be a key for Wisconsin's defense next year after an amazing spring.
*****
2. THE TOP TRANSFER LINEBACKERS
I continue my look at the top transfers in college football and the timing of my examination of the linebacker position couldn't be better.
1. Henry To'o To'o, Alabama – This article is timely because To'o To'o just decided on Alabama over Ohio State and he should make an immediate impact for Alabama if he's not forced to sit a year.
2. Mike Jones, LSU – Jones came from Clemson, where he didn't make a big impact. He is expected to play right away and have a Jabril Cox-kind of impact.
3. Jordan Strachan, South Carolina – He was nearly a double-digit sack guy at Georgia State and should boost the Gamecocks' pass rush immediately.
4. Itayvion Brown, Michigan State – Brown is a massive talent who left Minnesota and all his potential ahead of him for the Spartans.
5. Lance Dixon, West Virginia – The Penn State transfer is a great fit for West Virginia as a long and active tackler.
6. Juwan Mitchell, Tennessee – Mitchell was the leading tackler at Texas last season and I expect him to lead the Vols in tackles this season.
7. Quavaris Crouch, Michigan State – Crouch had a good season for the Vols and is just starting to reach his potential as a linebacker.
8. Deandre Johnson, Miami – Johnson can do a lot of work in the offensive backfield as he showed at Tennessee and he will help the pass rush losses Miami sustained.
9. Jermaine Johnson, Florida State – Johnson could be a double-digit sack guy for Florida State after showing promise with UGA.
10. Chance Campbell, Ole Miss – I like Campbell as a pure tackler and he was very productive at Maryland.
*****
3. QUESTIONS ABOUT THE NCAA'S NIL SOLUTION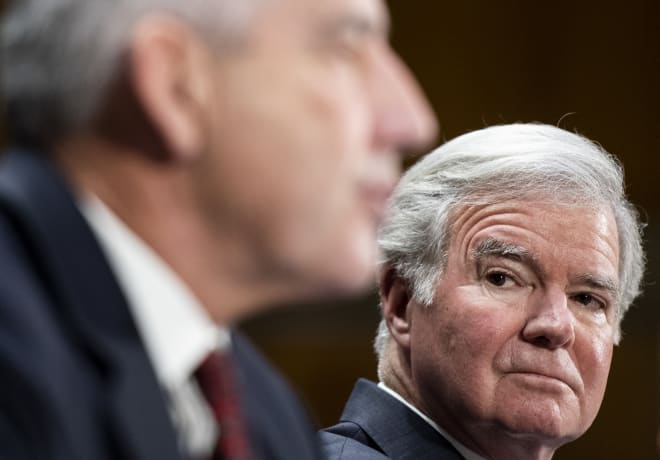 I don't think the NCAA is ready for everything that the Name, Image and Likeness issue will involved. Laws allowing for college and potentially high school prospects to be compensated off of their name, image and likeness have been passing through state governments in Alabama, Florida and Georgia and now the NCAA has said that it will have some guidelines ready this summer. But is the NCAA really ready for this? I don't think it has a clue what to do.
This NIL situation has been kicked down to road so many times and the NCAA was hoping that state governments would push it down the road further. Now it is left rushing to figure out what to do. There are so many questions that need answering, such as...
Will there be a cap on how much players can make?
How will endorsements work with compliance?
Can players hire agents?
Does the money go into a trust or do they get paid immediately?
What kind of endorsements are okay and what kind are not?
Can high school prospects benefit from NIL?
What happens if a player transfers in the midst of a deal?
What I've heard is that the NCAA will put basic guidelines in place and then change them as they see how things are going. Essentially, it will be the Wild West for a bit and will react with laws and NCAA rules after the mess becomes unmanageable. I hope that's not the case.
Players should be able to make money off their names since the NCAA and colleges have long made a fortune on the backs of college athletes. But limits are probably a good idea as well.
This seems like something that should be thought out first with strict guidelines and limits in place and I don't feel that the NCAA is ready.
Get ready for an insane year ahead as this is all sorted out and watch for the rich to get richer when it comes to recruiting. Big-name programs mean big attention which equals better money making opportunities. So the Alabamas of the world might even get more players than ever before. Think about that for a second.