Three-Point Stance: ACC superlatives, QB stats, five hot teams
National Recruiting Director Mike Farrell's Three-Point Stance looks at a snapshot of 2021 recruiting in the ACC, examines the most prolific returning quarterbacks in college football and discusses the five hottest programs in recruiting right now.
1. ACC RECRUITING SUPERLATIVES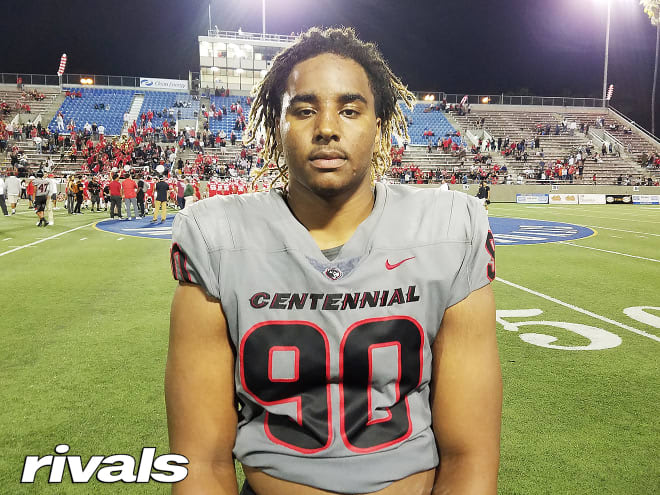 Time to move on to the ACC and take a recruiting snapshot of the conference. I will include Notre Dame in here as well to make things more interesting.
Hot Start: Clemson — Even with the high expectations that surround the Tigers program now, Clemson's class includes prospects from all across the country. This is, by far, the best class in the ACC right now.
Biggest Recruiting Get: DE Korey Foreman, Clemson — This one is obvious as the No. 1 prospect in the country has once again picked Clemson.
Biggest Recruiting Loss: RB TreVeyon Henderson, Ohio State — The state of Virginia used to be huge for the ACC, but now too many teams from the SEC and Big Ten are poaching its best prospects.
Slowing Down: Florida State — The only reason for this is because new coach Mike Norvell is getting his feet wet recruiting at Florida State and the shutdown due to the coronavirus pandemic will not help.
Steady Eddie: Miami — The 'Canes always seem to recruit well but the results on the field have been very up and down. Manny Diaz is doing a solid job here.
As Expected: Virginia — Bronco Mendenhall won't wow anyone with big names but he will land some players he can develop and that's what this class is all about so far.
Must Keep: CB Tony Grimes — Another key Virginia prospect that the ACC can't afford to lose. Right now I think Georgia leads but Clemson is always in battles like this.
Out-of-State Grab: QB Tyler Buchner, Notre Dame — Here's Notre Dame once again going to California for a quarterback and landing a very good one in Buchner.
In-State Keep: LB Branden Jennings, Florida State — Jennings is a heckuva prospect and a huge in-state keep for Norvell. The 'Noles may only have four commitments but Jennings is a huge one.
Surprise Start: North Carolina — Mack Brown is recruiting at a level unexpected by many so far at North Carolina and some of his commitments like Power Echols could be in line for rankings bumps.
New Coach 'Crootin: Mike Norvell, Florida State — Norvell is the big, new name in the conference for recruiting and it's been up-and-down a bit so far as he evaluated prospects he likes and allows some others to move along.
Hot Seat Recruiting: NC State — Dave Doeren is under pressure and the way Brown is recruiting in-state could be the final nail in his coffin. Things aren't going so well for the Wolfpack.
2. THE FIVE MOST PRODUCTIVE QUARTERBACKS RETURNING IN 2020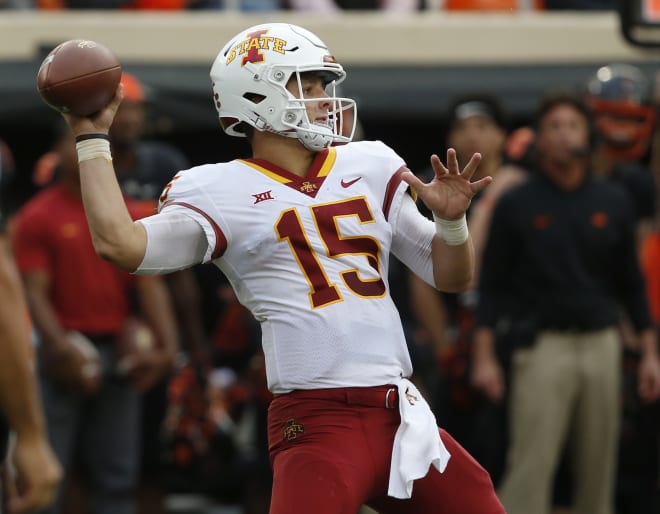 Stats don't lie, right? If that's the case, then these are the most statistically productive quarterbacks coming back to college football next season. Where's Justin Fields? Maybe stats do lie.
1. Brock Purdy, Iowa State (3,982 passing yards) — Most fans who haven't seen Purdy aside from the Notre Dame bowl game are down on him because of that performance. But trust me, this is an elite quarterback.
2. Trevor Lawrence, Clemson (3,665) — Lawrence could have thrown for more yards, many more yards, had he not been involved in so many blowout wins. Look for Heisman Trophy numbers from him this season.
3. Sam Ehlingher, Texas (3,663) — Surprised? Despite a slow finish, Ehlinger had a very good season for Texas and returns as one of the country's stat-stuffers.
4. Sam Howell, North Carolina (3,641) — I've been talking about how great Howell was last season and more people need to pay attention. To me, he's the third-best quarterback in college football after Lawrence and Fields.
5. Kedon Slovis, USC (3,502) — Talk about an under appreciated freshman year, huh? Slovis was excellent and once again has a ton of weapons at his disposal.
3. FIVE HOT PROGRAMS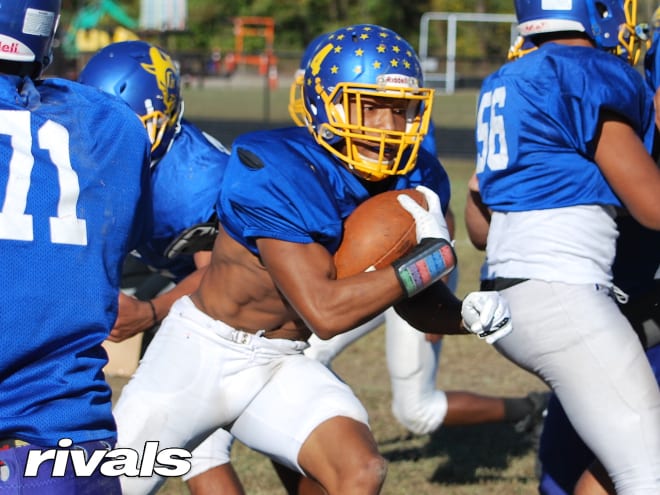 Finally, it's hard to be hot on the recruiting trail when prospects can't visit programs and coaches can't visit prospects, but there are some are still kicking butt and taking names.
1. Ohio State — The Buckeyes keep rolling along and TreVeyon Henderson is just the latest gem in this class. And they are on the short list of a ton of prospects. This could be the best Ohio State class on paper in Rivals.com history before all is said and done.
2. North Carolina — Even though they lost running back Evan Pryor to the Buckeyes, the Tar Heels are piling up quality commitments at numerous positions led by quarterback Drake Maye, who flipped from Alabama.
3. Maryland — Mike Locksley has the Terps rolling and keeping linebacker/defensive end Demeioun Robinson in-state was huge.
4. Rutgers — Greg Schiano can recruit and these aren't slouches that the Scarlet Knights are adding to this class. There is a lot of talent coming in here.
5. Notre Dame — OK, No. 5 was a hard one because there isn't a team out there that has loaded up on key recruits recently aside. But the Irish continue to roll along and the commitment from defensive end David Abiara was a big one from a key state for them — Texas.