The Mobile Awards: Who stood out at Rivals Camp Series event
MOBILE, Ala. – The third stop of the Rivals Camp Series presented by adidas took place in Mobile this weekend, as athletes from Alabama, Mississippi and beyond were granted an opportunity to make a mark. Below, Rivals.com hands out a list of wide-ranging awards that go beyond the usual MVPs.
RELATED: Hot teams in Mobile | Prospects who earned their stripes | Mobile Takeaways | Schedule
THE PUNISHER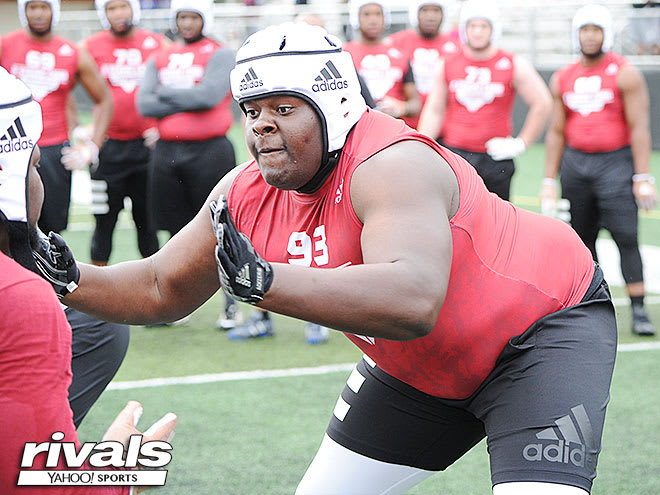 Kardell Thomas was not quite as violent and reckless as he has been in the past, but he still took defensive linemen to the ground and finished his blocks on a regular basis. He does not say a lot or talk trash, but he eyes his opponent down, he will deliver a post-play shove every now and then he looks to punish the defensive lineman each chance he gets. LSU fans have to be excited about this one.

MR. CONSISTENT
It was not the ideal day for quarterbacks, especially at the beginning with all the rain and wind, but as the camp progressed, the weather improved and Paul Tyson was sharp. Some of his best throws were deep balls and he has really taken the next step as a prospect. Not only are his mechanics better, but his confidence is too and that is a big part of his success. He was named MVP for the quarterbacks and he showed by Alabama, LSU, Kentucky, Michigan, Notre Dame and many others are after him. He was sporting an Irish visor throughout this camp.
MR. CONFIDENCE
Koy Moore is only a sophomore, but the star athlete out of Metarie (La.) Rummel believes in himself. He talks it up a little, but the way he carries himself shows his confidence, and if you don't see that, then him jumping from offense to defense tells you all you need to know. He won reps on both sides of the Sunday, so the confidence is a good thing.
He has offers from Georgia, LSU and Tennessee. There is no doubt he will receive more. Moore believes he can win any rep against anyone and that is a good thing. He is on track to be one of the best in Louisiana for 2020.
THE QUIET ASSASSIN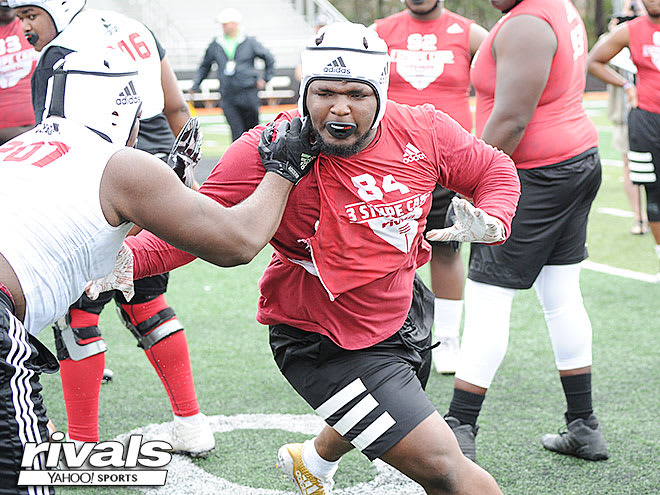 Last year at the Rivals100 Five-Star Challenge, you would hear South Carolina signee Rick Sandidge each time he won a rep. He was let you know who won. McKinnley Jackson is even more dominant than Sandidge, but you won't hear a word from him. The former LSU commit who showed up in Alabama gear Sunday goes about his business and wins (often) very quietly. He is so strong, he has a great first step off the ball and regardless if he blows the competition away or barely wins in a tough battle, he says nothing. He likes to stay quiet about his recruitment, too, in case you were wondering.
BIGGEST SURPRISE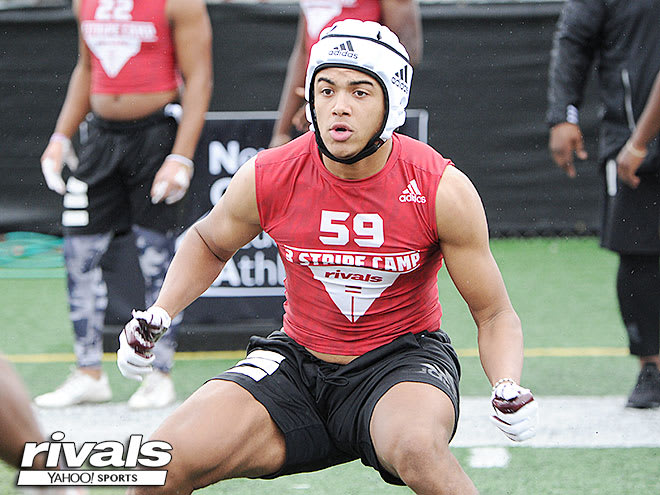 Bryton Constantin entered this camp as the No. 19-ranked prospect in Louisiana. He won't be that when Rivals updates their rankings again late in the spring. This young man definitely out-played his ranking and he will make a significant move in a few months. Numerous schools have offered the athletic linebacker this month and he showed he can run, cover and play under control. A lot of the MVP awards were tight battles, but this one really wasn't. Constantin ran away with it at linebacker and his ranking will reflect his performance and his upside when we update the 2019 rankings.
THE HEATER
When watching Lance Legendre throw passes Sunday, Nolan Ryan and Dwight Gooden came to mind. Legendre had the strongest arm there and it came out hot whether it was a deep ball down the sideline or an underneath route eight yards away. The freshly-minted Kansas commit has a great frame and he has the arm to make all the throws. Legrende was up and down with his accuracy, but there was no denying the arm.

MR. UNKNOWN
Sure, he has offers, but South Alabama and Youngstown State offers do not tell you what type of prospect running back A'montae Spivey is. He checked in at 6-feet tall and 197 pounds and he was strong in the drills and during the one-on-one session. He made some great cuts, he received the ball well and the back out of Phenix City (Ala.) Central deserves more, and frankly, better offers.