Texas spotlight: Five class of 2019 storylines to track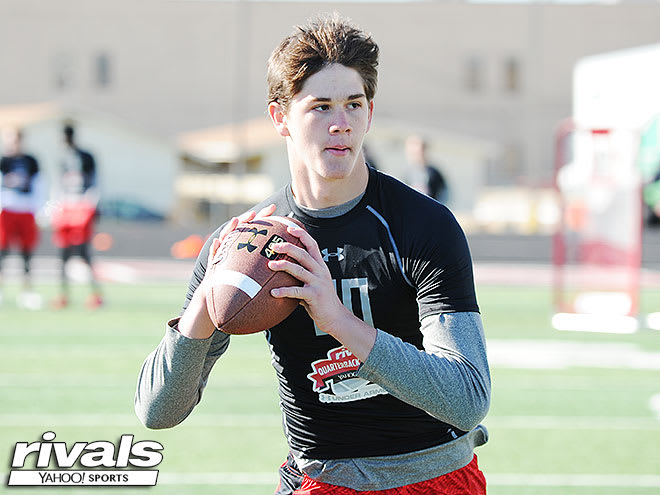 With the release of the initial Top 100 players in 2019, there's more to talk about when it comes to Texas than just the 11 names from the Lone Star State on the list. As the fall unfolds, there will be a number of things that should take shape that will significantly impact the 2019 class. Here is a look at what to keep your eyes on.
RELATED: Top 2019 Midwest storylines | West | Mid-Atlantic

1. THE RESURGENCE OF THE QUARTERBACK CLASS
Texas quarterbacks in the 2018 class could still reveal themselves to be a more quality group than they're currently considered, but the 2019 crop already has a number of bonafide names to know. Grant Gunnell is the early favorite to be the top passer in the class, but Roschon Johnson is right behind him as an athletic passer and top recruit. Allen's Grant Tisdale should continue to see his stock rise after this season, and a number of other players like TJ Goodwin, Chris Herron, Robert Turner, Sloan Henry and others should all hit their strides after picking up varying degrees of varsity experience last season.
2. CAN OKLAHOMA CONTINUE TO RAID THE STATE?
The Sooners dealt a pretty devastating blow to teams in Texas by snagging the commitments of Charleston Rambo and Cedarian Lamb in 2017. Oklahoma is in line to do the same thing again after it snagged the commitments of Arjei Henderson and Theo Wease at a junior day event earlier this spring. Even though other teams have been offering Henderson more frequently since the joint announcement, Wease has double-digit offers to his name as well. Oklahoma had its best recruiting class in years in 2017 largely thanks to getting players committed early and building a chemistry in the class, and could be off to another great start to doing that again with the two Texas wideouts.

3. PLENTY OF WIDE RECEIVERS TO GO AROUND
4. ALL EYES ON THE LONGHORNS
This will continue to be a story until it isn't, and it's fascinating either way. If Texas has a successful first season under Tom Herman it won't be the 2018 class that everyone is talking about so much as the 2019 class. Those expecting Herman to be a success at Texas don't also necessarily expect a 10-win season in 2017. However, a seven-or-eight-win season this year and another step forward in the fall of 2019 could get Texas back to the recruiting stranglehold many expect. If Texas continues to tread water, there are plenty of other capable programs in the state that will continue to build and out-recruit UT.

5. WILL BAYLOR AND SMU TAKE THE NEXT STEP?
The time for applauding Baylor's staff for how it pulled together a respectable recruiting class in 2017 has now officially passed. While the Bears have snagged a couple of nice commitments so far in 2018, will Matt Rhule and his staff be able to hit on more four- or even a five-star recruit? In similar fashion to what's going on at Texas, what Rhule will be able to do on the field this season will go a long way towards setting the table for the Bears' expectations in 2019. Meanwhile, the Mustangs enjoyed their best campaign since 2013 last season and they should be gunning for a bowl game this year. SMU is actually off to a better start recruiting than Baylor, and with continued success this season, could hit on a few marquee commits of their own in 2019.