Tennessee visit on deck for 2018 La. DB Aaron Brule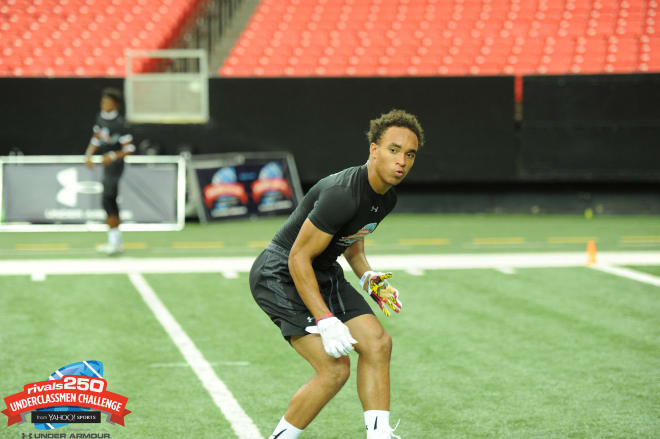 The Latest: Class of 2018 Louisiana prospect Aaron Brule has added his share of offers over the past few months and now he's ready to hit the road and get a chance to see some of the schools showing him the most love. Brule's tour of schools starts soon, with Tennessee one of the priority visits on his list. Rivals.com caught up with Brule to talk about the Vols and what he's hoping to see during his time in Knoxville.
In His Words: "I'm going up to Tennessee in about two weeks for a visit. That was my second offer, about three months ago. I've been talking to them a lot since then. Coach Gillespie and I keep in tough. He's a cool coach. I think he's from the New Orleans area if I'm not mistaken so it's nice to have that connection. I know it's gotta be nice up there when I visit but I want to go see everything for myself. It's the SEC and they always get some big time people so it's got a good atmosphere. I like to get a feel for the campus and the atmosphere when I take a visit to a school. The people around me, the vibe I get and stuff like that."
Rivals Reaction: Brule is just getting started in his recruiting process and the Vols will likely be joined by several other schools on his offer list before too long. But the fact that he's making it a priority to visit campus this early in process also bodes well for Tennessee, which has recently intensified its efforts to recruit in the state of Louisiana.