Tennessee talent in the updated 2025 Rivals250 Rankings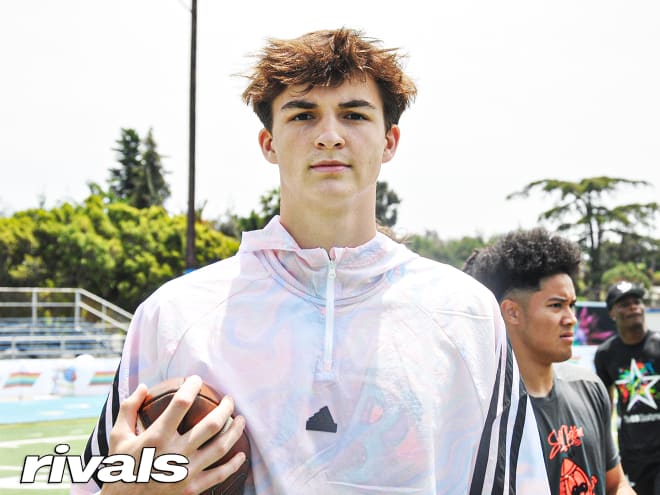 Rivals.com recently released their updated Rivals250 rankings for the 2025 recruiting class and among the illustrious list of the nation's best includes ten prospects from the state of Tennessee.
We highlight some of the top Tennessee talent featured in the updated rankings below.
Top QB moves up:
- MacIntyre moved up four spots in the latest rankings updates. He's now the No. 25 prospect in the country and remains the No. 1 guy in the Volunteer state. Alabama, Georgia, Clemson, LSU, Tennessee, and Michigan are the notable teams involved with the 6-foot-5, 180-pound signal-caller.
More talent within the Top50:
- Sparks has established himself as one of the best athletes in the class for a while now and currently sets at No. 44 in the latest rankings updates. Most schools like him at wide receivers while others are recruiting him at linebacker.
Tennessee, Florida State, Clemson, Miami, Georgia, and Virginia Tech are all involved with the four-star talented currently.
Best of the rest:
- Morgan remained steady, checking in at No. 112 nationally and regarded as the fifth-best player in the state. The 6-foot, 180-pound prospect is equally talented on both sides of the ball, plays with physicality, and has plenty of speed. USC, Missouri, and Stanford are some of the latest schools to extend an offer.
- Utley has been among the best prospects in the 2025 class for quite sometime. He currently checks in at No. 157 nationally in the latest update. The four-star recently released a Top 12 that includes Michigan, Tennessee, Miami, North Carolina, Florida, Oklahoma, Auburn, Vanderbilt, Penn State, Texas, Texas A&M, and Georgia.
Over the summer, the 6-foot-3, 265-pound prospect took visits to Oklahoma, Texas, Florida, and Miami - CLICK HERE FOR MORE.